ORIGINS OF CATHOLIC HIGHER EDUCATION IN PHILADELPHIA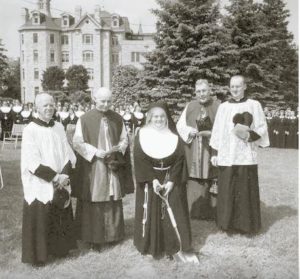 This exhibit explores the creation of Catholic institutions of higher learning in the Archdiocese of Philadelphia. Some were created in response to the increase in the city's population following both the Industrial Revolution and European immigration. Later, as women were given the right to vote in 1920, institutions that had educated young women expanded to include further instruction. Examining the founding of the ten Catholic colleges reveals the changing history of the city of Philadelphia.
Join us virtually when the exhibit goes live on October 7, 2021.