This month of April, 2011 marks the 150th anniversary of the start of the Civil War.
The state of South Carolina seceded from the Union on December 20, 1860.
In apparent response to this news, Reverend Joseph Cullen from St. Bridget's Parish recorded a brief yet profound statement in the church marriage register. Dated December 1860, Father Cullen wrote: 
Last days of the Union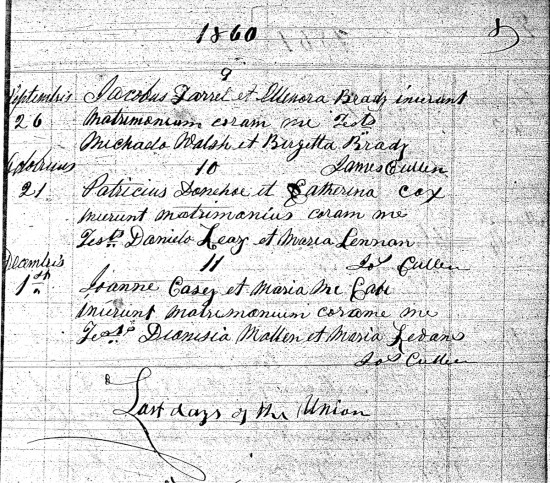 Secular notations such as these were rare in 19th century sacramental registers.