On September 29, 1971, His Eminence, John Cardinal Krol officially established the Committee on Research and Development of the Urban Ministry, or CORDUM, of the Archdiocese of Philadelphia. He selected Bishop Martin N. Lohmuller, the Vicar General, as Chairman of the new committee. This Committee was established to study and make recommendations concerning the serious and urgent problems confronting the Church of Philadelphia relative to continuing and even expanding the apostolate in the inner-city areas. The work of CORDUM was guided by various documents, most of which came from the Second Vatican Council, such as Gaudium et Spes (The Church in the Modern World), Apostolicam Actuositatem (Apostolate of the Laity), and Ad Gentes (Mission Activity).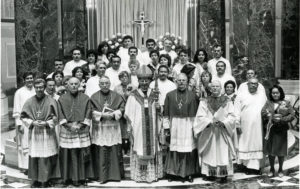 In the period of four years, studies into different facets of the church community were conducted in five geographical areas of the city (North, South, West, Germantown and Southwest). Forty parishes were observed in this study. The findings were published in the Spring of 1975 containing six chapters: Worship, Evangelization, Education, Structure and Personnel, Witness and Service, and Finance. Areas that were looked at include the inclusion of youth in parish life, the permanent diaconate among the Hispanic and African-American populations, and the creation of programs that attempt to meet the human needs of the people in each church's area.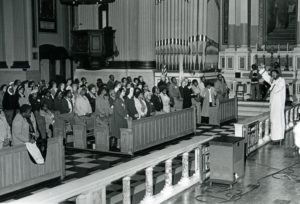 After the publication of the final report in 1975 until 1981, CORDUM would continue to study, inform, and implement the recommendations. With the formation of the Cardinal's Commission on Human Relations and Urban Ministry in 1981, CORDUM was disbanded.
The collection at the Catholic Historical Research Center contains various drafts of sub-committee reports and of the final report from 1975. Also included are various correspondence between members of the Committee and meeting minutes from the sub-committees.
https://archives.chrc-phila.org/repositories/2/resources/50#
Collection processed and blog created by Richard Girkin