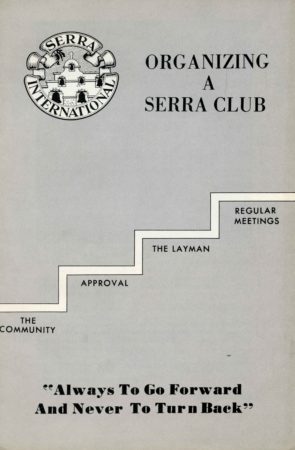 The goals of Serra International are twofold. First, Serra clubs are to foster vocations and assist in the education of young men to the priesthood. Second, they are to further Catholicism through enduring friendships among Catholic men. These goals were aligned with the creation of the Pontifical Work for Priestly Vocations by Pope Pius Xii in 1941. A decade later, at the urging of Cardinal Samuel Stritch of Chicago, Serra International became affiliated with the Pontifical Work for Priestly Vocations.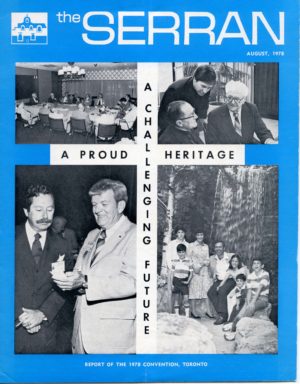 The Serra Club of Philadelphia started when Matthew H. McCloskey III was asked to start a local chapter by the International office. On January 30th, 1953, the Serra Club of Philadelphia was officially chartered with thirty-five members. The club's first President was Matthew H. McCloskey III and its Chaplain was Rev. Msgr. John G. McFadden.
Throughout the years, the Serra Club of Philadelphia have hosted a variety of events to accomplish their mission. Programs they have carried out include a Vocations Exhibit at various elementary school, talks with middle school students featuring those engaged in missionary and educational work, and retreats for high school students. Serrans have hosted luncheons for newly ordained priests through their Ordinati Luncheon and honored altar servers for their service. One of the biggest ventures of Philadelphia club was the "In His Footsteps" pamphlet, a look into life at Saint Charles Borromeo Seminary.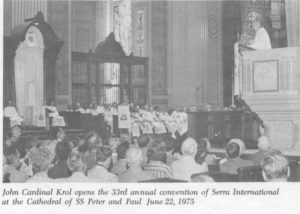 The collection housed at the Catholic Historical Research Center covers Serra club material from the 1950s to the mid- 1980s. It is subdivided into many different categories, from correspondence to pamphlets from various Serra International Conventions.
You can explore the finding aid for the newly processed collection here: https://archives.chrc-phila.org/repositories/2/resources/40.
Collection processed and blog post by Richard Girkin