Dennis Cardinal Dougherty Golden Jubilee 1940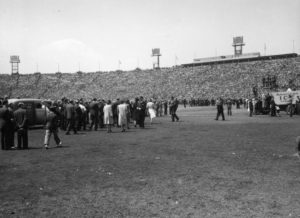 One of the earliest photographs in the Robert Halvey Photograph Collection is for the largest attended Philadelphia Catholic event of the 1940s. Cardinal Dougherty's Golden Jubilee Mass, marking his 50 years in the priesthood, was held on June 2nd, 1940. Over 160,000 people packed Municipal Stadium (later JFK Stadium) in South Philadelphia to celebrate it.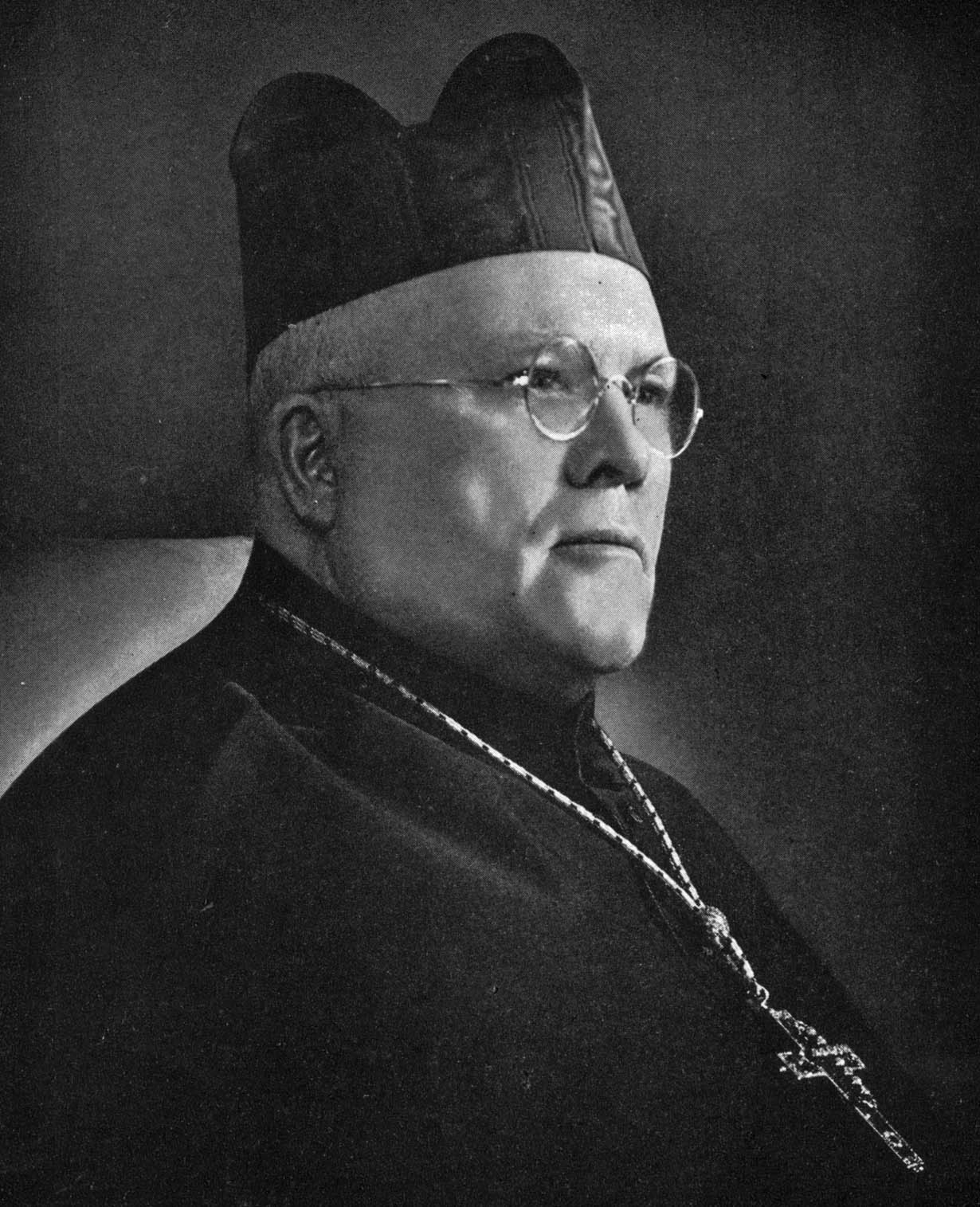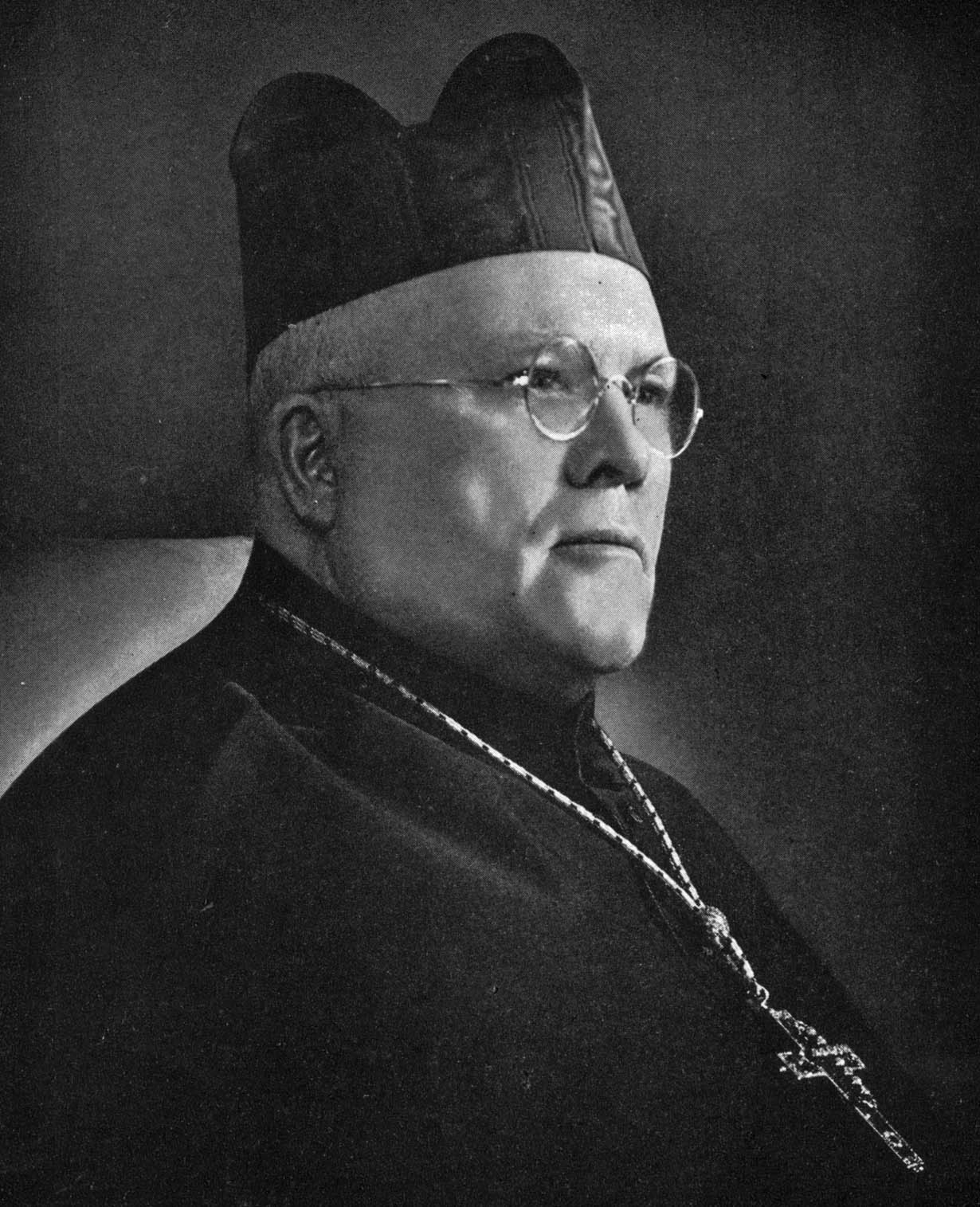 Planning the Jubilee
Dougherty's Golden Jubilee of his ordination to the priesthood was seen as a way to honor his work in expanding the Catholic Church, as well as celebrating Catholic life in the Archdiocese of Philadelphia. A letter from Hugh Lamb, Auxiliary Bishop of Philadelphia stated that the Mass would be a great "demonstration of Catholic faith, Catholic loyalty, and Catholic solidarity." Planning for the Jubilee began in January of 1940, with Municipal Stadium quickly being selected to host the Mass. Philadelphia
architect

ural firm Henry Dagit and Sons built the altar, which stood 53 feet high and was modeled after the altar at St. Peter's Basilica in Rome.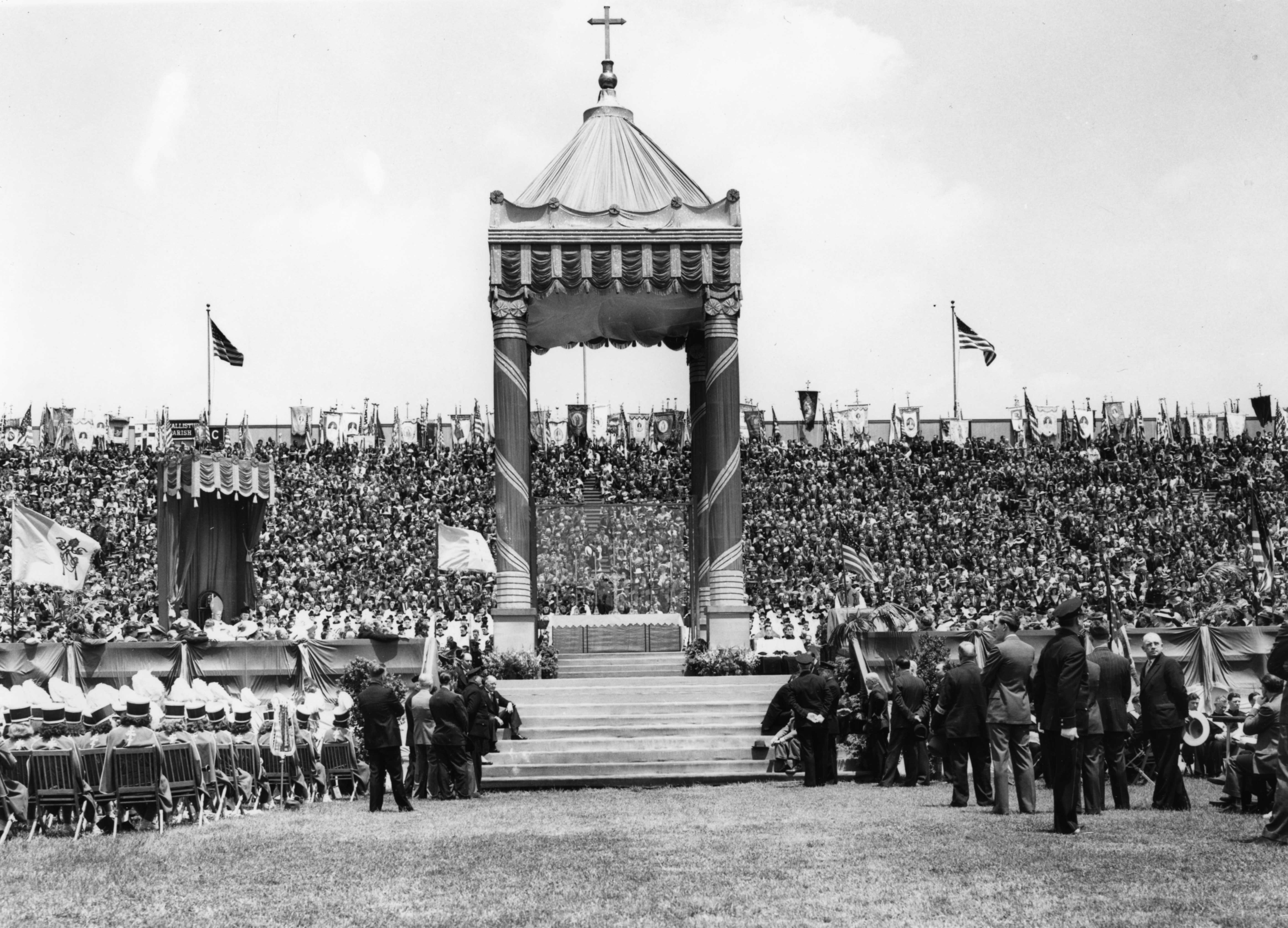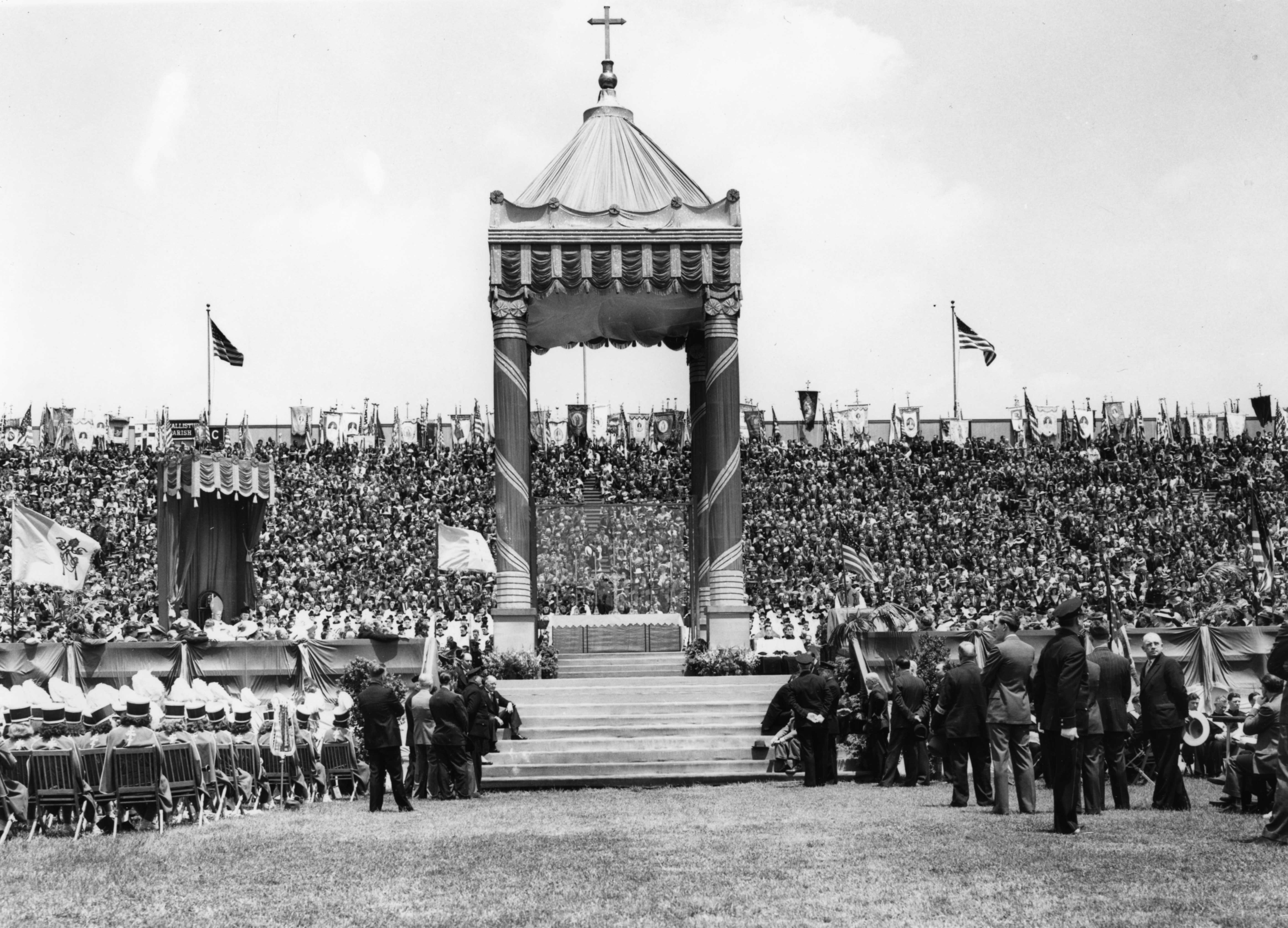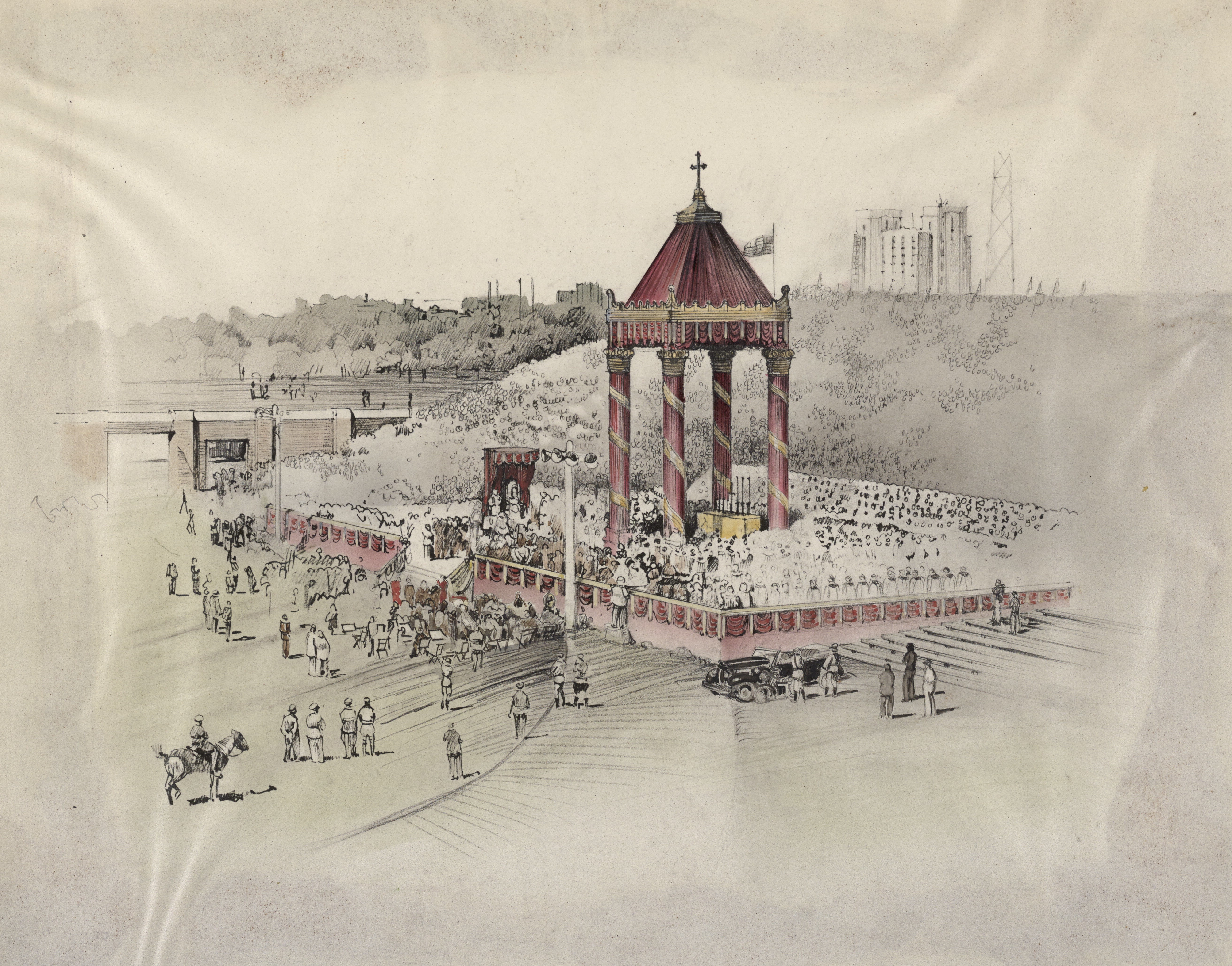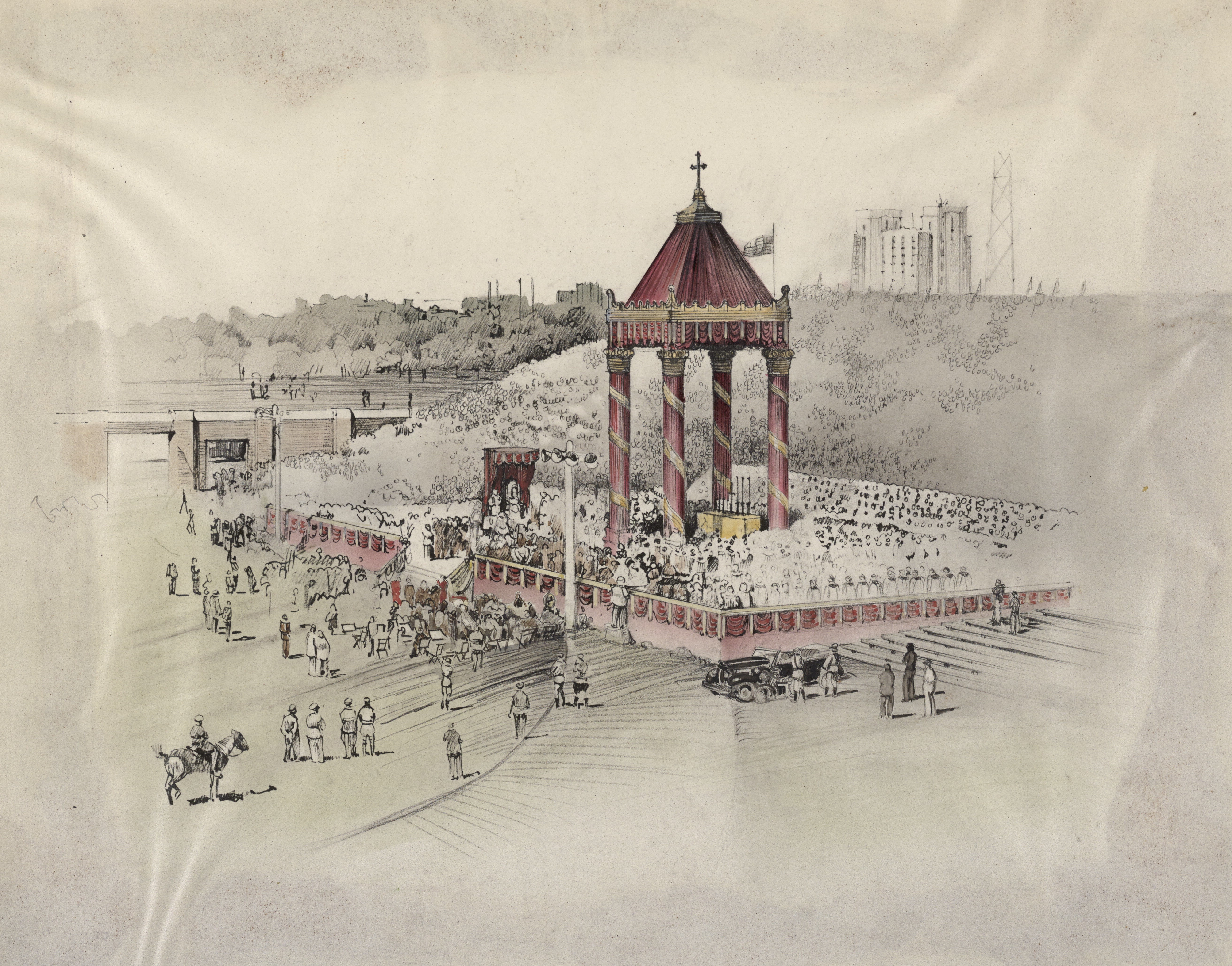 Parade and Mass
The celebration of June 2, 1940 began at 9:30 am when the parish parade divisions made up of 53,000 men and boys began their march down Broad Street. The procession would reach the altar two hours later, with Mass beginning shortly thereafter. The Mass was celebrated by Cardinal Dougherty with Bishop Gerald O'Hara of Atlanta giving the sermon, all of which was broadcast live by KYW radio. In his homily, Bishop O'Hara said that Dougherty saw the "priesthood as life itself" and that the "Kingdom of God has flourished wherever he set foot."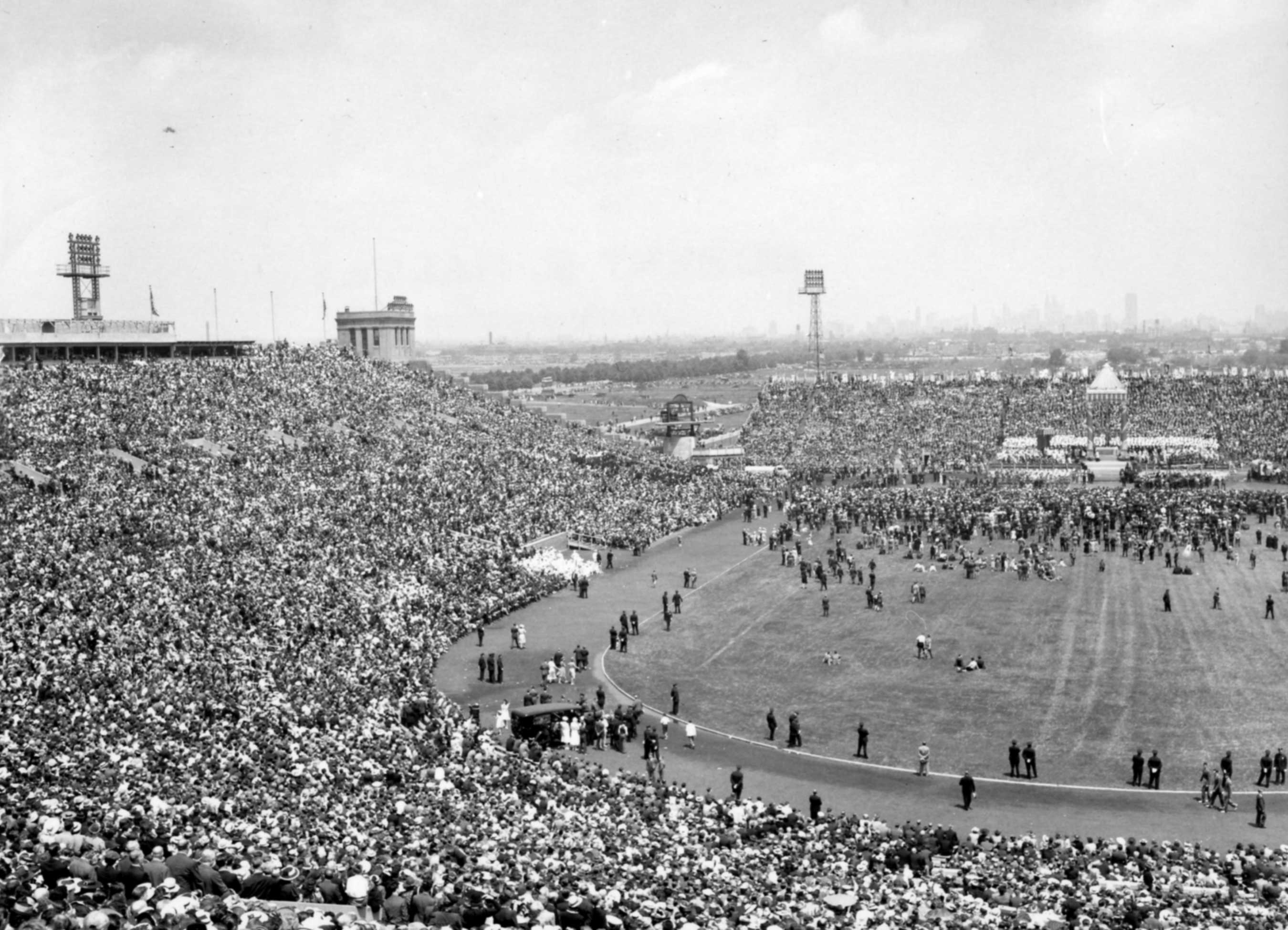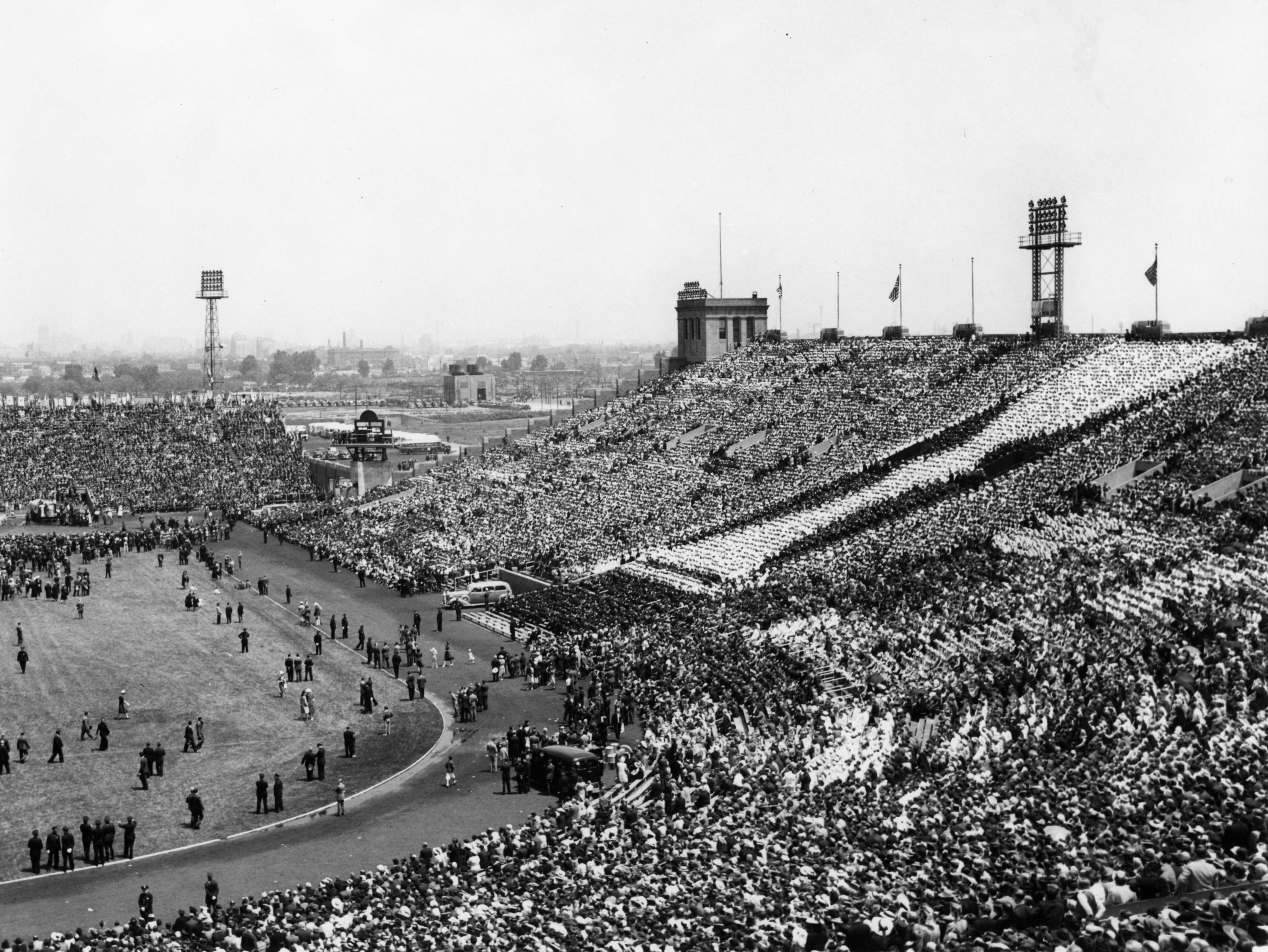 Successful Celebrations
One of the most striking parts of the Jubilee celebration was the living chalice created by diocesan high school students wearing color- coordinated robes. The Jubilee Mass was a major success with 60,000 more people attending than originally planned. The event was a reflection of a Golden Age of Catholicism in the city as the Church continued to grow and play a central role in the lives of its parishioners.