Parish and School Closing 1993
While parishes and schools were still opening rapidly in the Archdiocese of Philadelphia through the 1970s, changes were on the horizon. Population shifts in the archdiocese meant that areas that once were predominantly Catholic, now had dwindling numbers. Furthermore, the decrease in religious life meant more lay teachers at the schools, and with more lay teachers now in the schools that meant higher salaries and increased tuition costs to families. This almost forced Roman Catholic High School for Boys, the first diocesan high school in the country to close in 1988. While it was able to recover, other institutions would not be so lucky.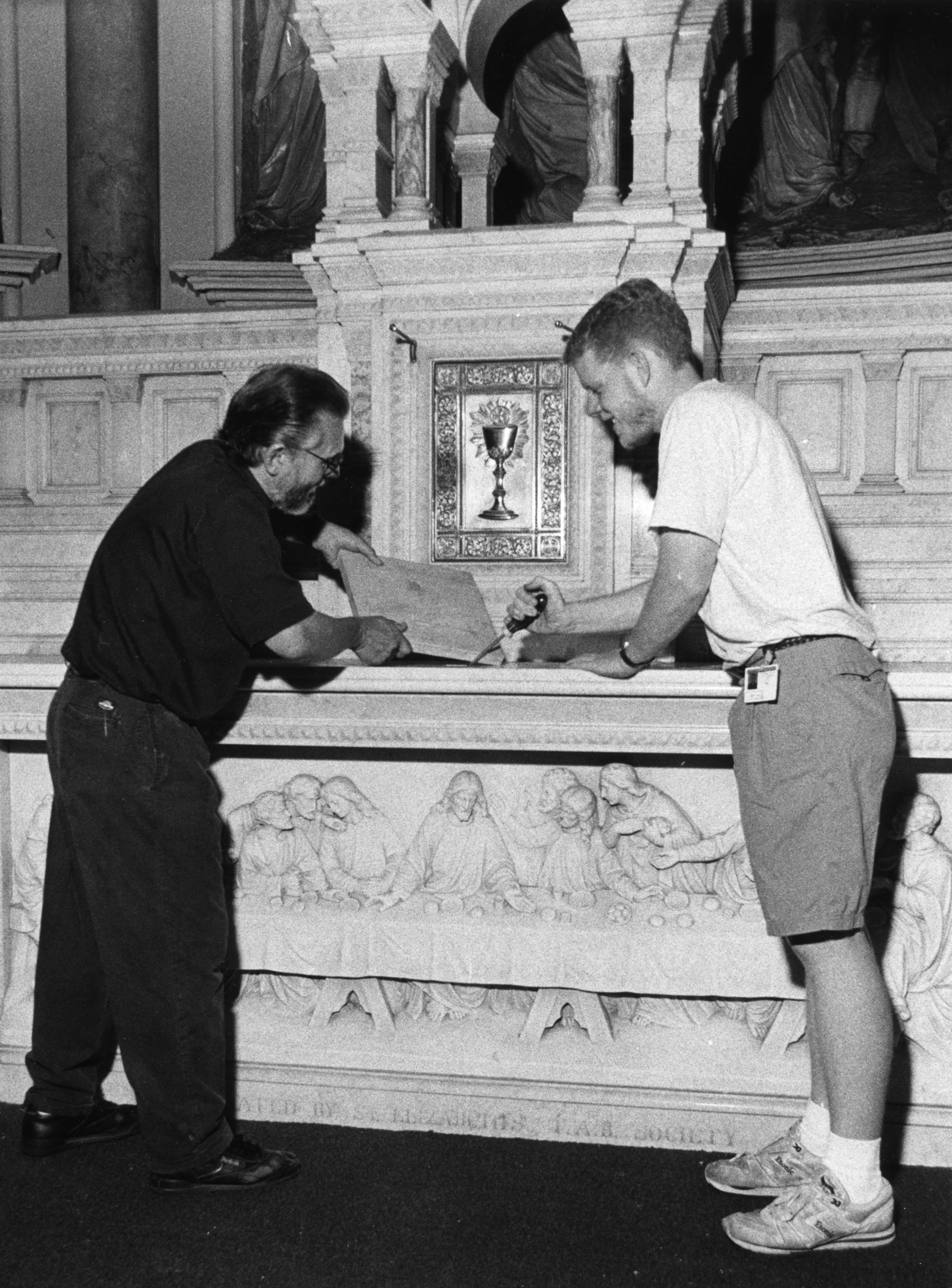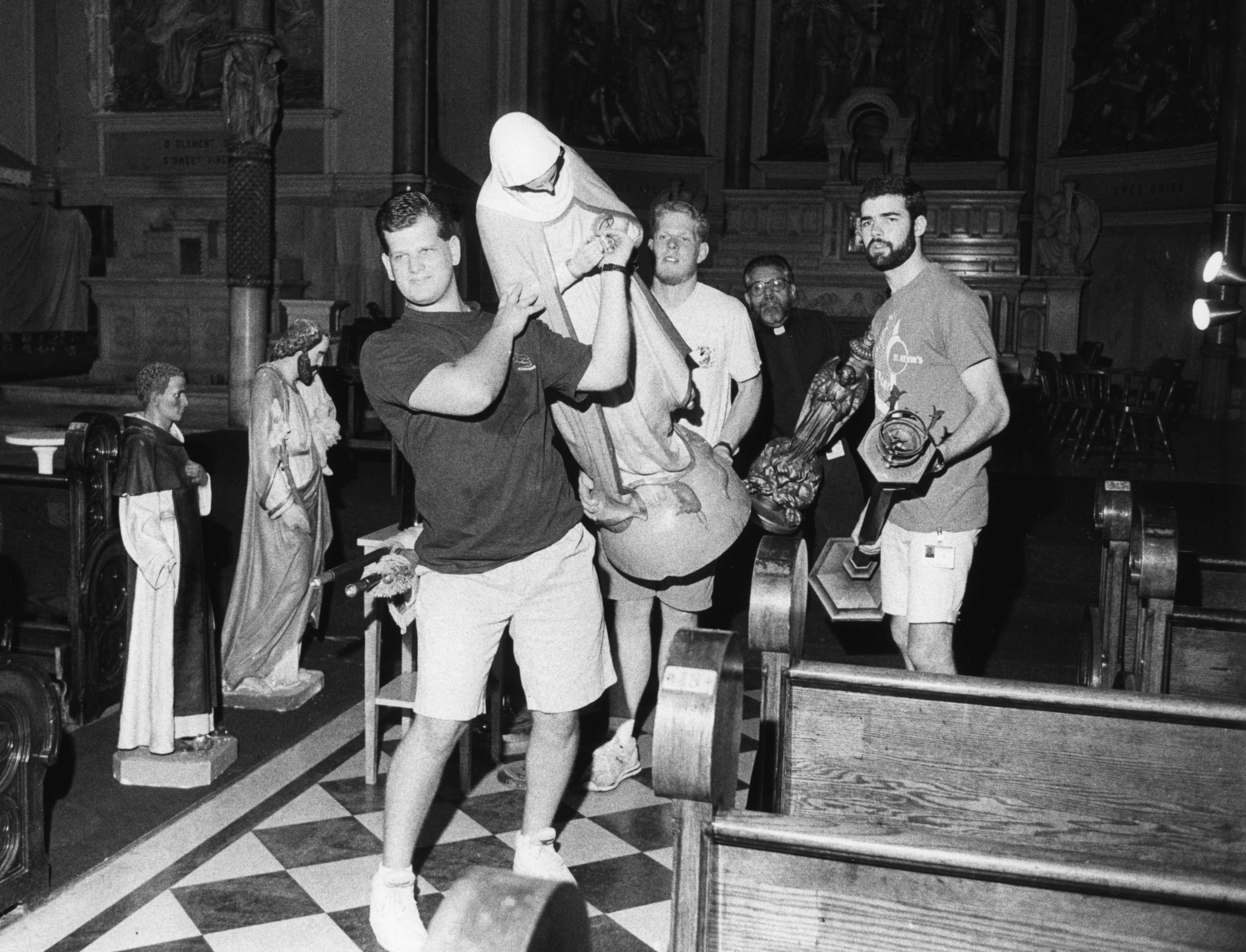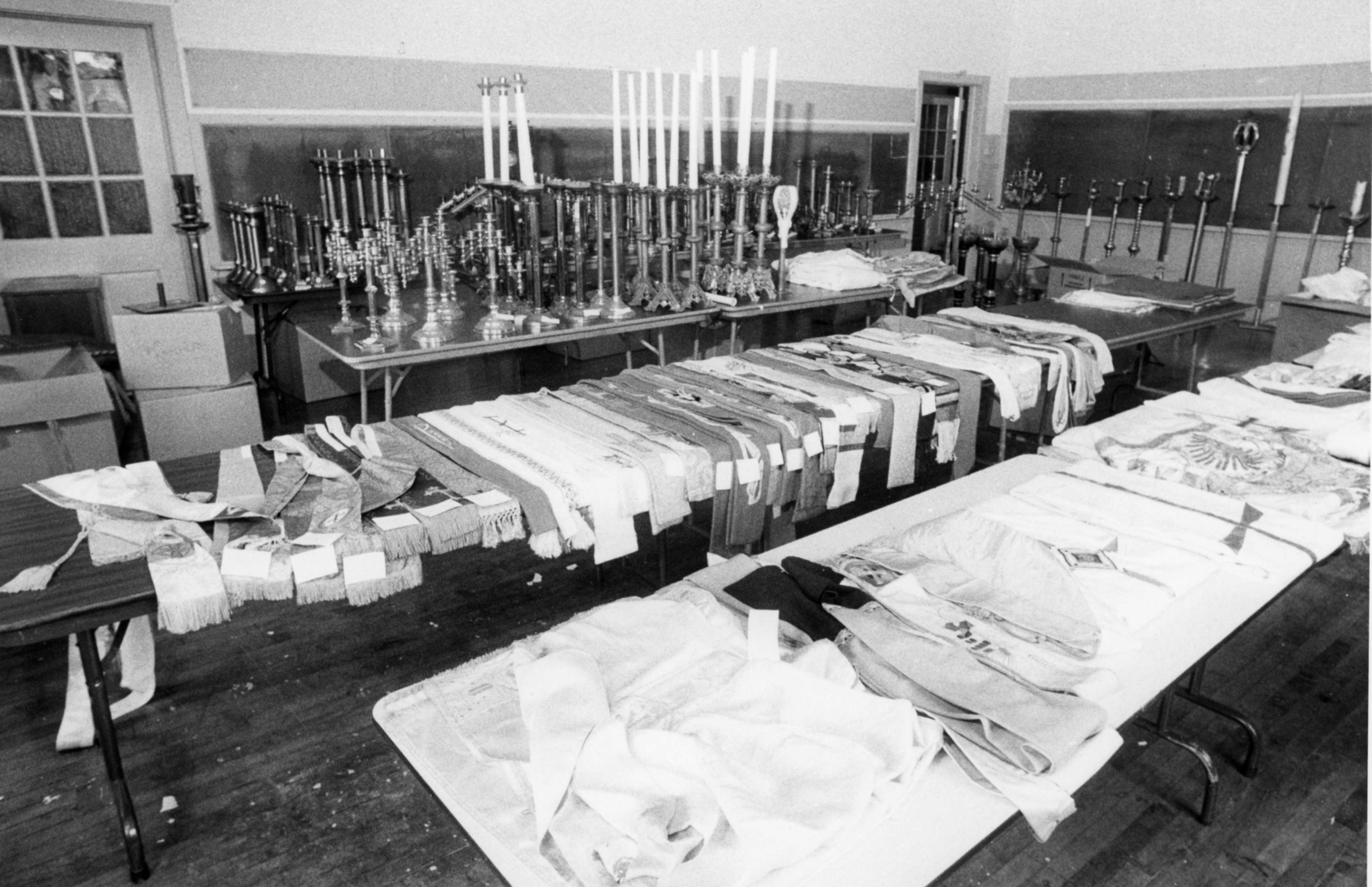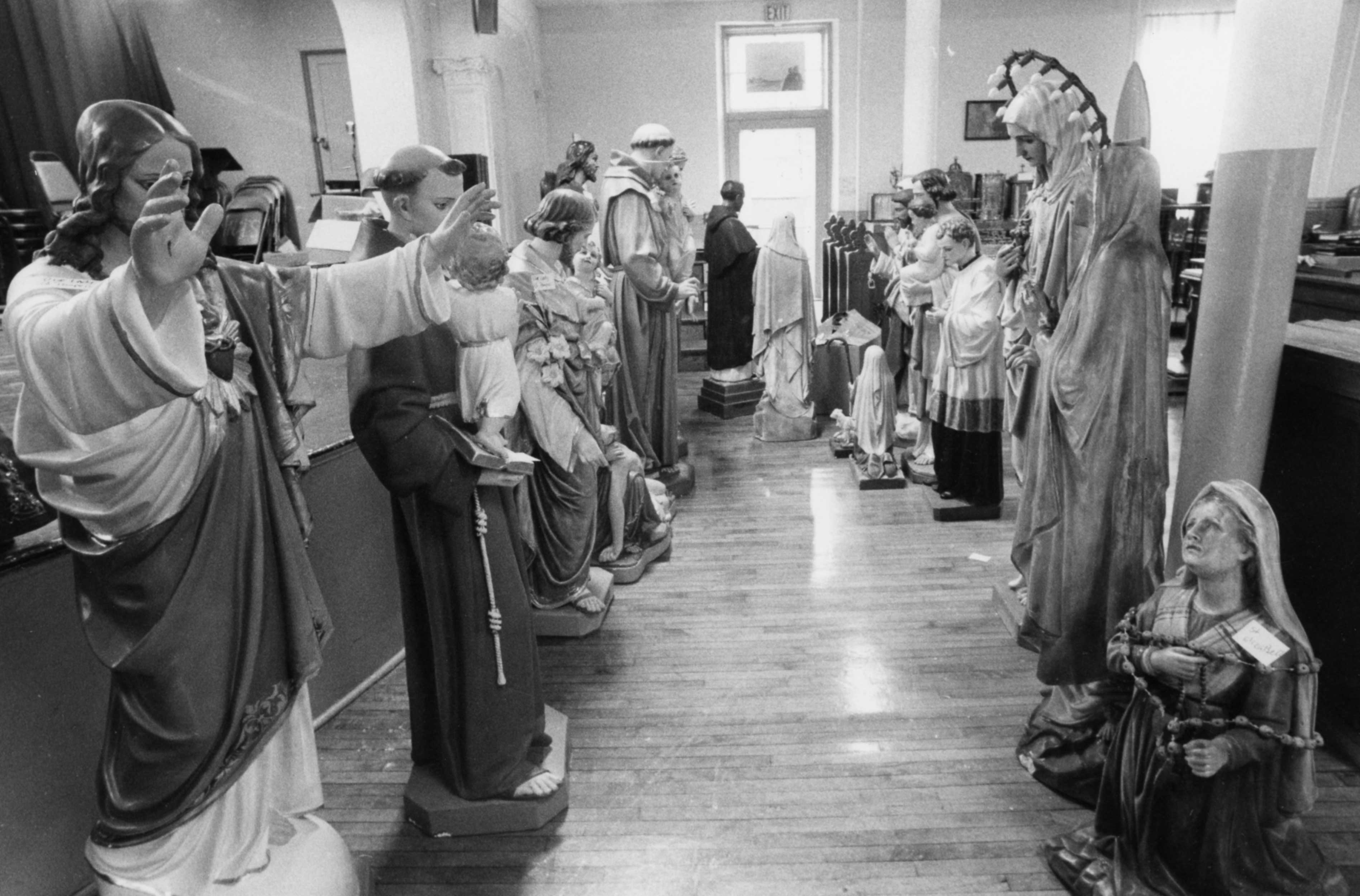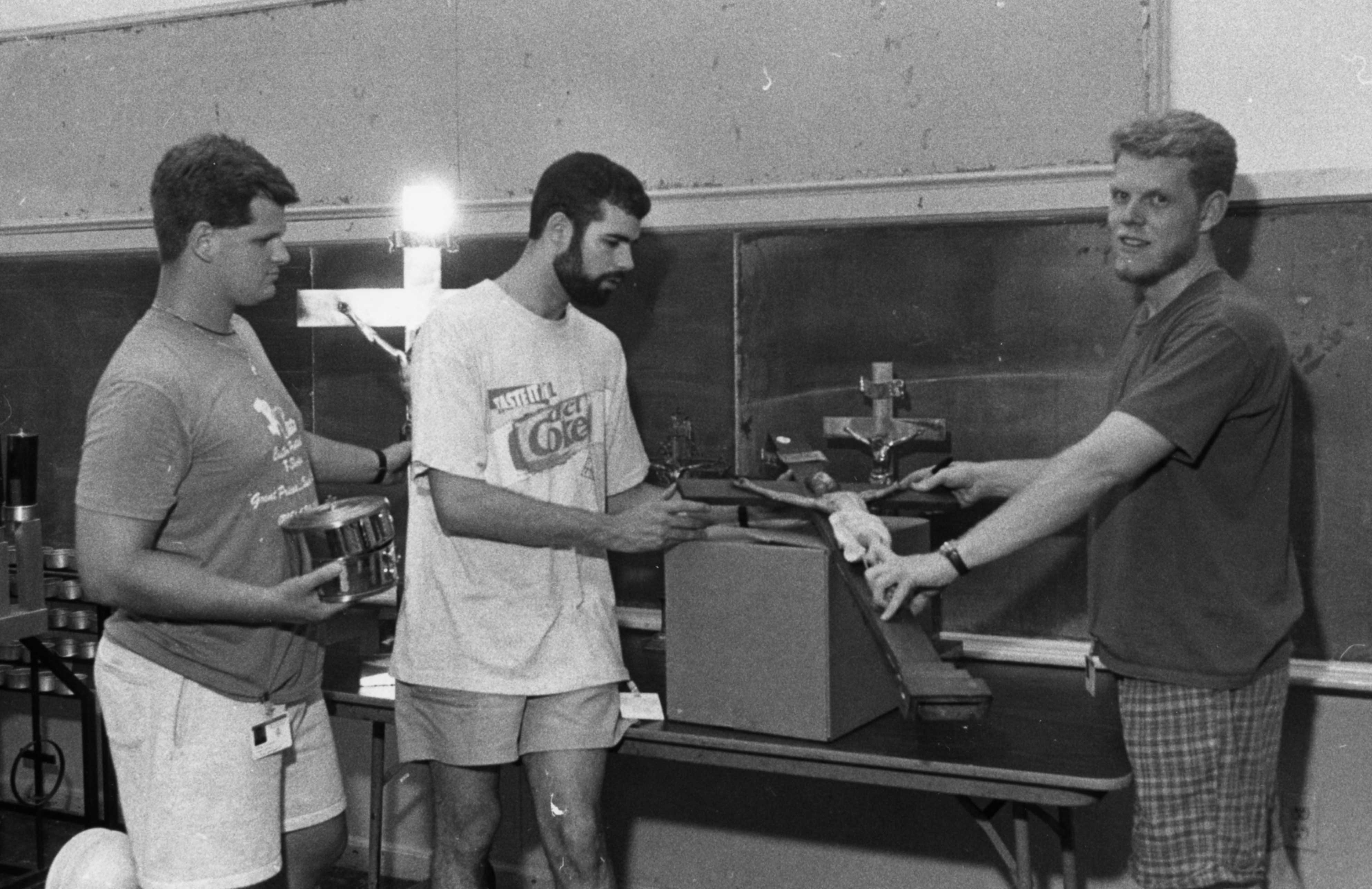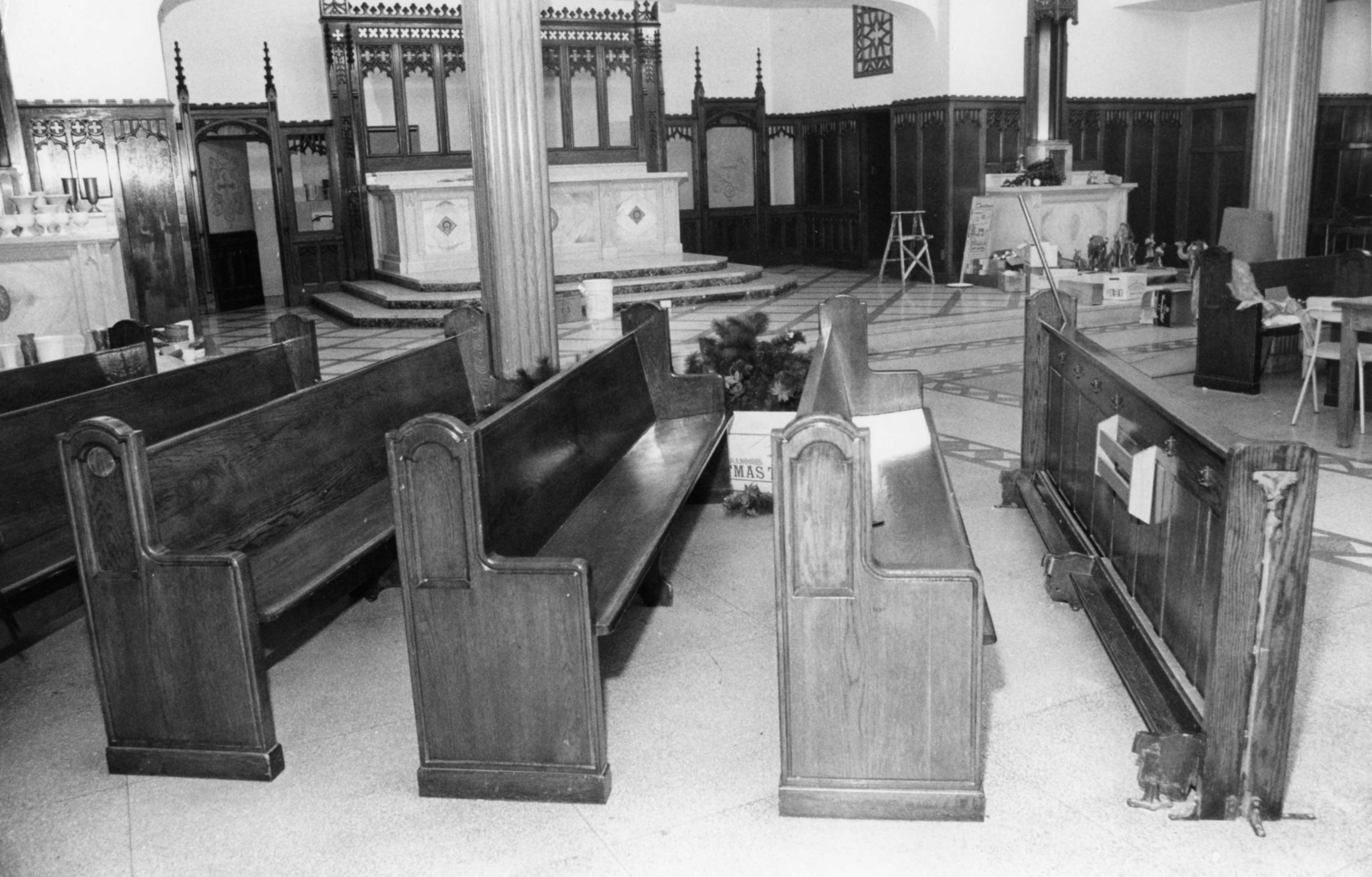 Parishes Merge
In 1992, Anthony Cardinal Bevilacqua announced plans to examine the closing of a number of parishes in North Philadelphia and the city of Chester. Both areas saw a major decrease in parishioners, with both areas losing around 60% of registered members from 1970 to 1990. Due to this and lingering financial concerns, in 1993 eight parishes in North Philadelphia would close and consolidate into two new ones: Our Lady of Hope and St. Martin de Porres. In Chester, all six parishes in the city would merge into one new parish called Blessed (now Saint) Katharine Drexel. Other parishes to close in 1993 included St. Elizabeth and the Church of the Gesu.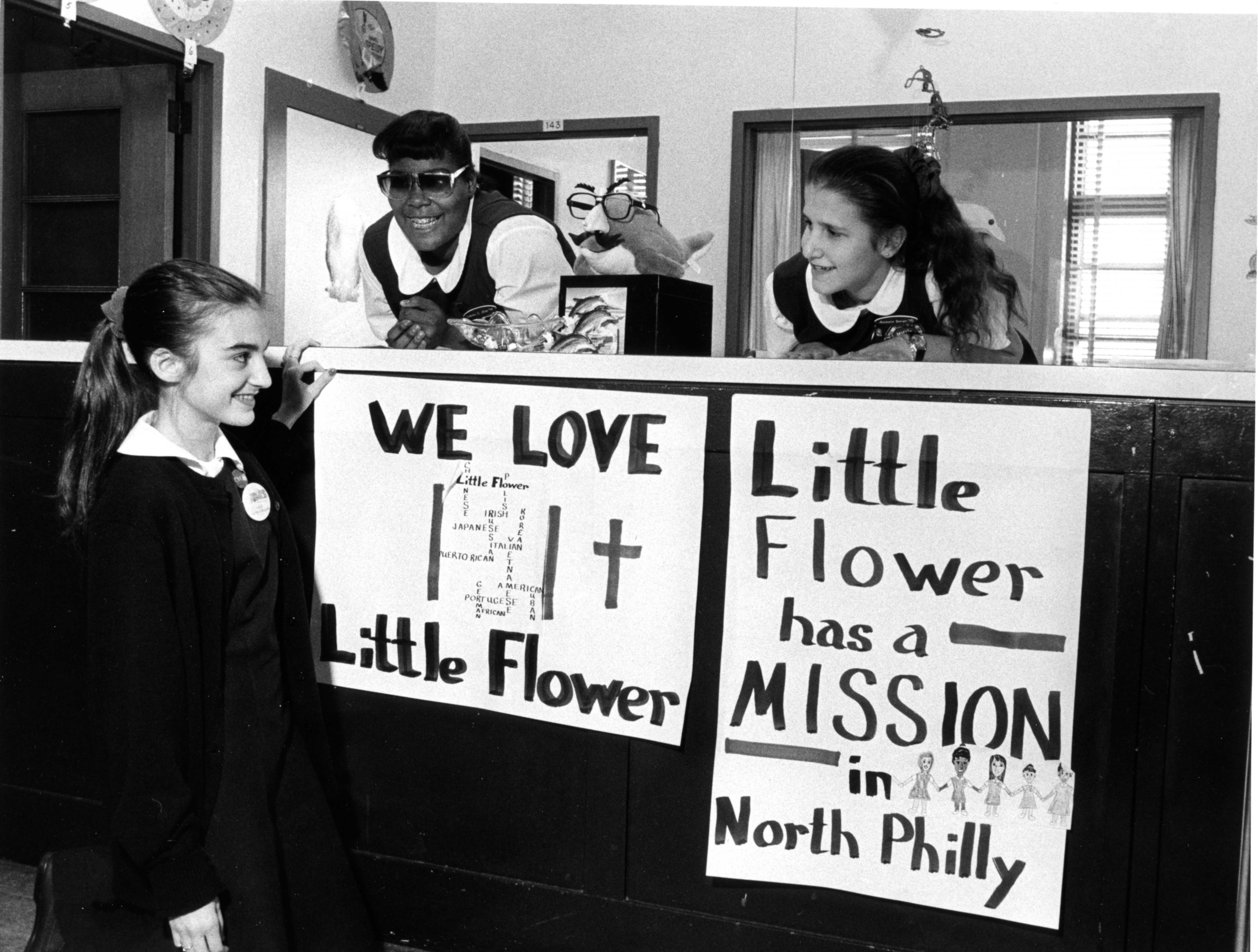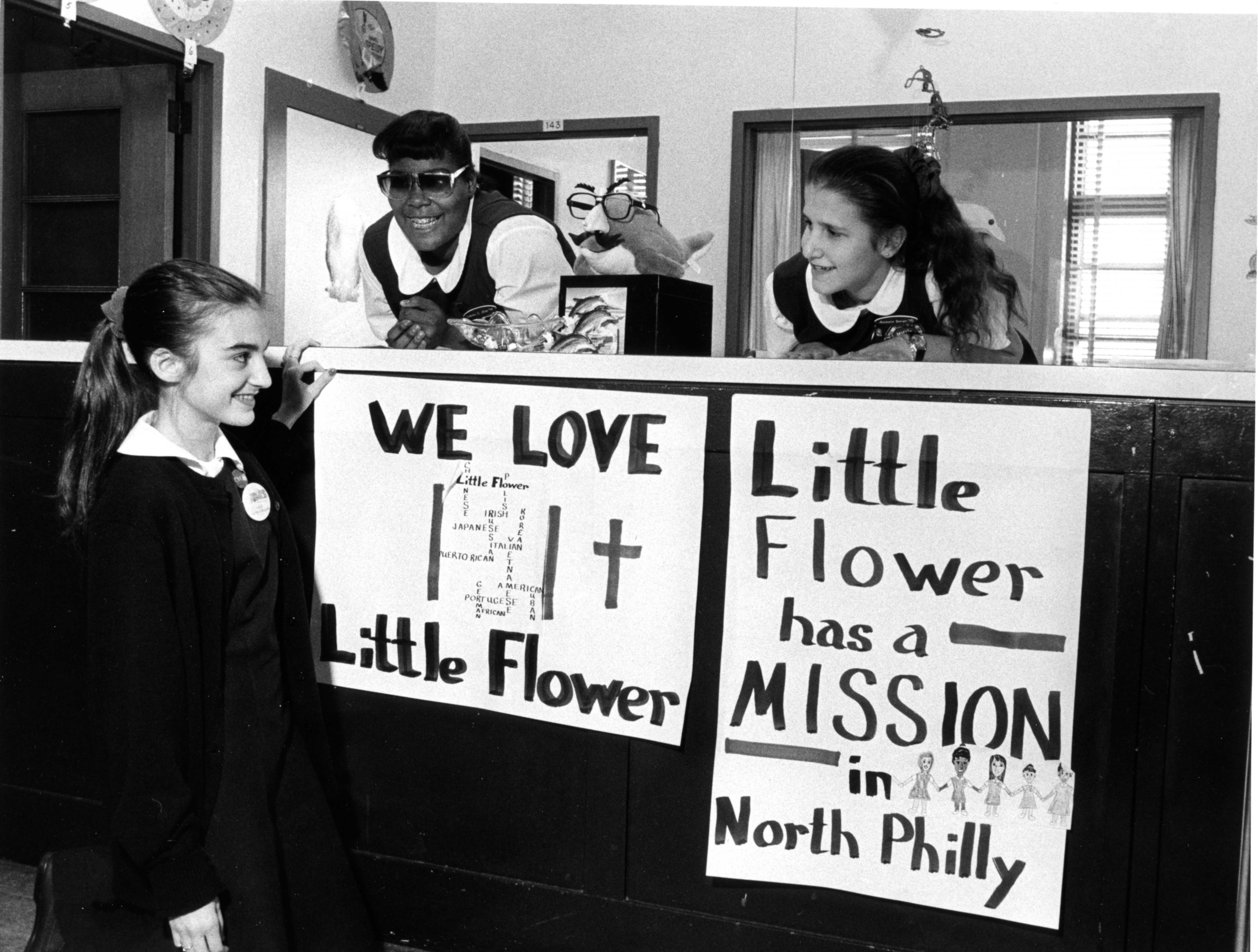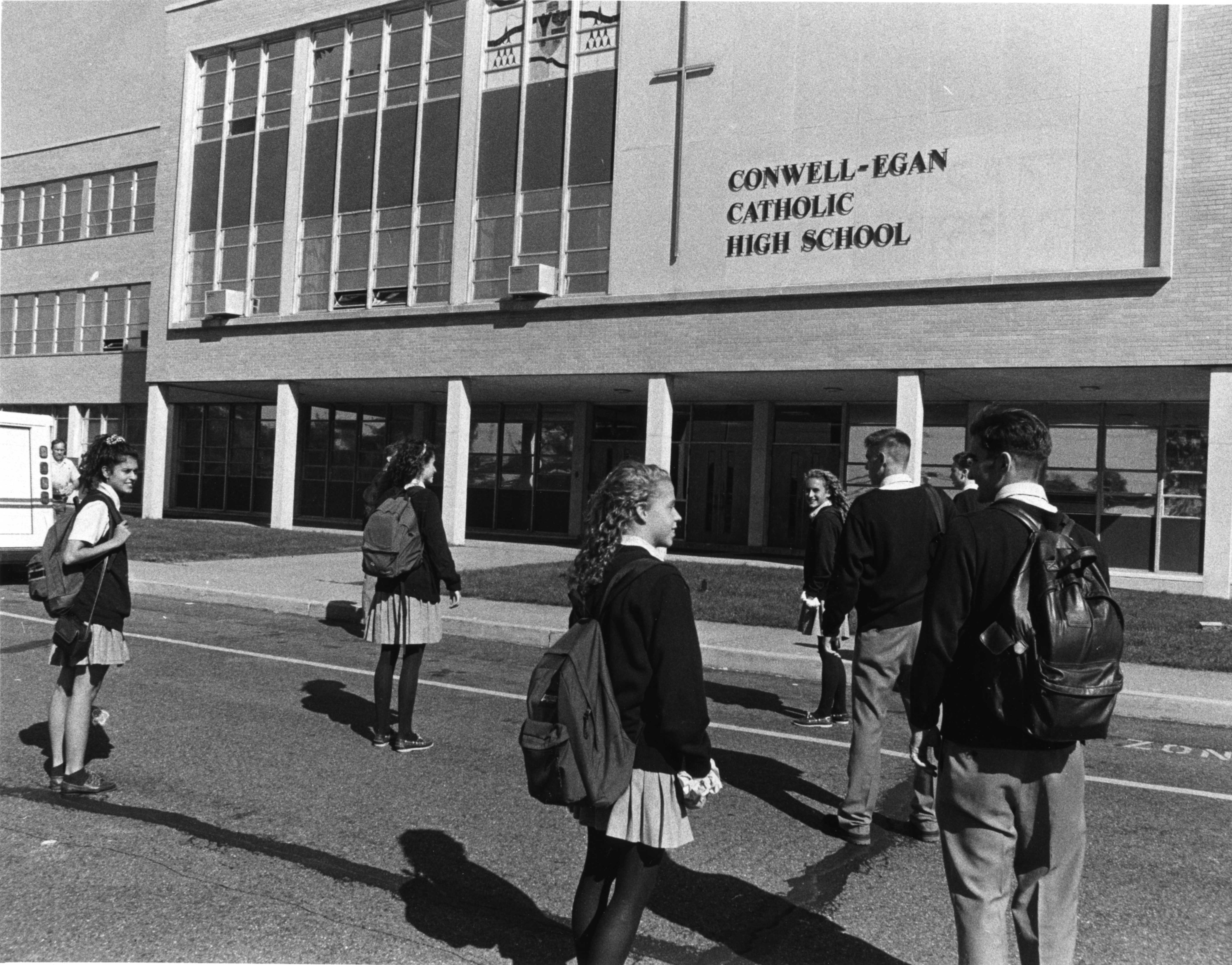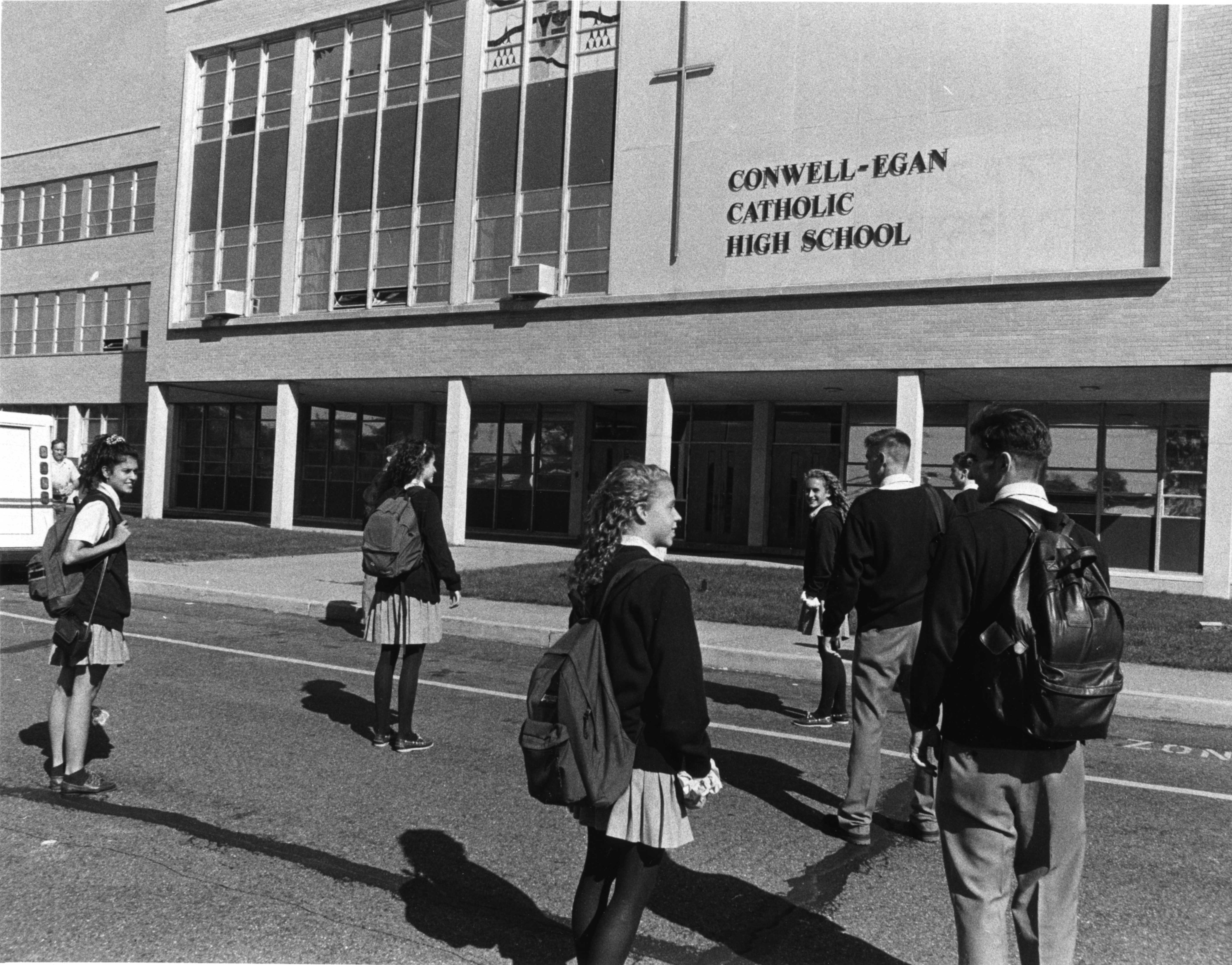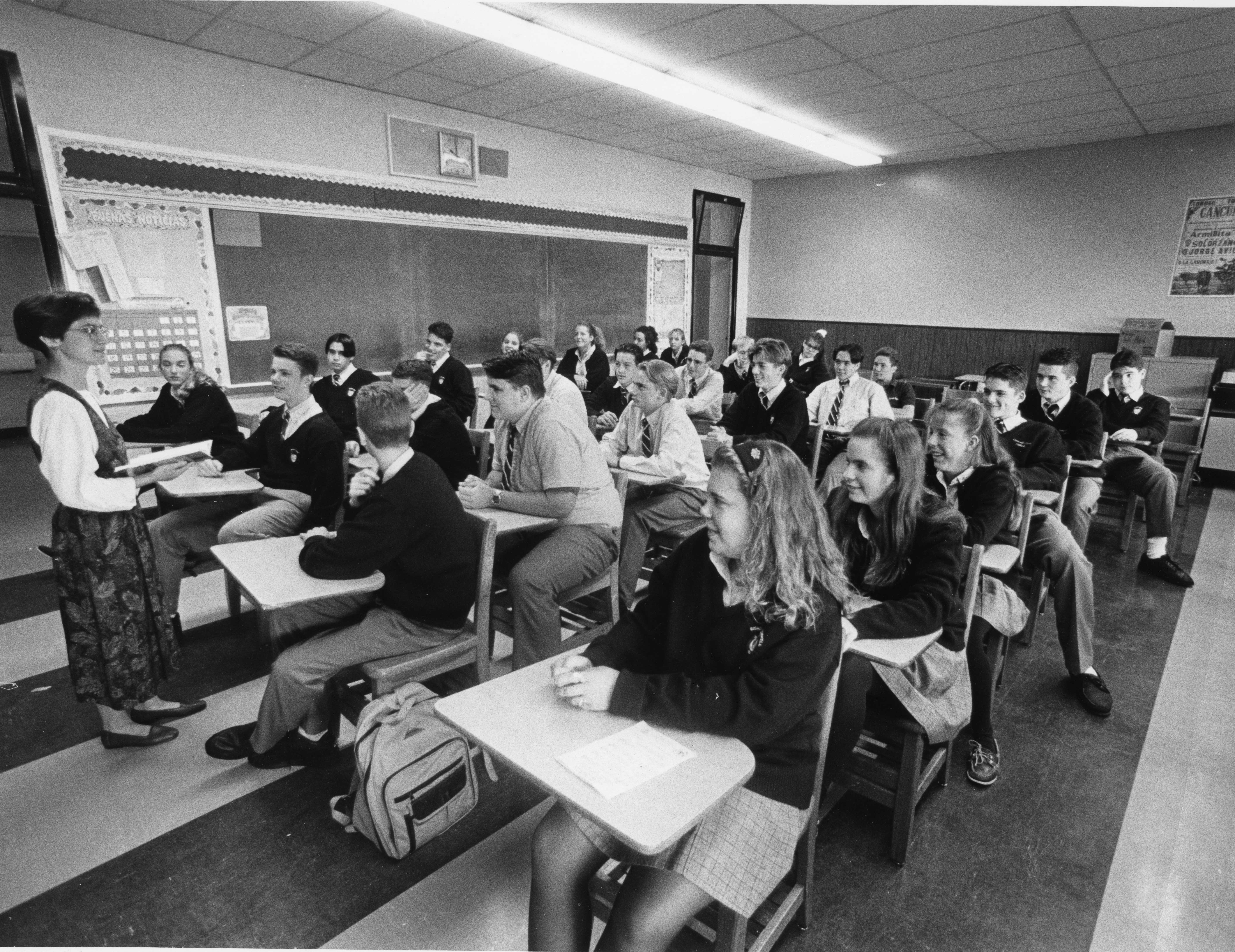 Schools Affected
In addition to parishes, a number of high schools were also slated to close, such as St. James High School for Boys in Chester, or merge, such as Bishop Conwell H.S. in Levittown and Bishop Egan H.S. in Fairless Hills. Other schools originally considered for closure included Northeast Catholic High School for Boys and Little Flower Catholic High School for Girls; however, because of community support both remained open. Parish schools would also be affected by the closures, and even parishes that remained open saw their schools close, such as St. Patrick's in Norristown.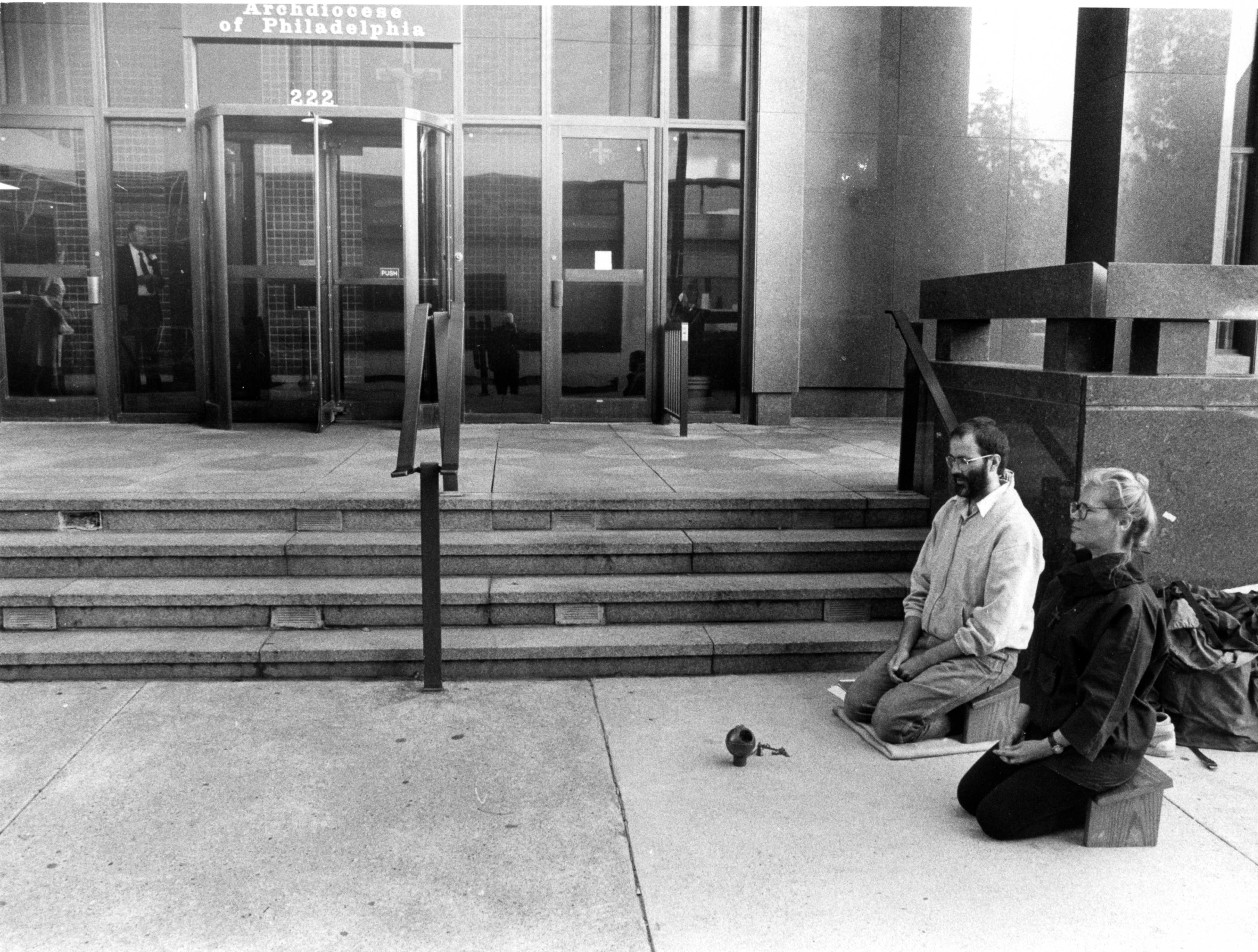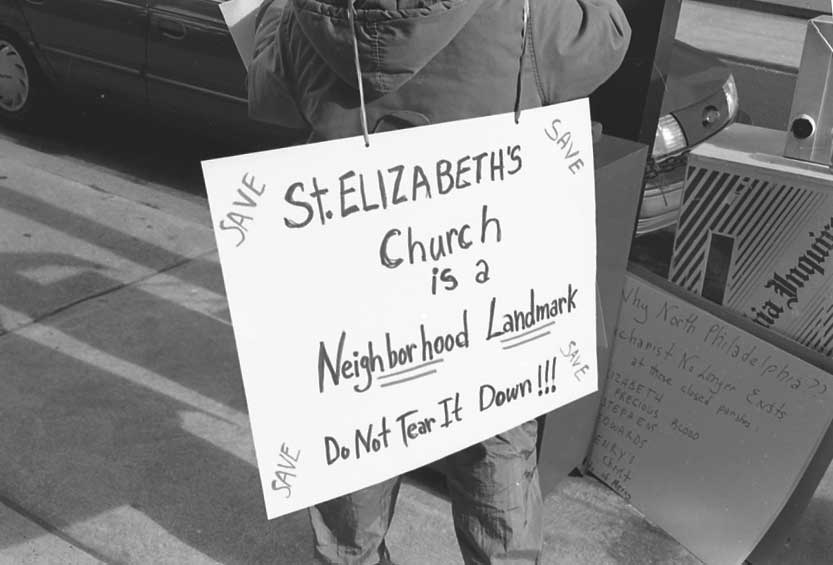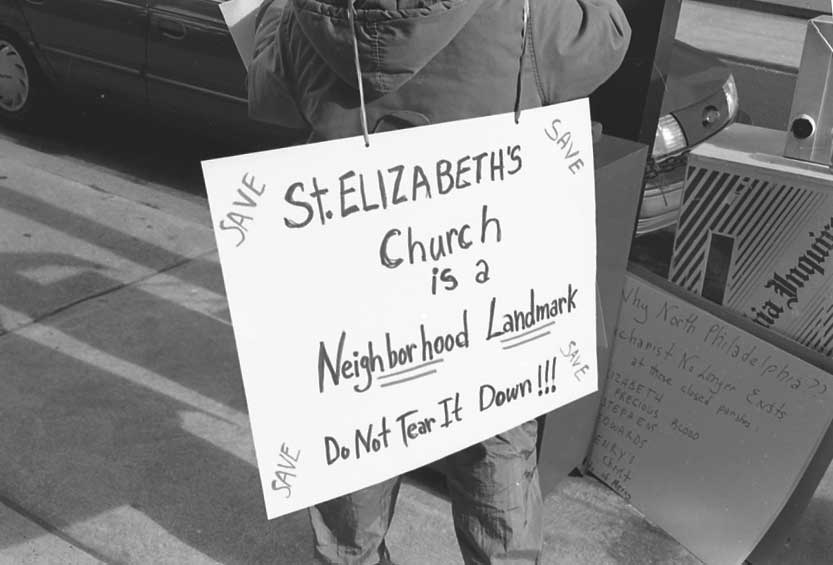 Protests and Renewals
Following the large closings of 1993, other parish and institution closures would follow. These closings were not without protest, as parishioners felt a loss of their Catholic identity. While the closures were painful and highlighted the end of the Golden Age of Catholicism in the city, they were a necessity that secured the financial stability of the Archdiocese for the future. They also led to a new beginning – when Blessed Katharine Drexel in Chester had its first Mass on July 1, 1993, the church was filled to capacity as parishioners began a new era.