Katharine Drexel Beatification 1988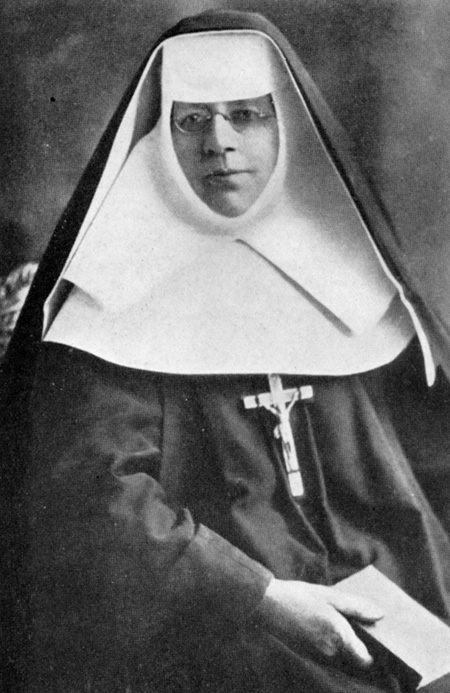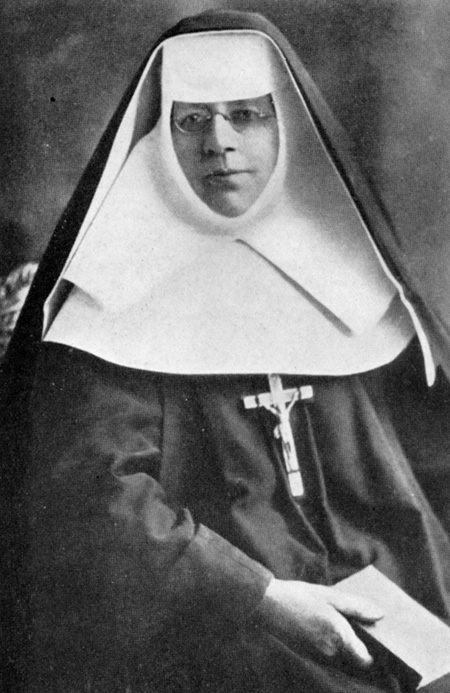 Path to Sainthood
John Cardinal Krol introduced Katharine Drexel's cause for sainthood in 1964. In the past, the process of canonization was a long and expensive one with little guarantee of success. However, in 1983, Pope John Paul II streamlined the entire process, eliminating the Promotor of the Faith (Devil's Advocate) and reducing the number of miracles required for canonization from three to two. The first step in the process was to examine all of Katharine Drexel's writings and interview as many people who knew her as possible. On January 26, 1987, she was declared venerable, meaning heroic virtue in life had been proven.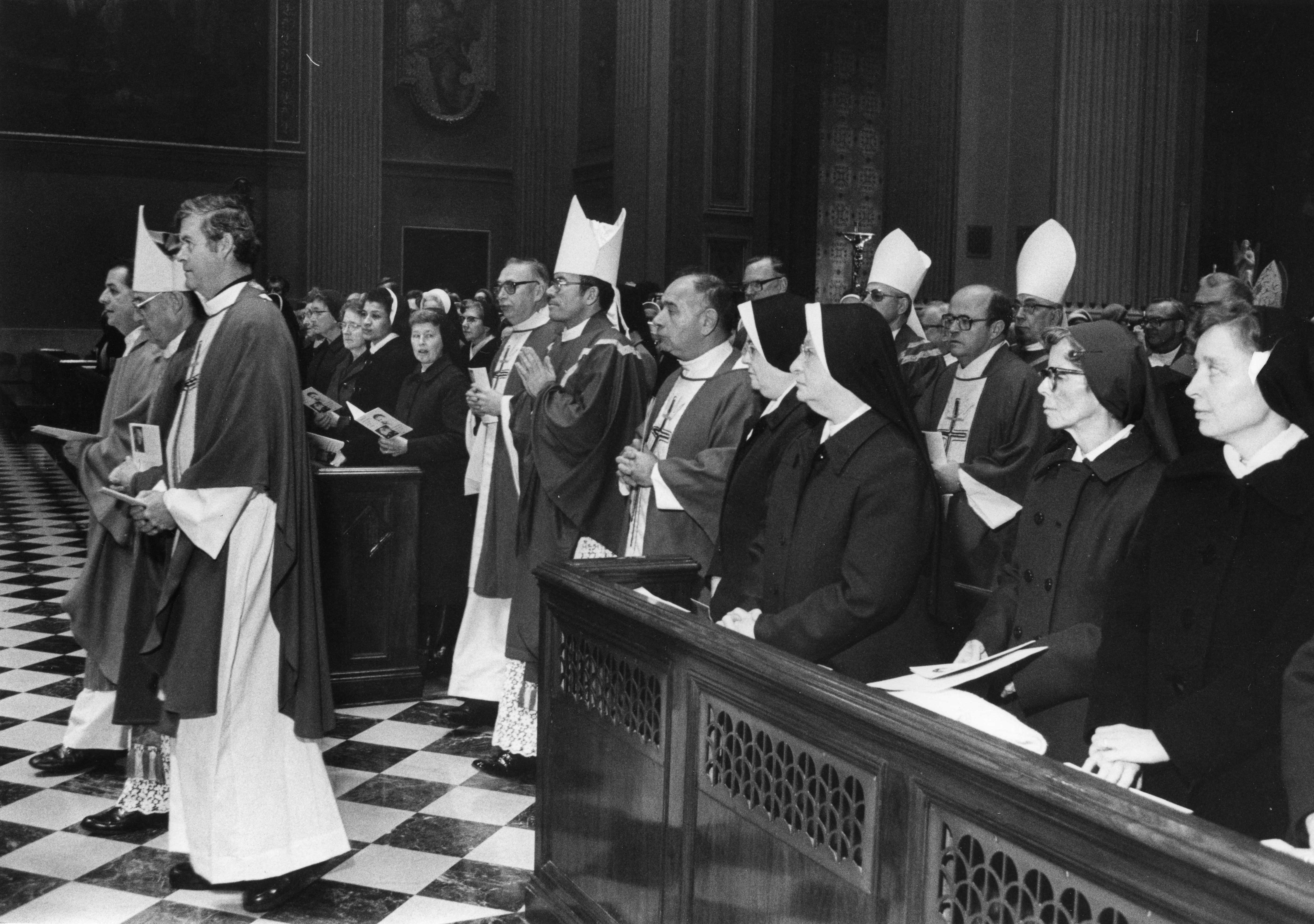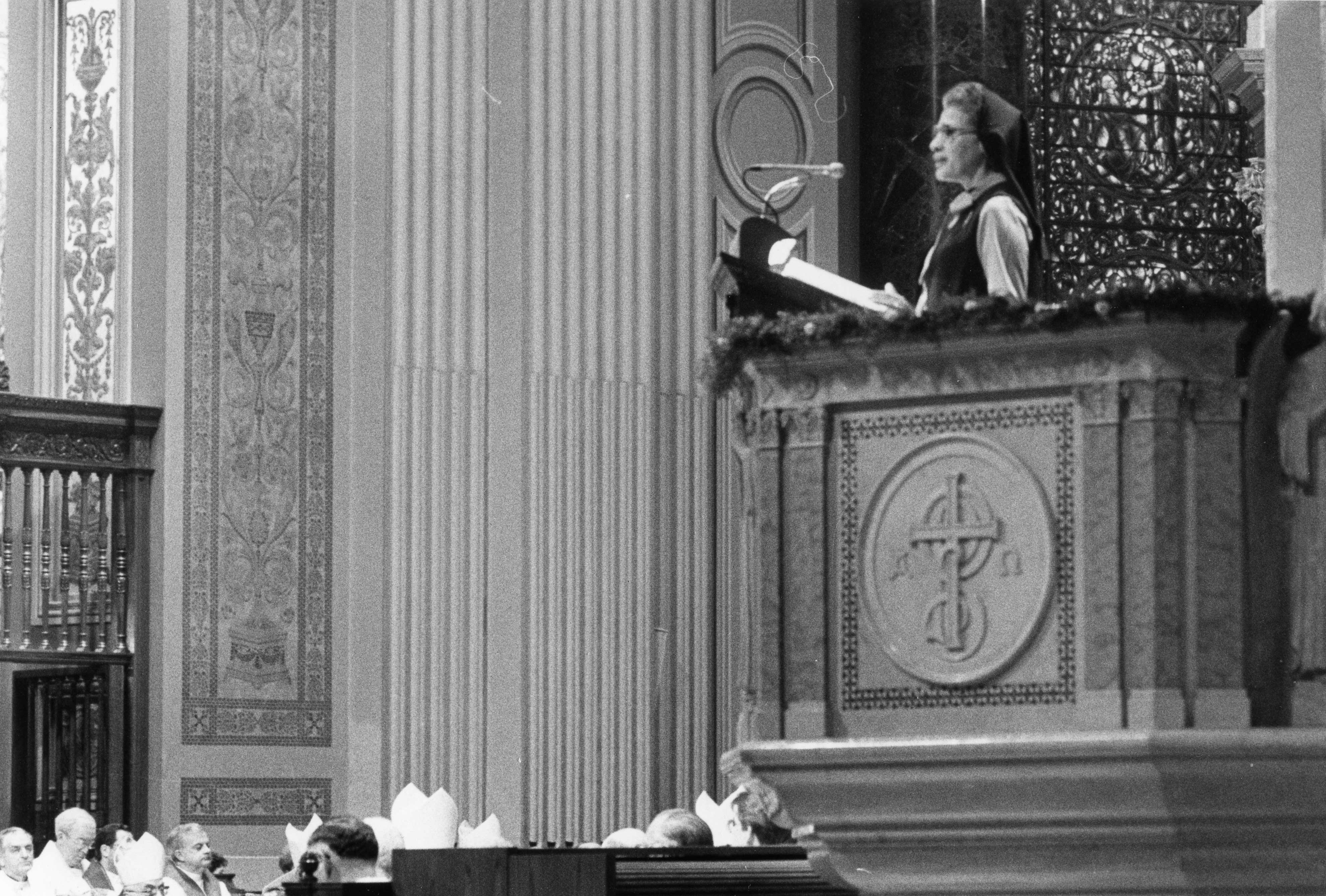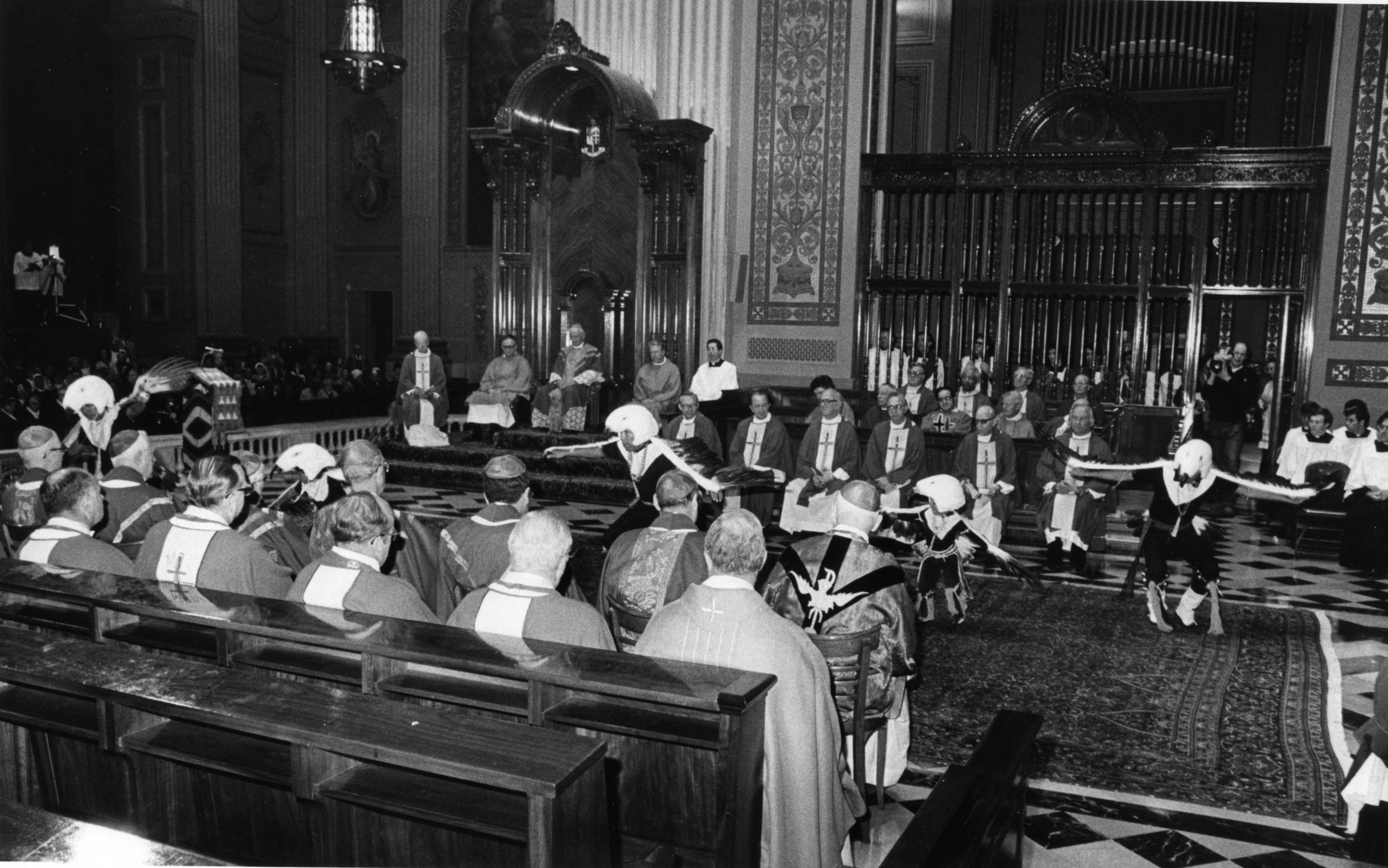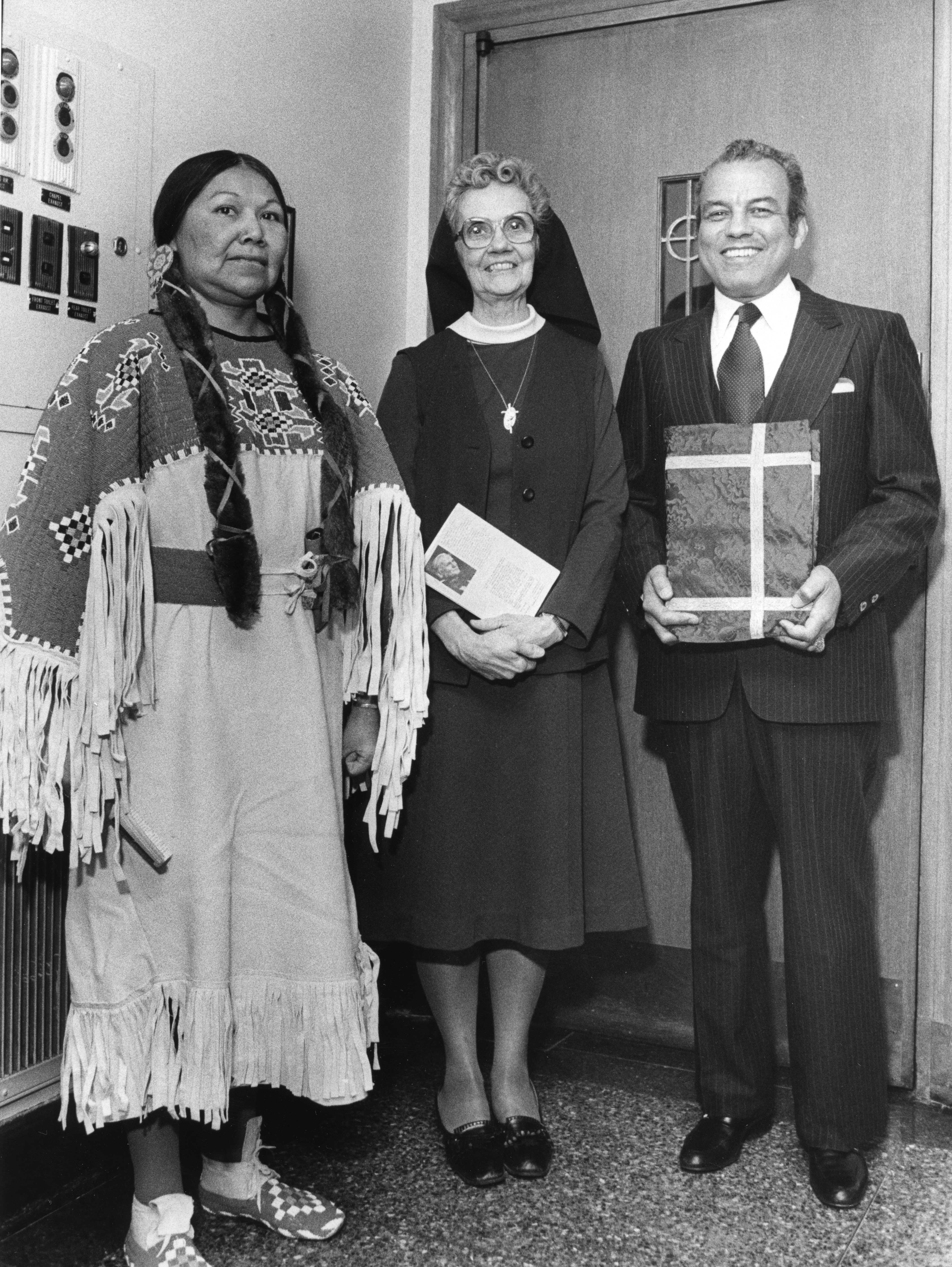 Miracles
The next step for Beatification was the approval of a miracle. This happened in the beginning of 1988, when the Vatican approved her miraculous healing of Robert Guntherman from 1974. The boy suffered from an ear inflection which left him deaf and without the inner ear bones. After praying to Katharine Drexel, his bones regenerated and he regained his hearing. At the end of June, 1988, while at the Sisters of the Blessed Sacrament Motherhouse, Archbishop Anthony J. Bevilacqua announced that Drexel would be beatified by Pope John Paul II in the months to come.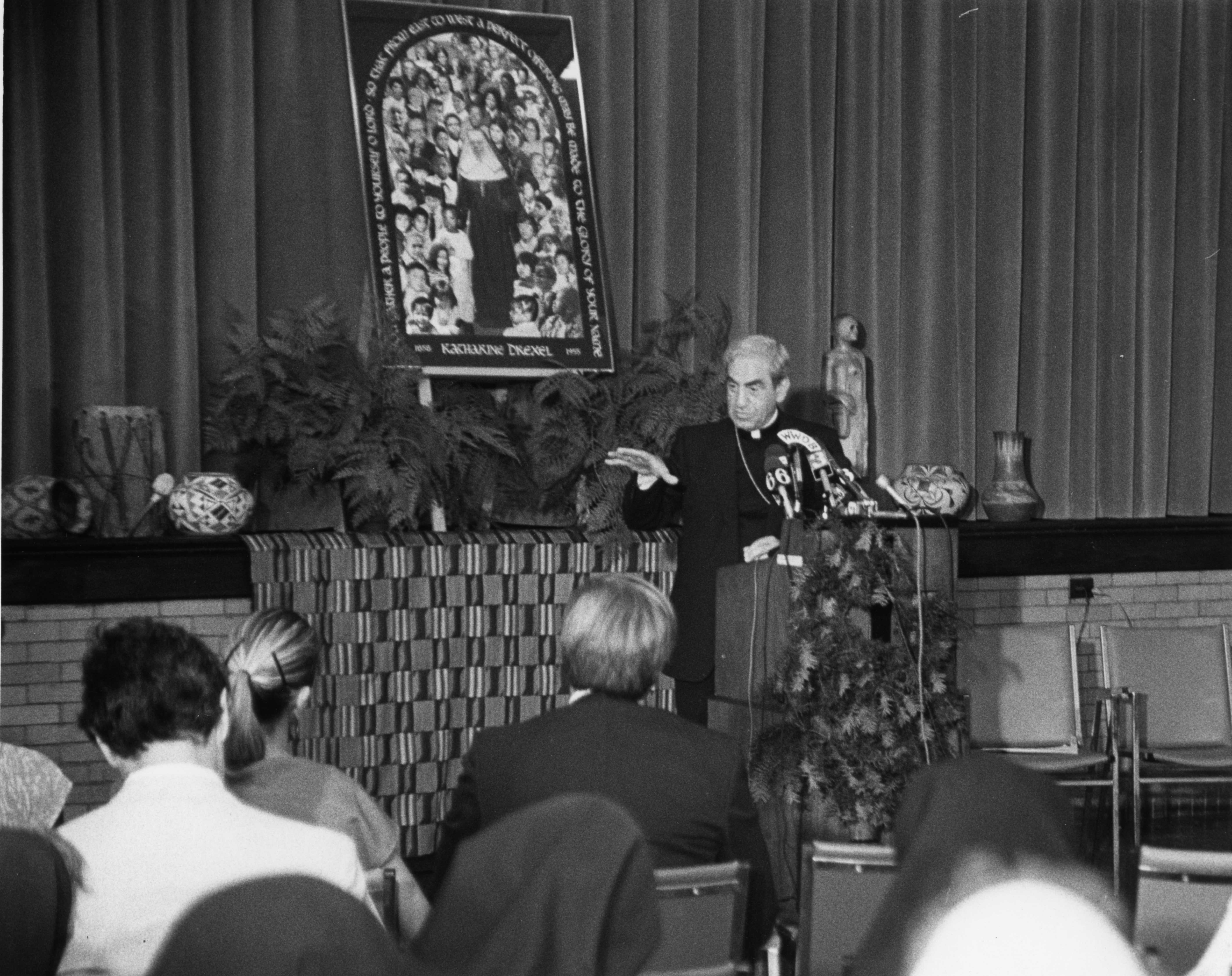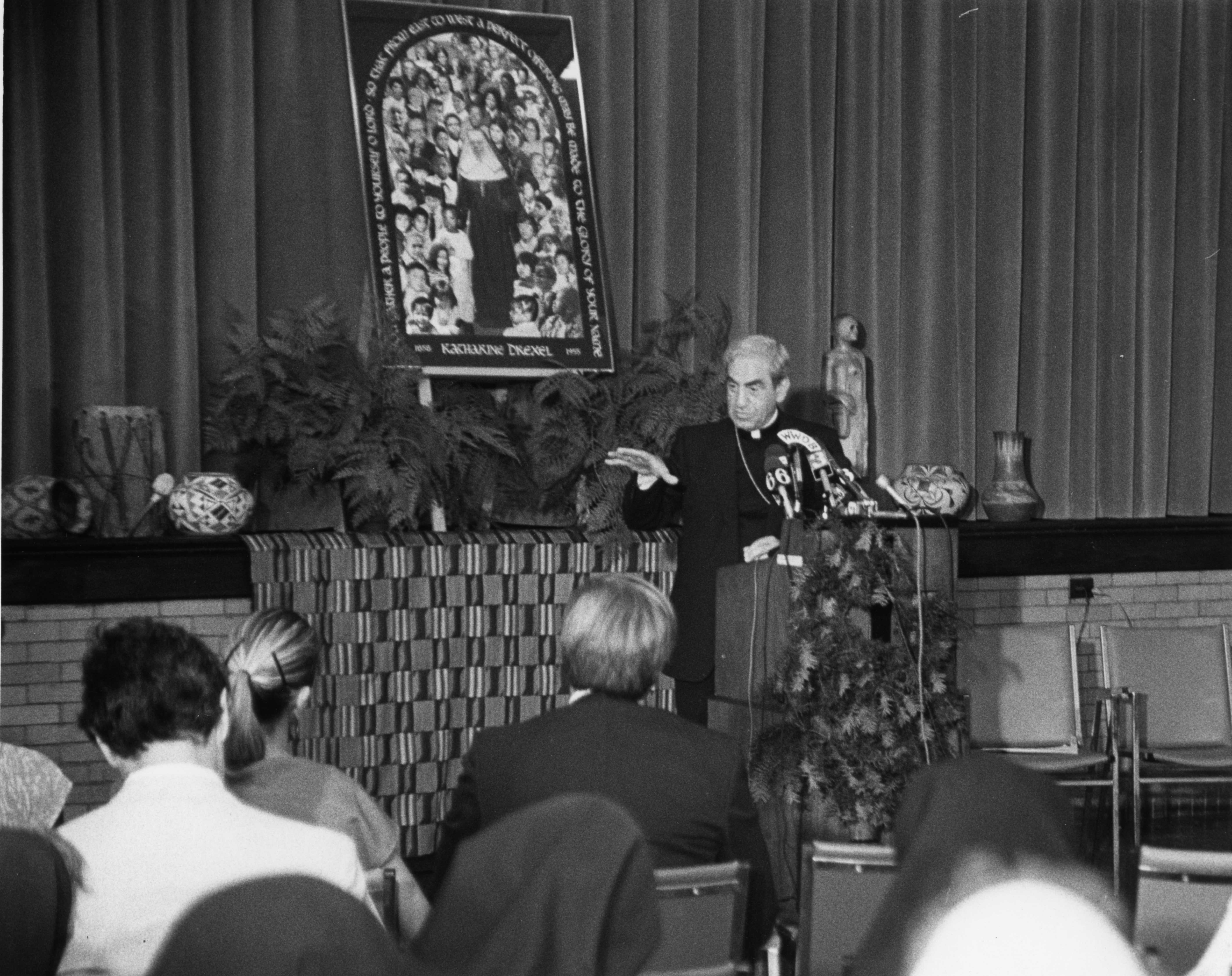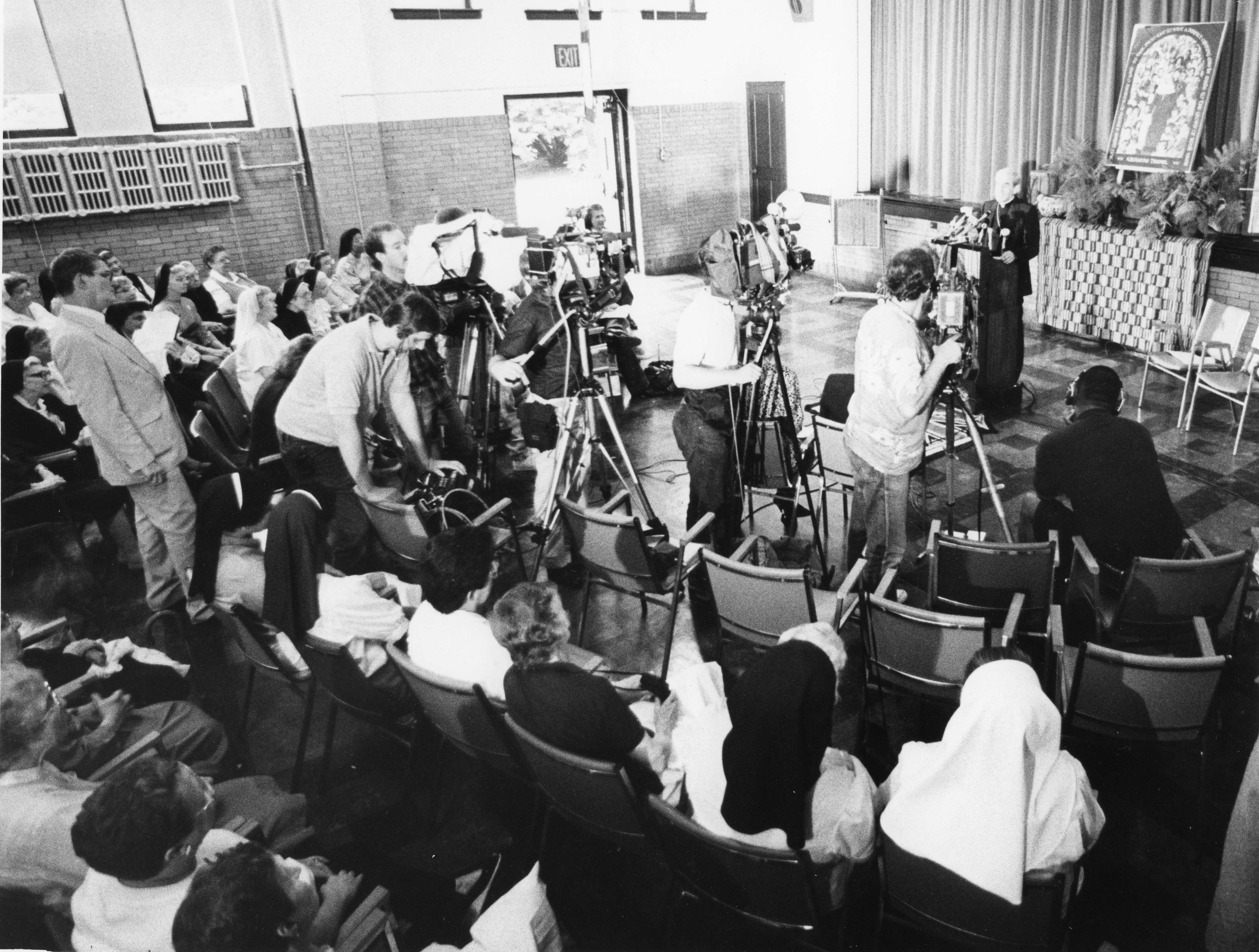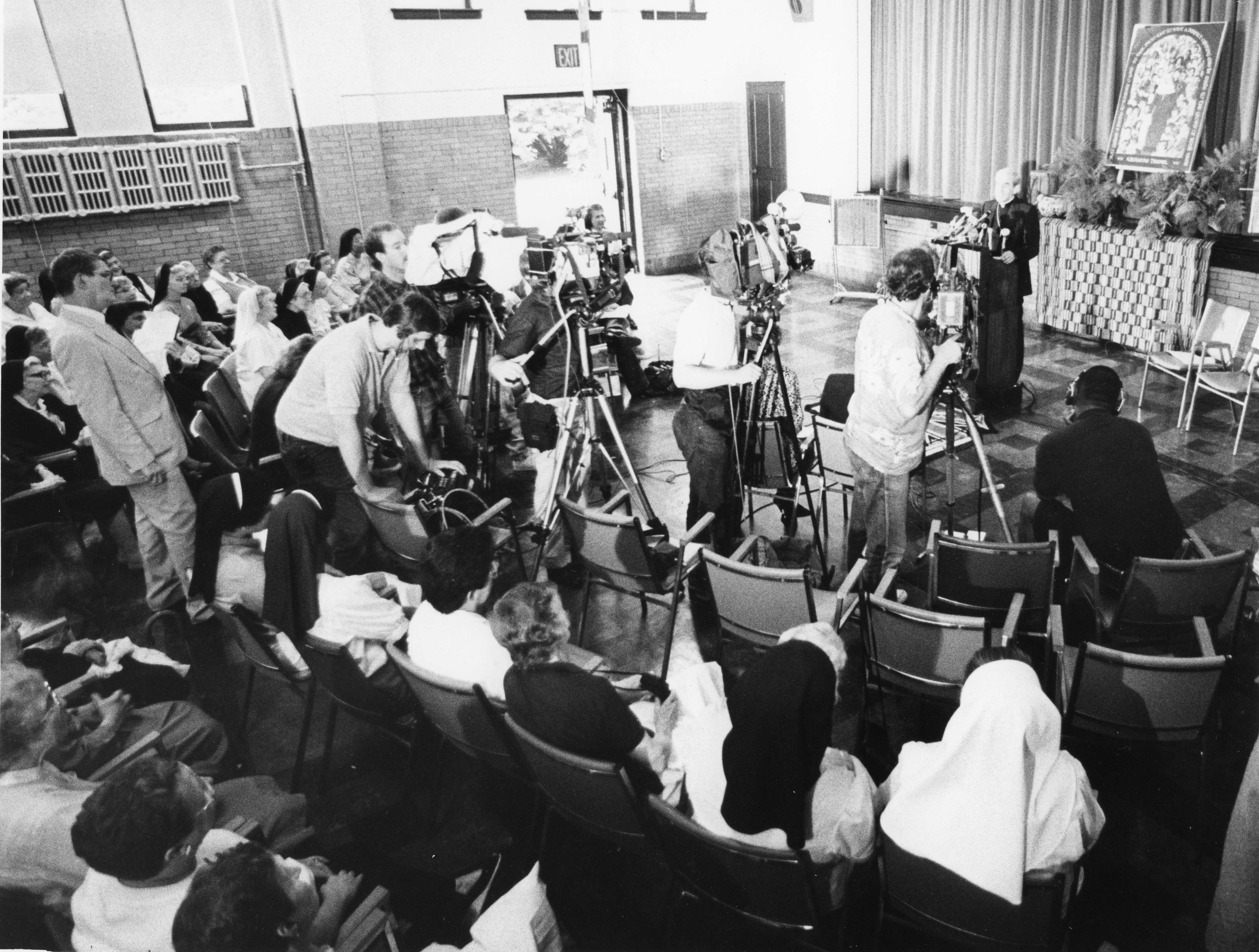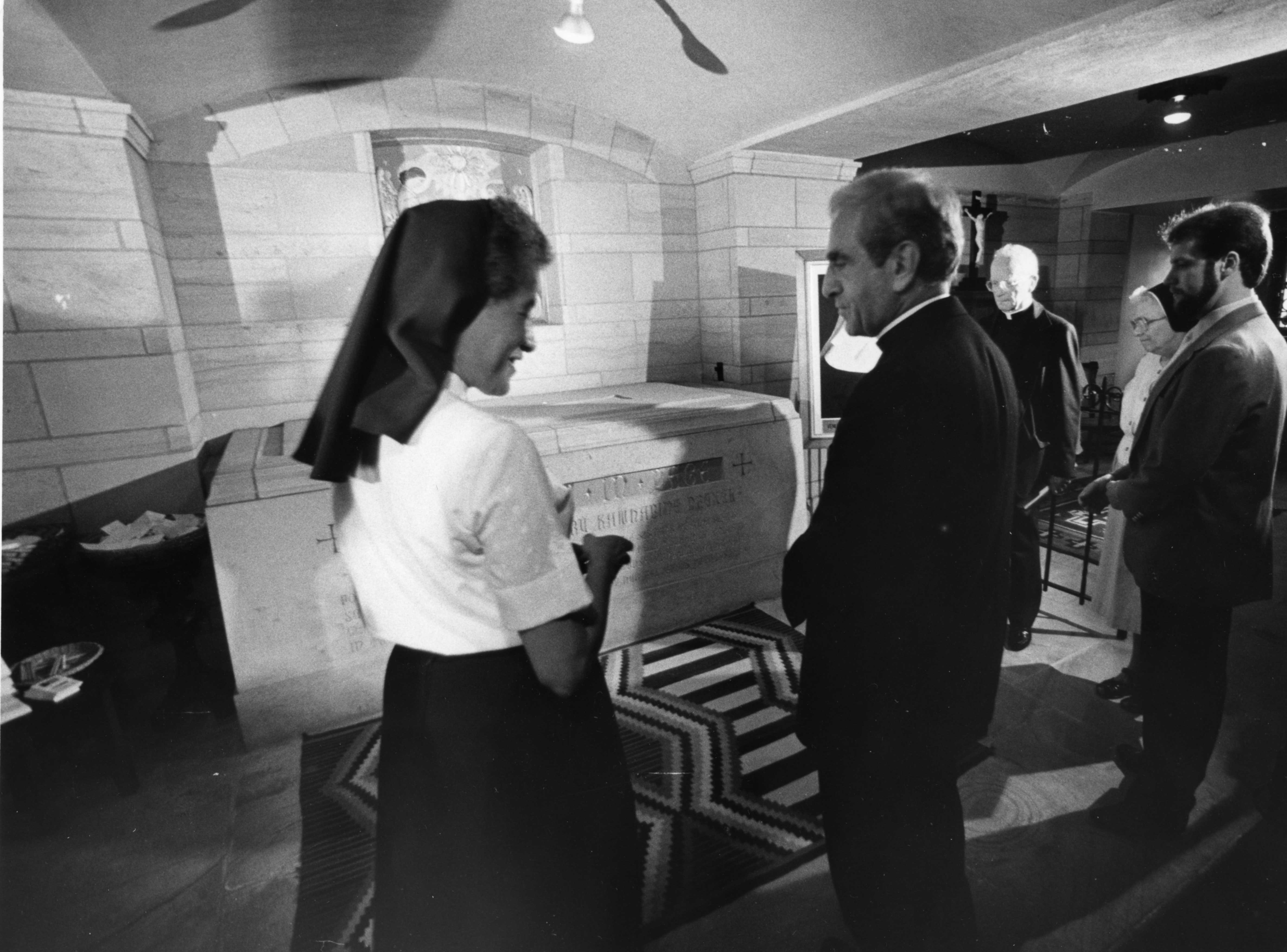 Mass of Thanksgiving
With this miracle approved, Katharine Drexel was beatified on November 20, 1988, by Pope John Paul II. Similar to Neumann's Canonization, the Archdiocese sent 1,000 pilgrims to Rome to witness the joyous occasion. While Halvey did not travel to Rome, he was in Philadelphia for the Mass of Thanksgiving held on December 4, 1988, at the Cathedral Basilica of Saints Peter and Paul. Bevilacqua and Krol were both celebrants at the Mass and Archbishop Eugene Marino, the first black Archbishop in the United States, gave the homily. Following Communion, the Jemez Pueblo performed a Buffalo Dance, which is a winter prayer of thanksgiving.