In the fall of 1956, the Archdiocese of Philadelphia, along with the Dioceses of Wilmington and Camden, hosted the largest exhibit of Catholic Missions in United States history. The purpose was to acquaint the public with the world wide work of the Catholic Church and promote the various apostolic services. Hosted in Convention Hall, over 400 exhibits from 170 mission societies would be on display for the public over the course of a week. The week would open with a Pontifical Mass on October 7th, attended by cardinals and bishops from around the world, including Bishop Cuthbert M. O'Gara, O.P. of Yuanling, China, and Bishop Joseph O. Bowers of Accra, Gold Coast. 12,000 religious and lay people would pack the Hall to attend the afternoon Mass.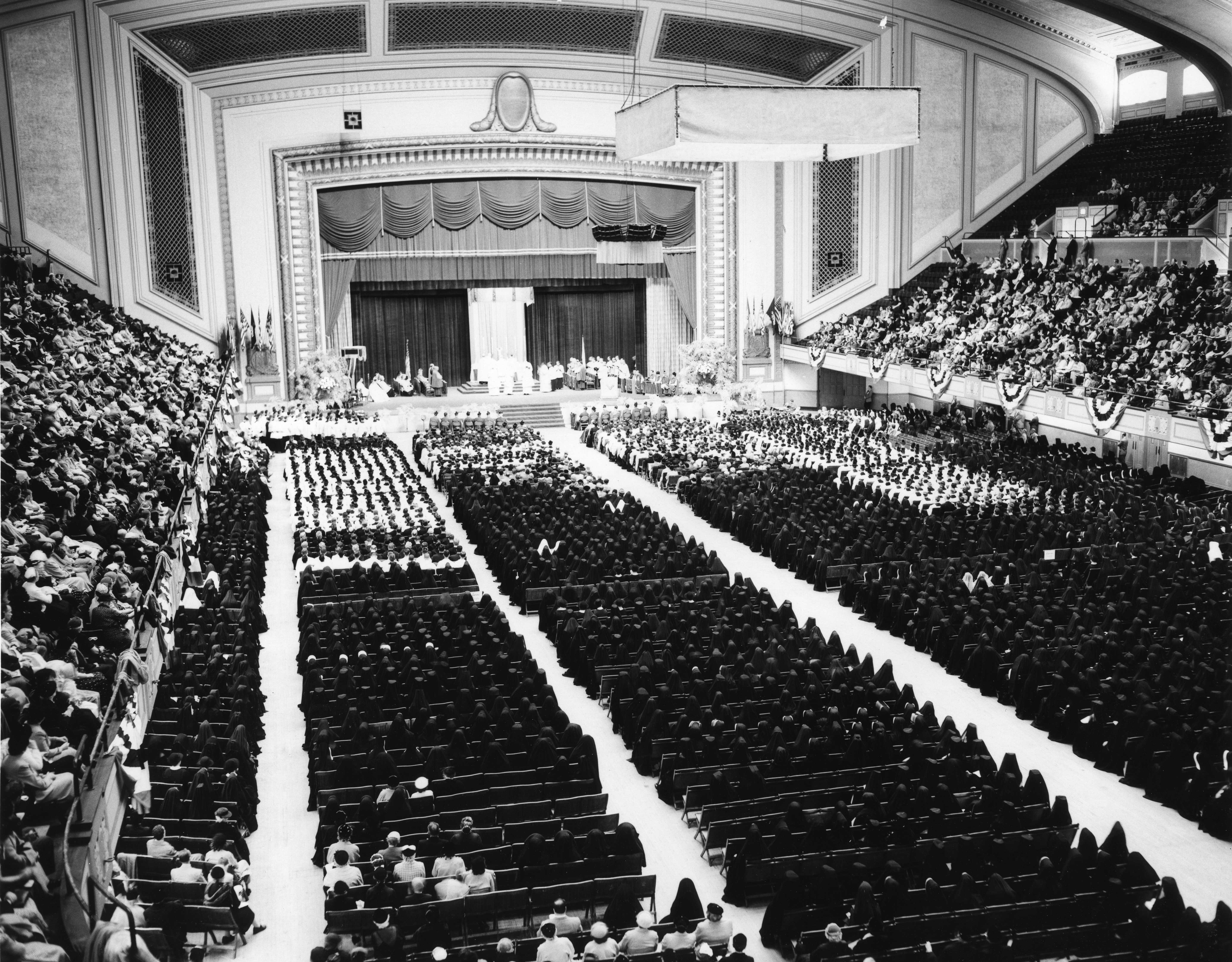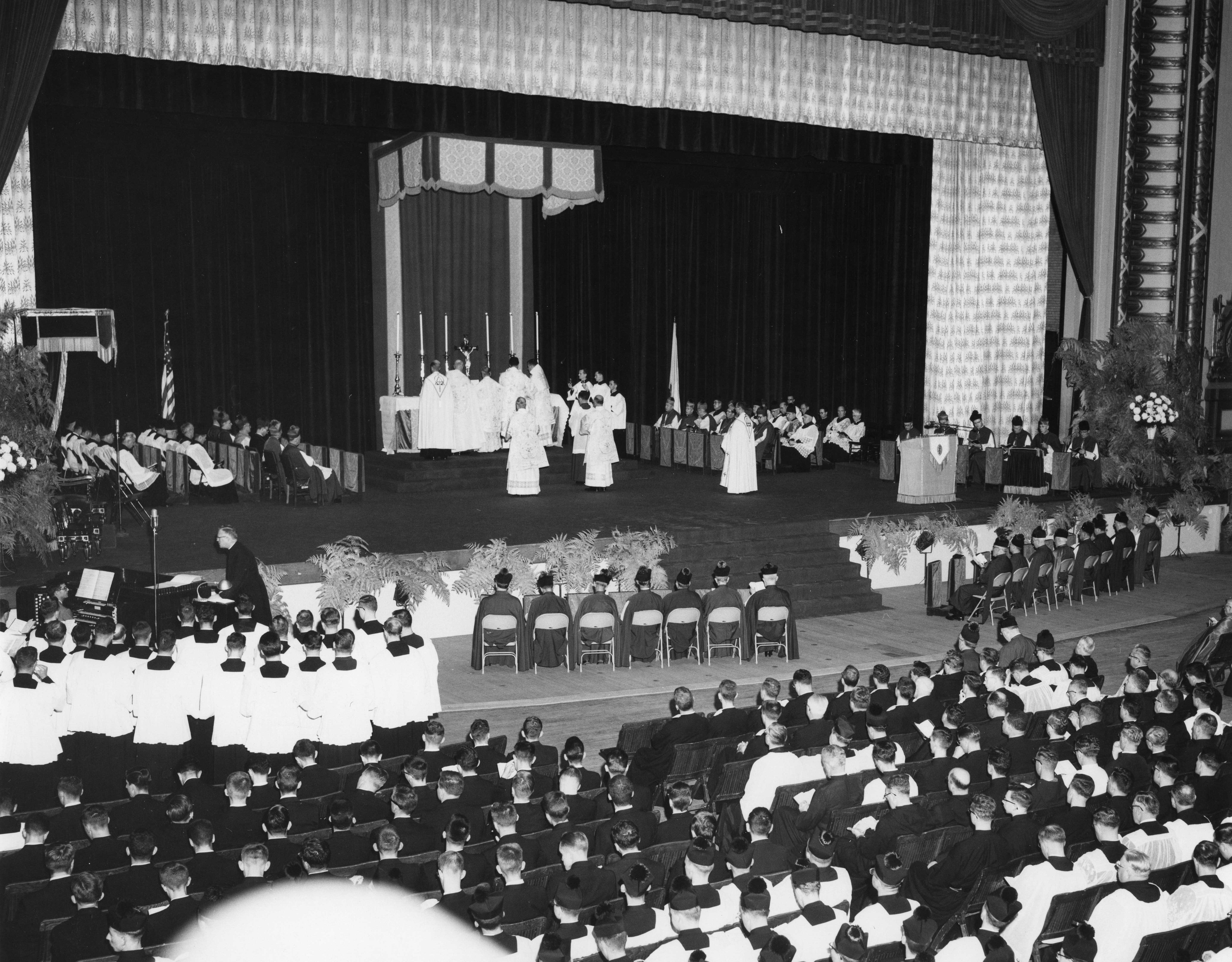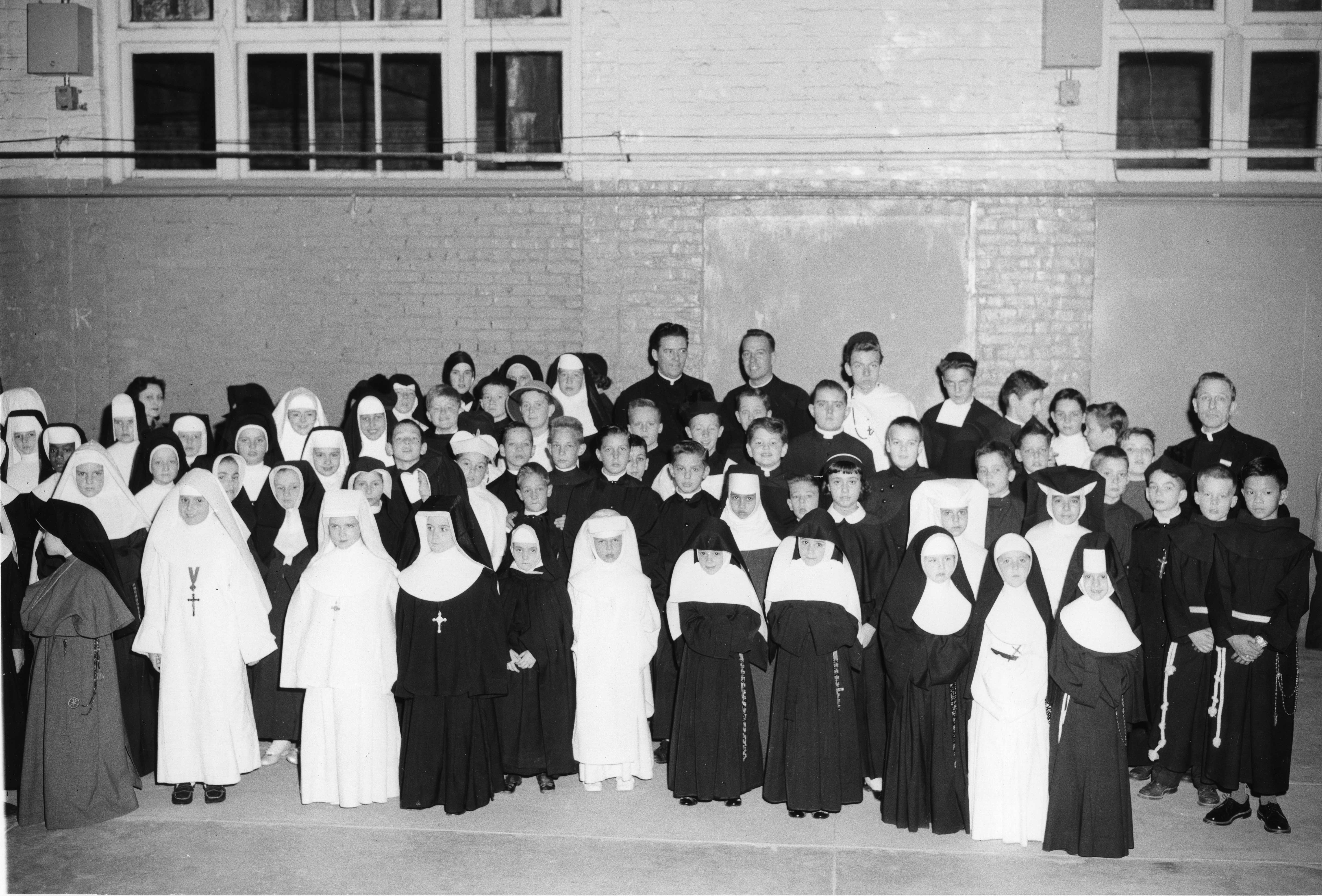 Exhibits
Over the course of the seven days, the exhibit space averaged 50,000 attendees per day. In total 500,000 visitors, including 150,000 school children, passed through the Hall to learn about the missionary history of the Church from the first pope, Peter, to the then current pope, Pius XII. Beyond the displays, the Mission Theater was set up to continuously show films of the various missions.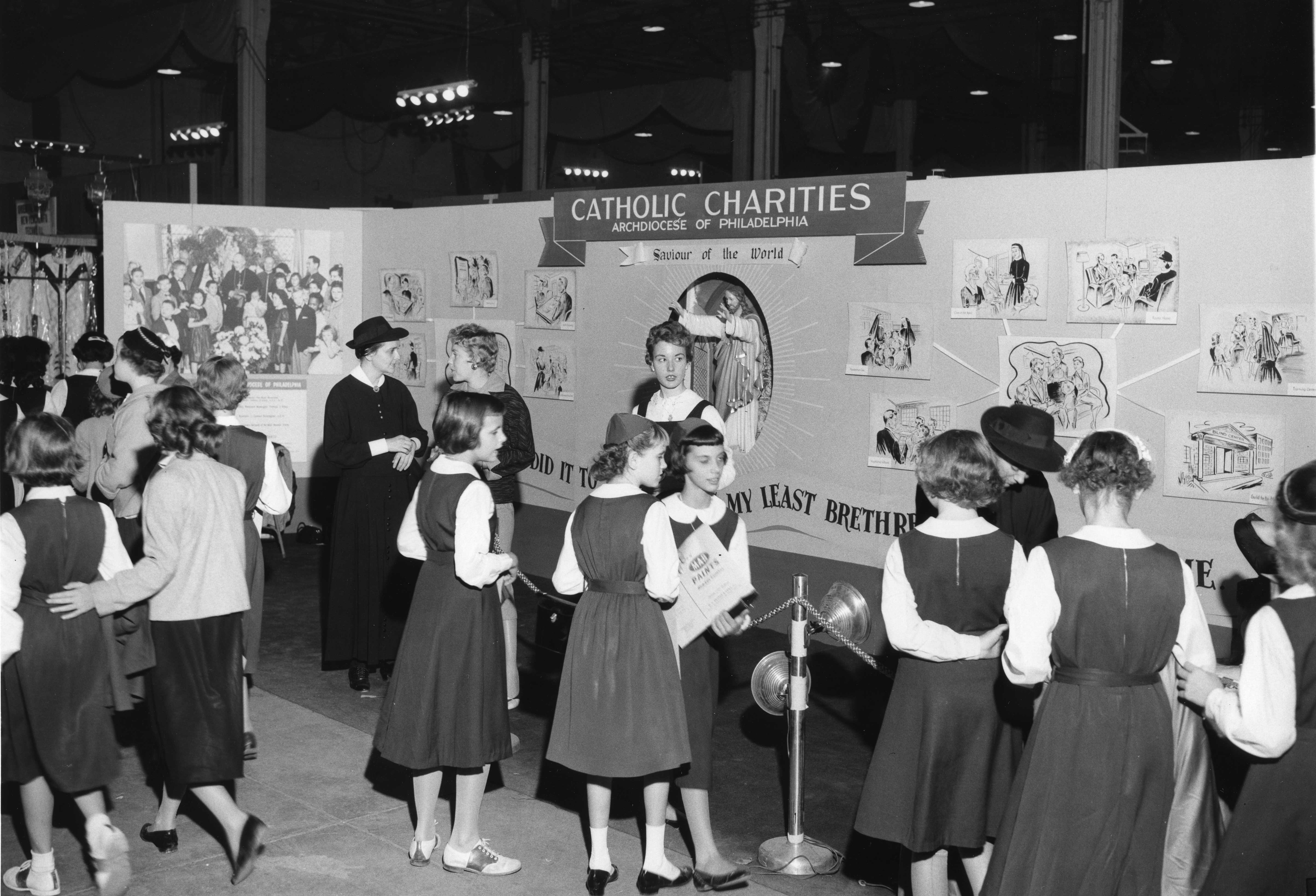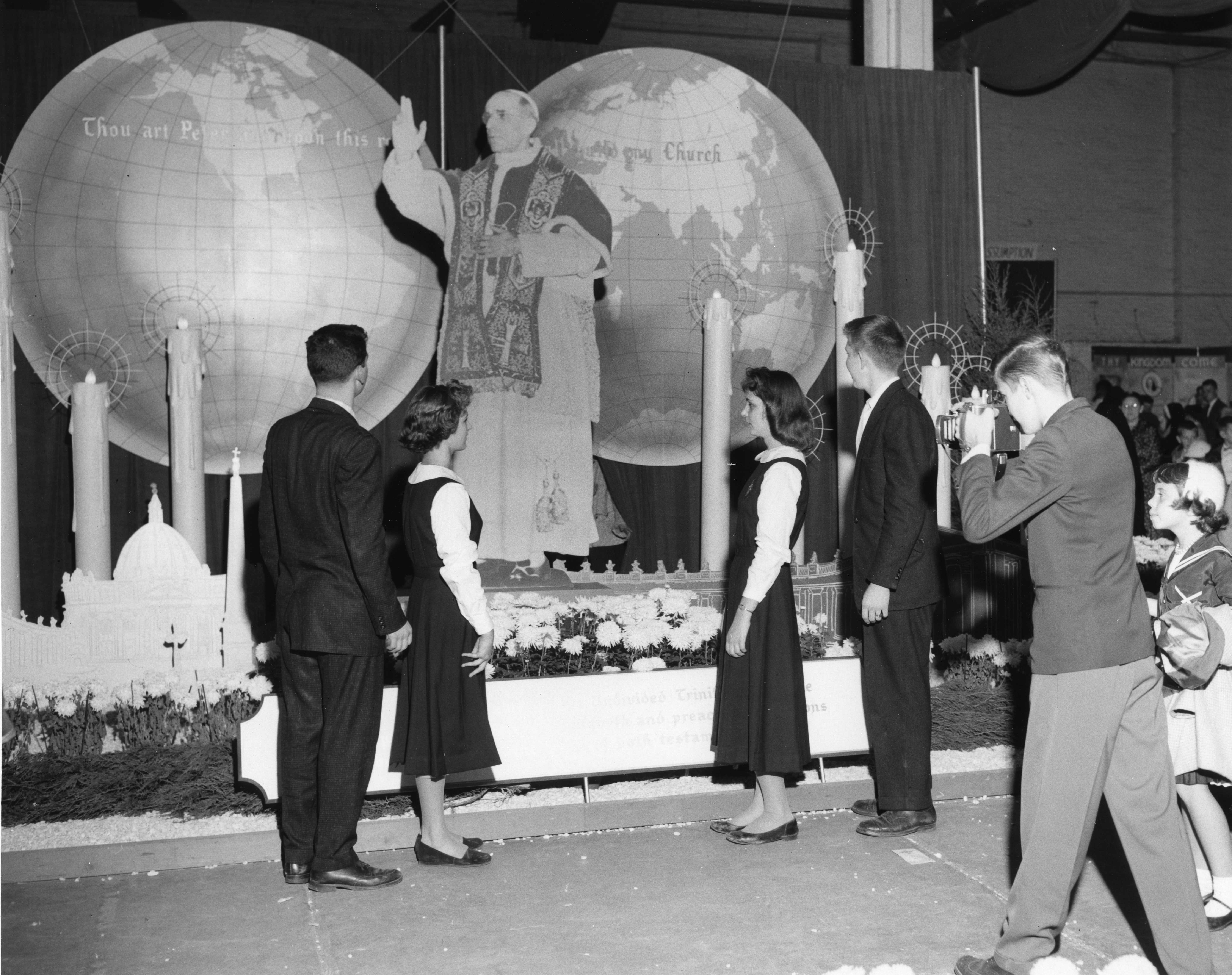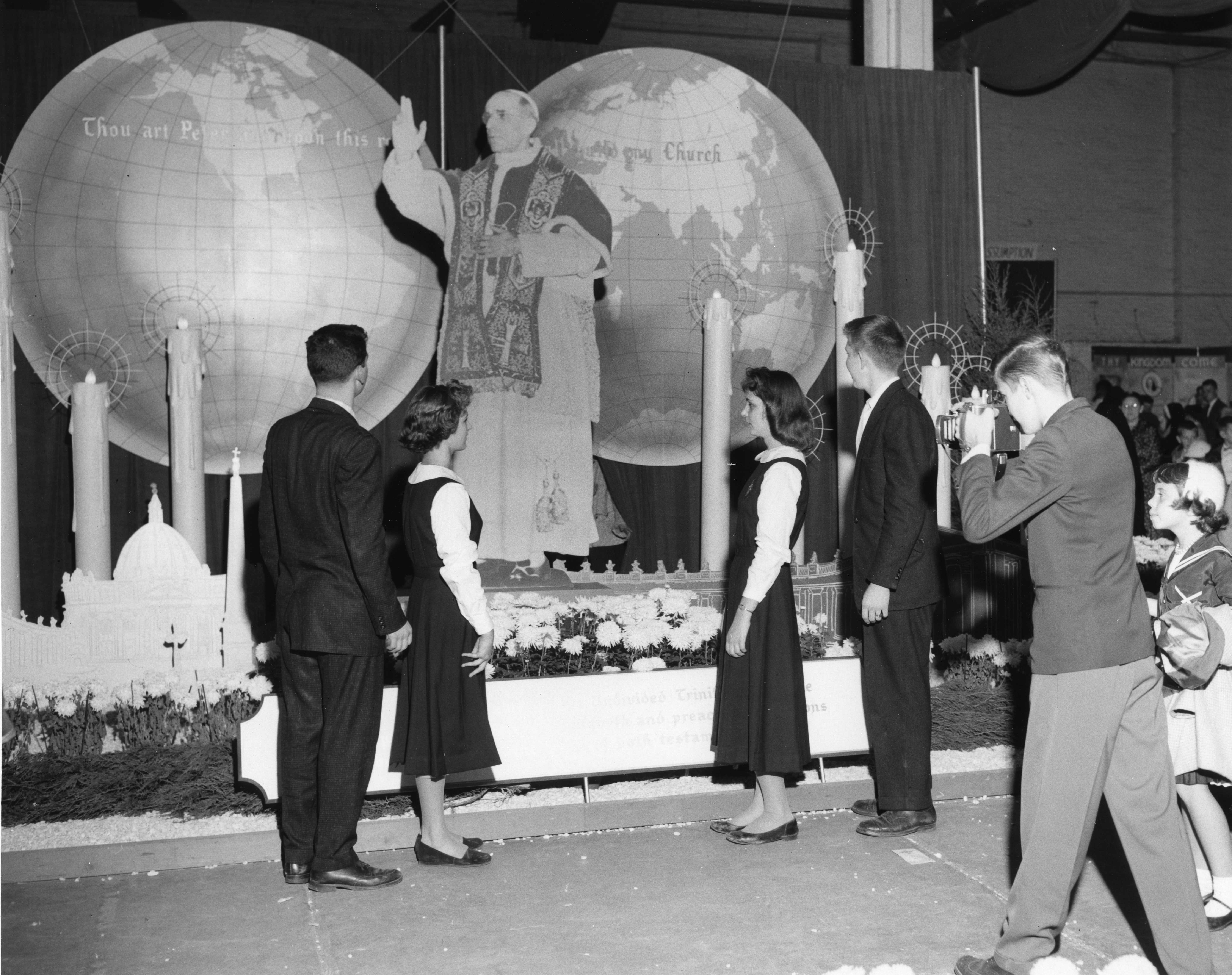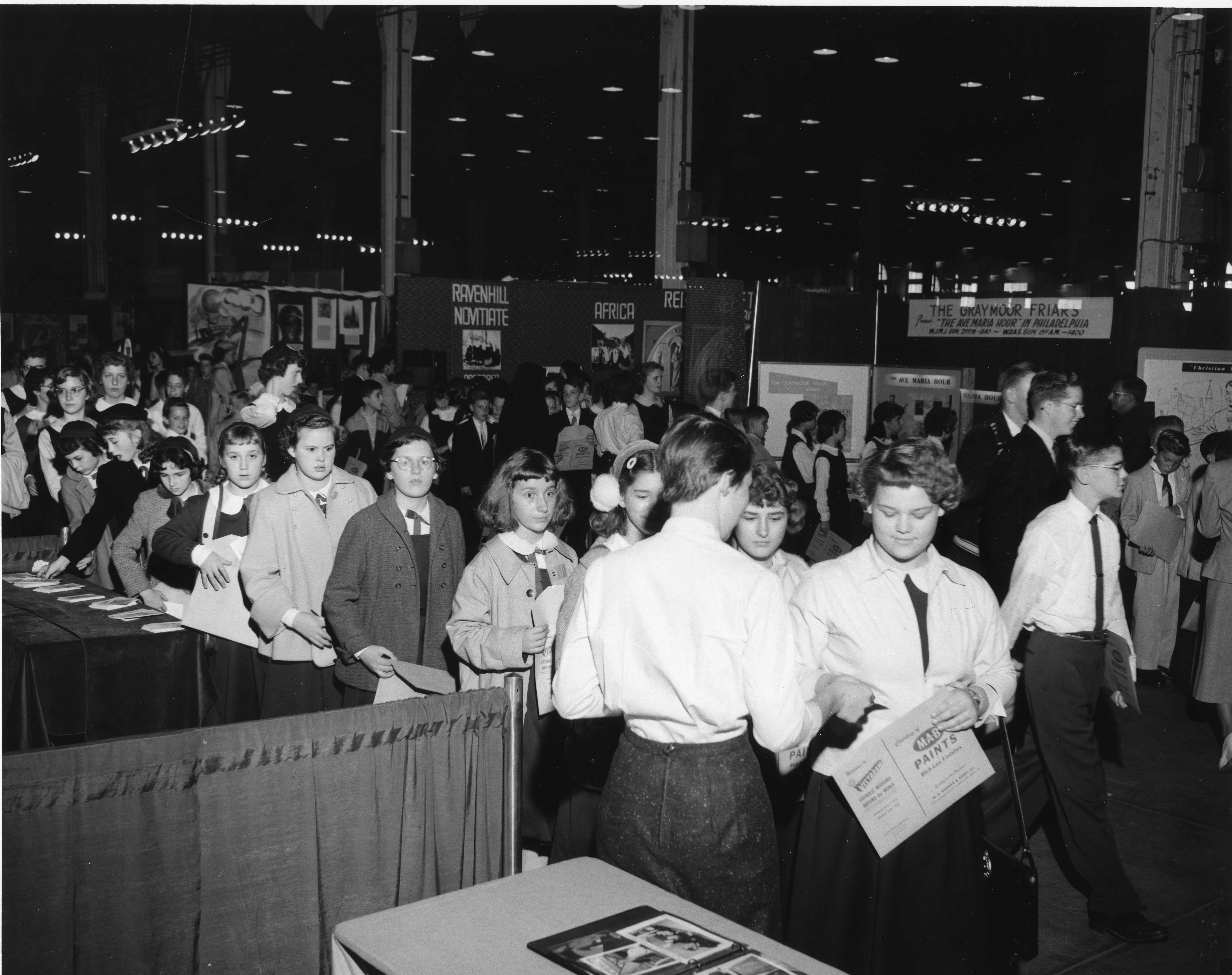 Exploring the Hall
In addition to the exhibit space, there were various lectures and sessions held everyday. Twice the crowds packed into the Hall to try to hear Bishop Fulton J. Sheen speak. Before a crowd of 10,000 people, he spoke of the importance of the missions in the East a as way to bring people their "full heritage" and to combat the evils of Communism. Other popular events included the Military and the Missions on October, 10th, and the Festival of Nations on October, 12th hosted by the Grail Lay Apostolate.