Our Lady of Czestochowa Dedication 1966
Humble Beginnings
The icon of the Black Madonna arrived in Czestochowa, Poland, in the 14th century and has been a symbol of Catholicism in Poland since then. The story of Our Lady of Czestochowa's connection to the Archdiocese of Philadelphia dates back to 1951, when Father Michael Zembrzusk of the Order of St. Paul the First Hermit (Pauline Fathers), arrived from Poland. In 1953, he received permission to establish a monetary and shrine in Doylestown. Two years later, a small barn chapel was dedicated to Our Lady of Czestochowa.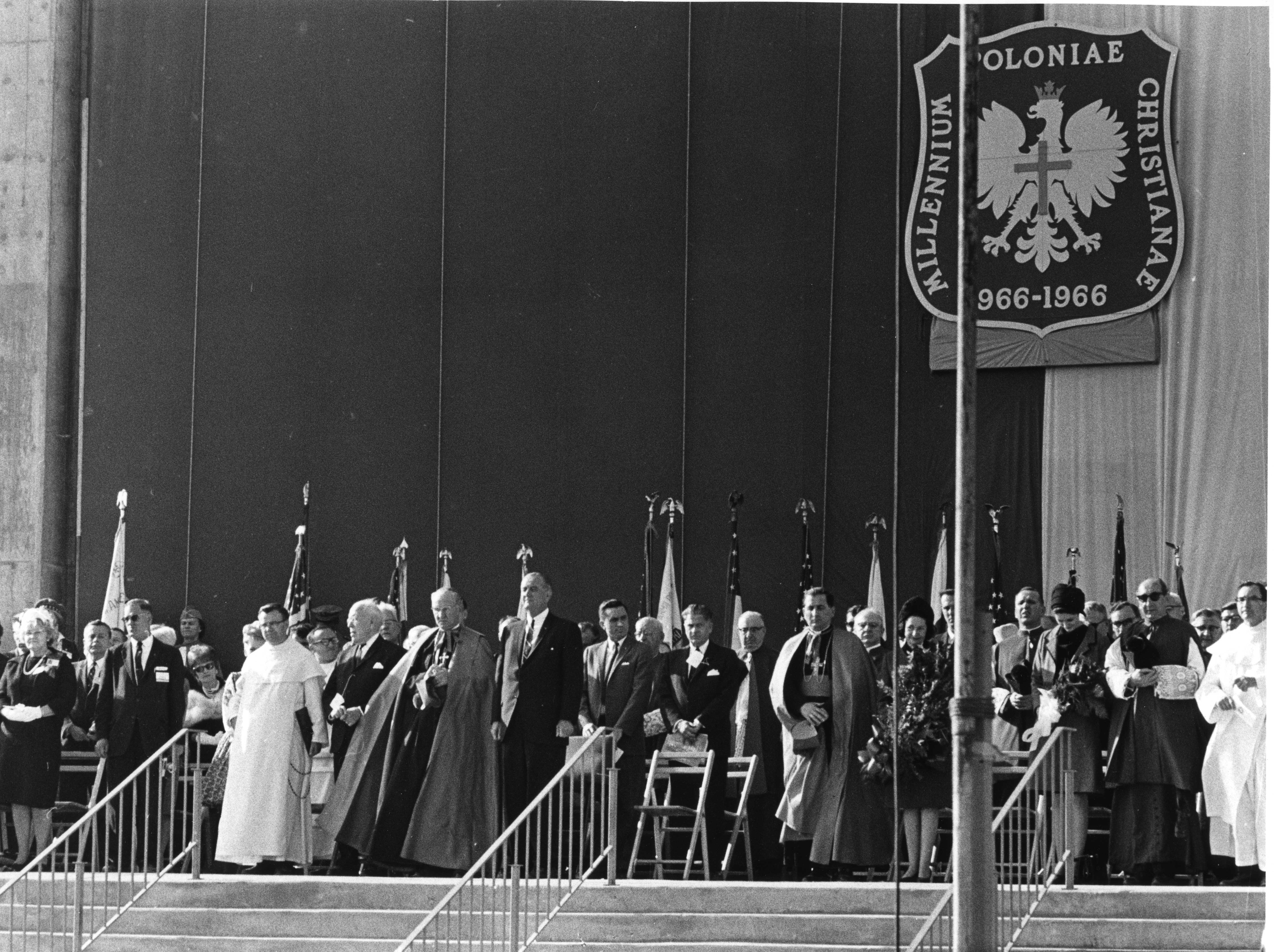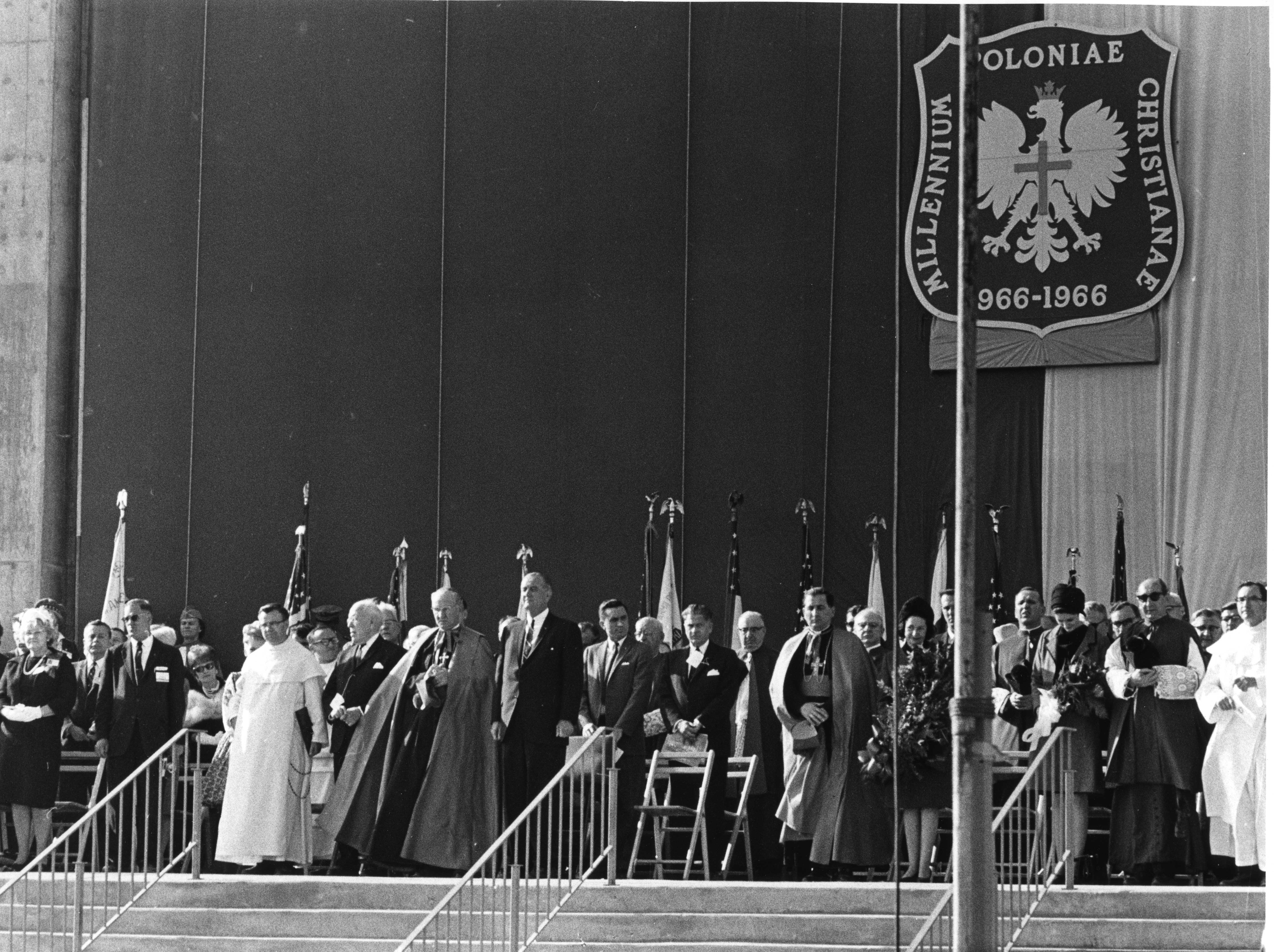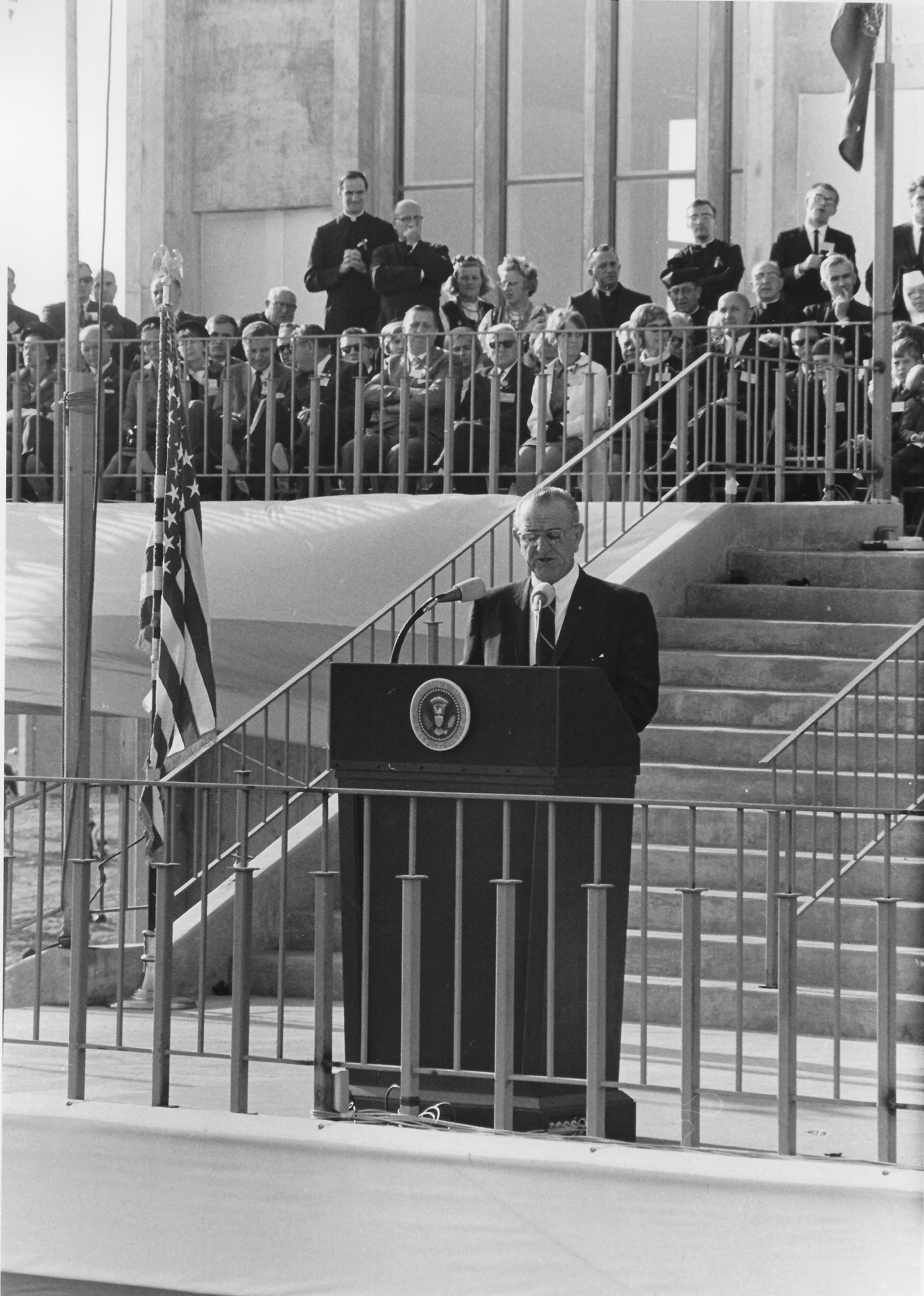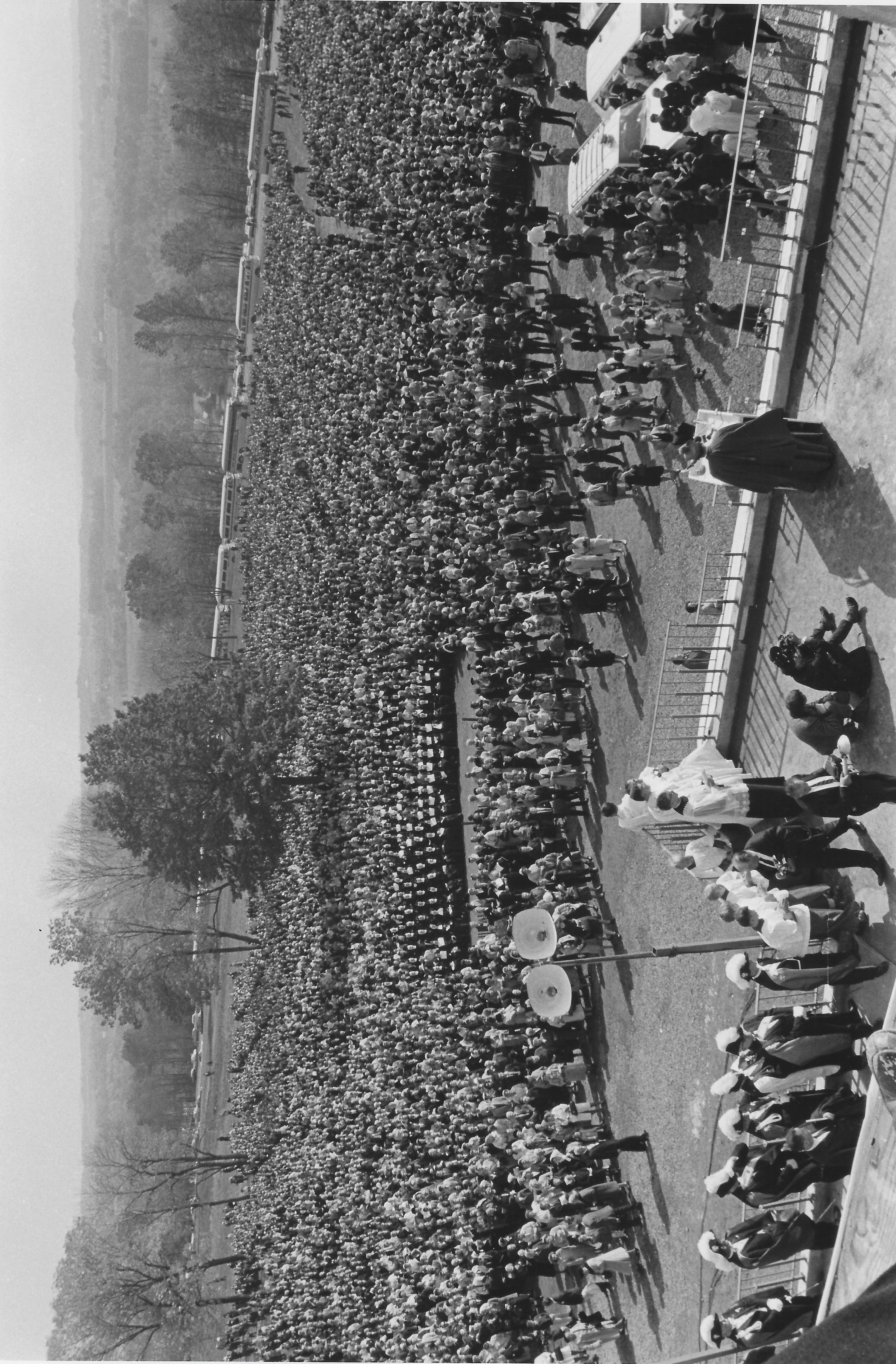 New Shrine Built
The chapel became a popular pilgrimage site for Polish Americans and soon plans were made for a new larger shrine. Atop of Beacon Hill in Doylestown, ground would be broken on August, 23, 1964. The shrine would be completed in time for the Polish Millennium in 1966, which celebrated the thousands years since the Christianization of Poland in 966. The new Our Lady of Czestochowa church could hold 2,000 people and had rooms for Polish heritage education. On October 16, 1966, 135,000 people attended the dedication ceremony. Among the guests of honor was President Lyndon B. Johnson, who spoke for 25 minutes of history and heritage of Polish Americans, and the need to build "bridges of friendship and trade" with Poland.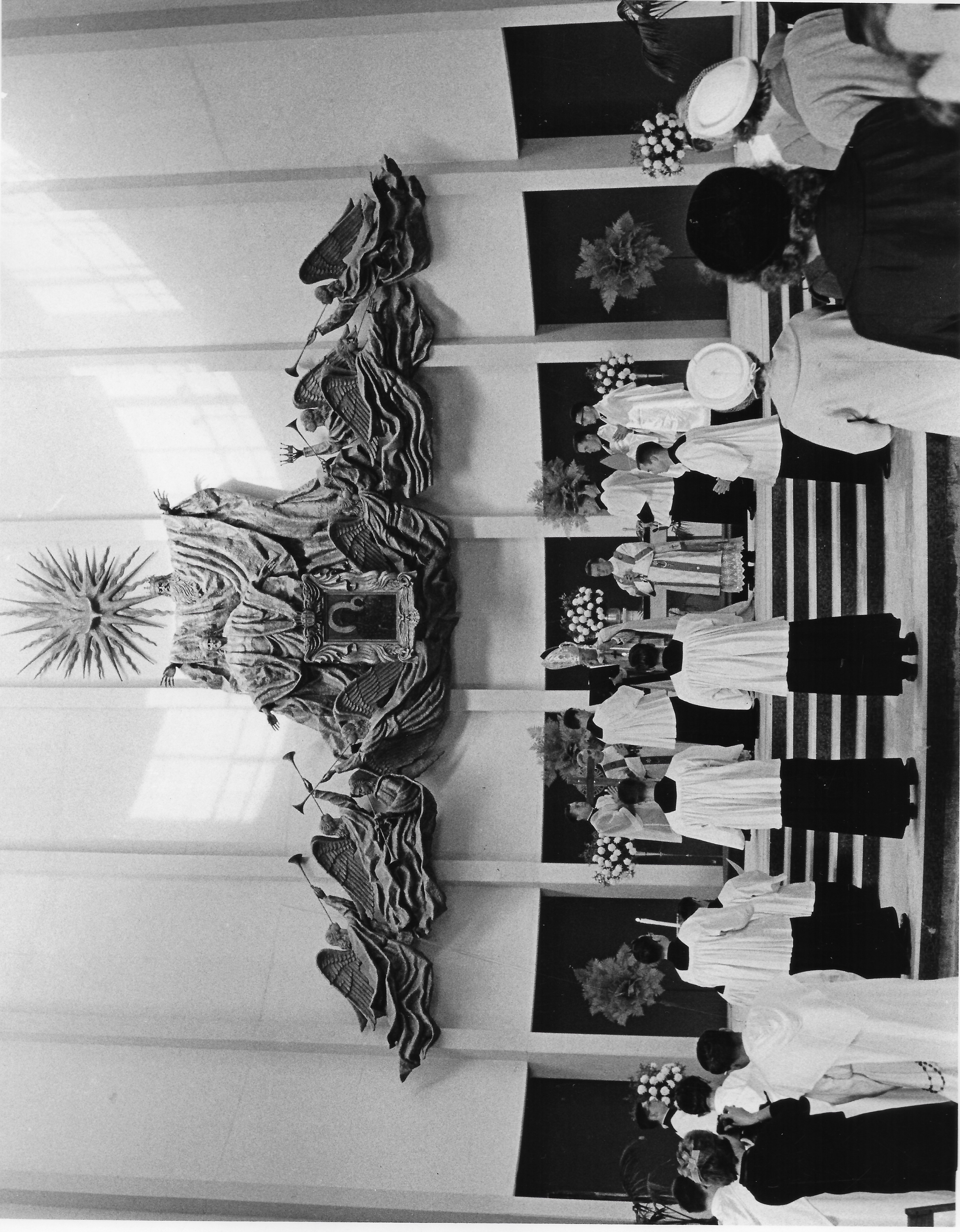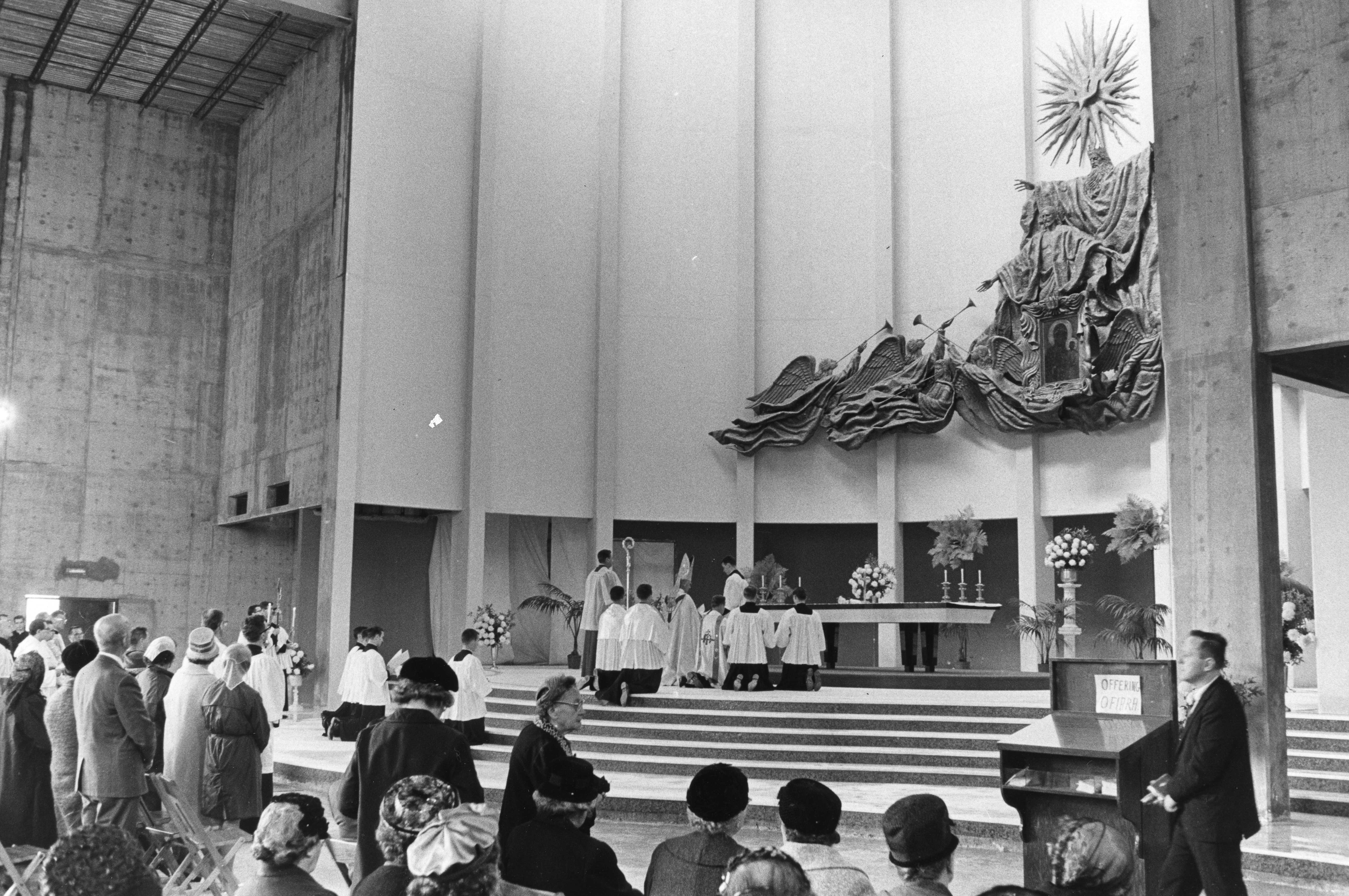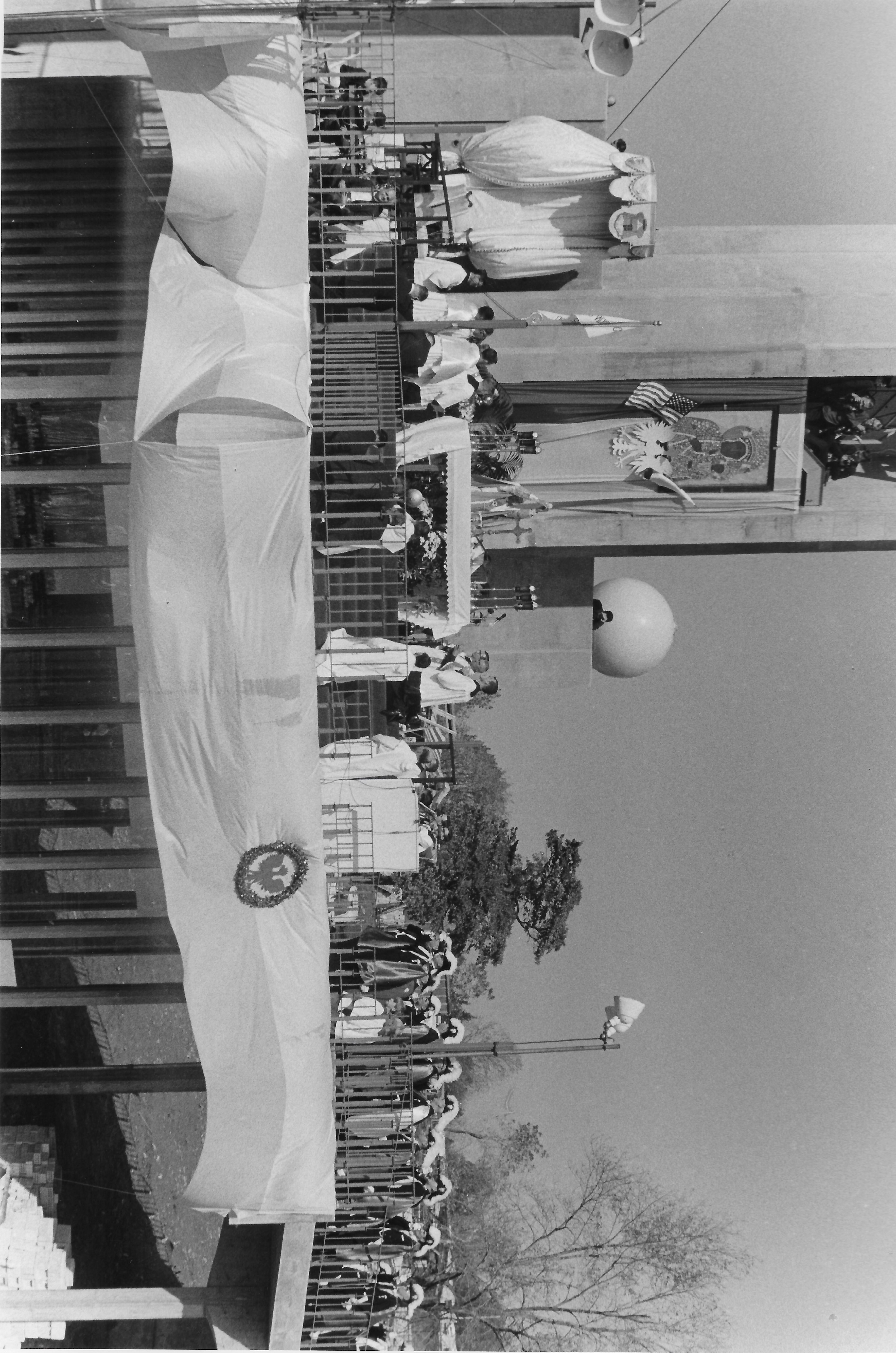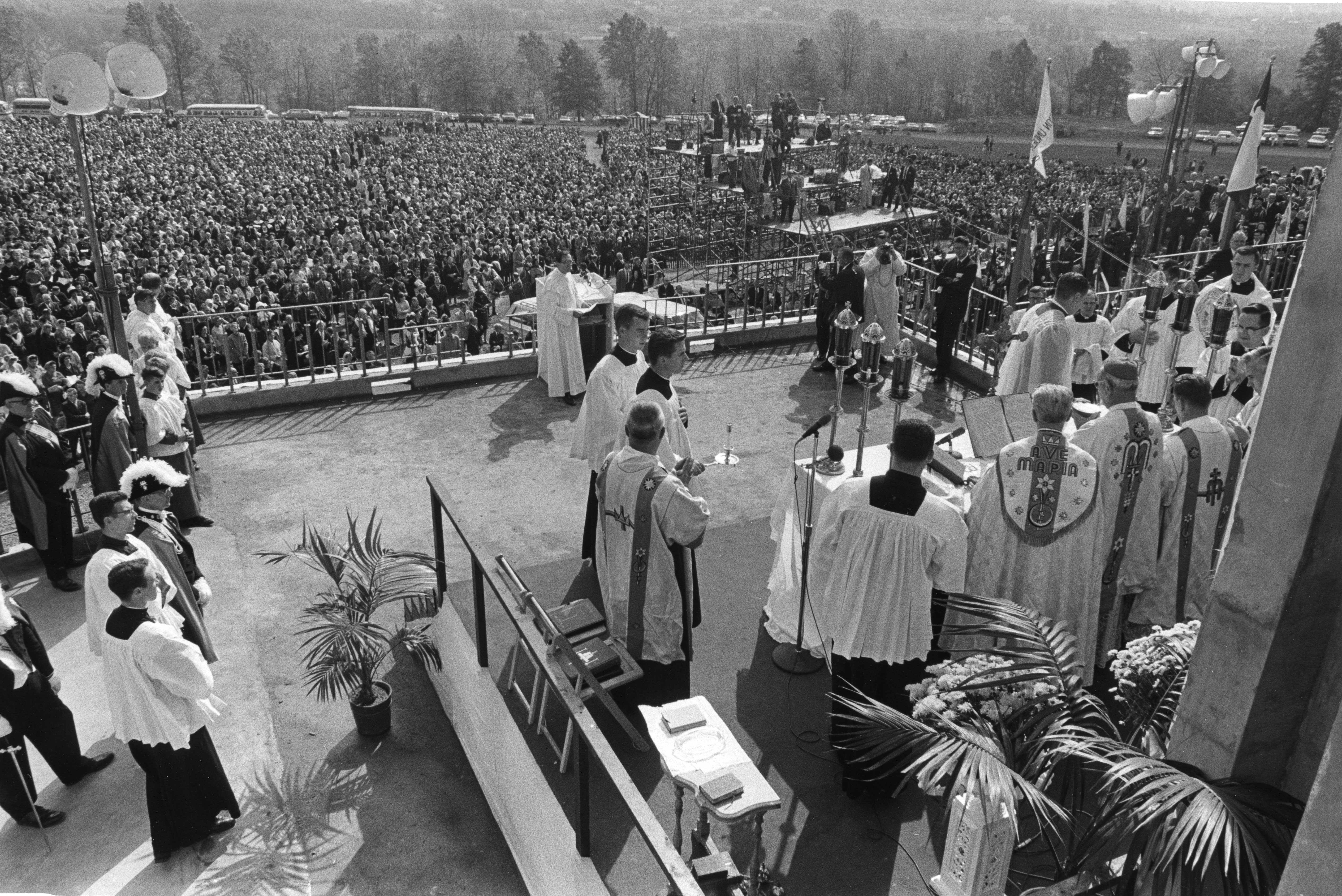 Statues, Bells, and Visitors
On of the most striking pieces of the new shrine was the fiberglass sculpture above the altar. Designed by Stefan Zakian, it stands 28 feet by 65 feet, forming a cross shape with Trinity depicted in the center with angels flanking on either side. In addition, to the sculpture, a 200 foot tall bell tower was erected next to the shrine. The bells were added in 1967 and named Stefan, Franicis, and John after Cardinals Wyszynki, O'Hara, and Krol. The shrine would continue to be visited by pilgrimages from around the world, with at least 50,000 coming every year. President Johnson was not the only world leader to come to the shrine, with President Ronald Reagan, President George H.W. Bush, and Karol Cardinal Wojtyła, the future Pope John Paul II all visiting Our Lady of Czestochowa.