Celebration of Mary
At the end of 1953, Pope Pius XII proclaimed that a Marian year was to be celebrated throughout the world on the occasion of the first centenary of the definition of the dogma of the Immaculate Conception of the Blessed Virgin Mary. The papal decree stated that the purpose of this year was "that the faith of the people may be increased and their devotion to the Virgin Mother of God become daily more inflamed." Dioceses around the world were to make use of religious, cultural, artistic, and social activities as a means of stimulating religious life.
Philly honors Mary
The Archdiocese of Philadelphia had numerous events throughout this Holy Year. The year opened with a procession and Mass led by Archbishop John F. O'Hara at St. Peter the Apostle Church. O'Hara directed all new parishes founded during the year to be named after Mary. All told, ten new parishes would be founded and named in honor of Mary, as well as a new chapel for the Cathedral named Our Lady of the Blessed Sacrament.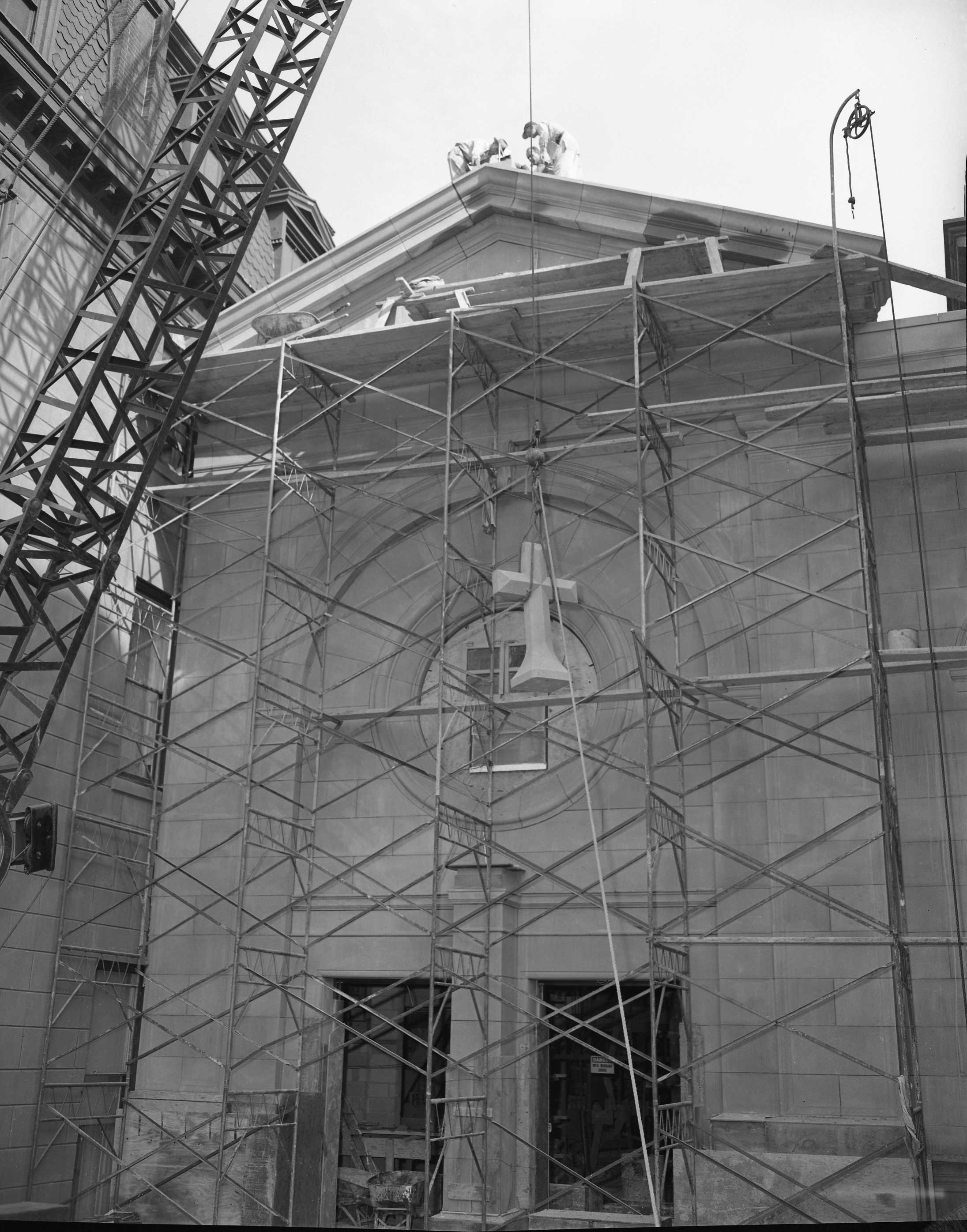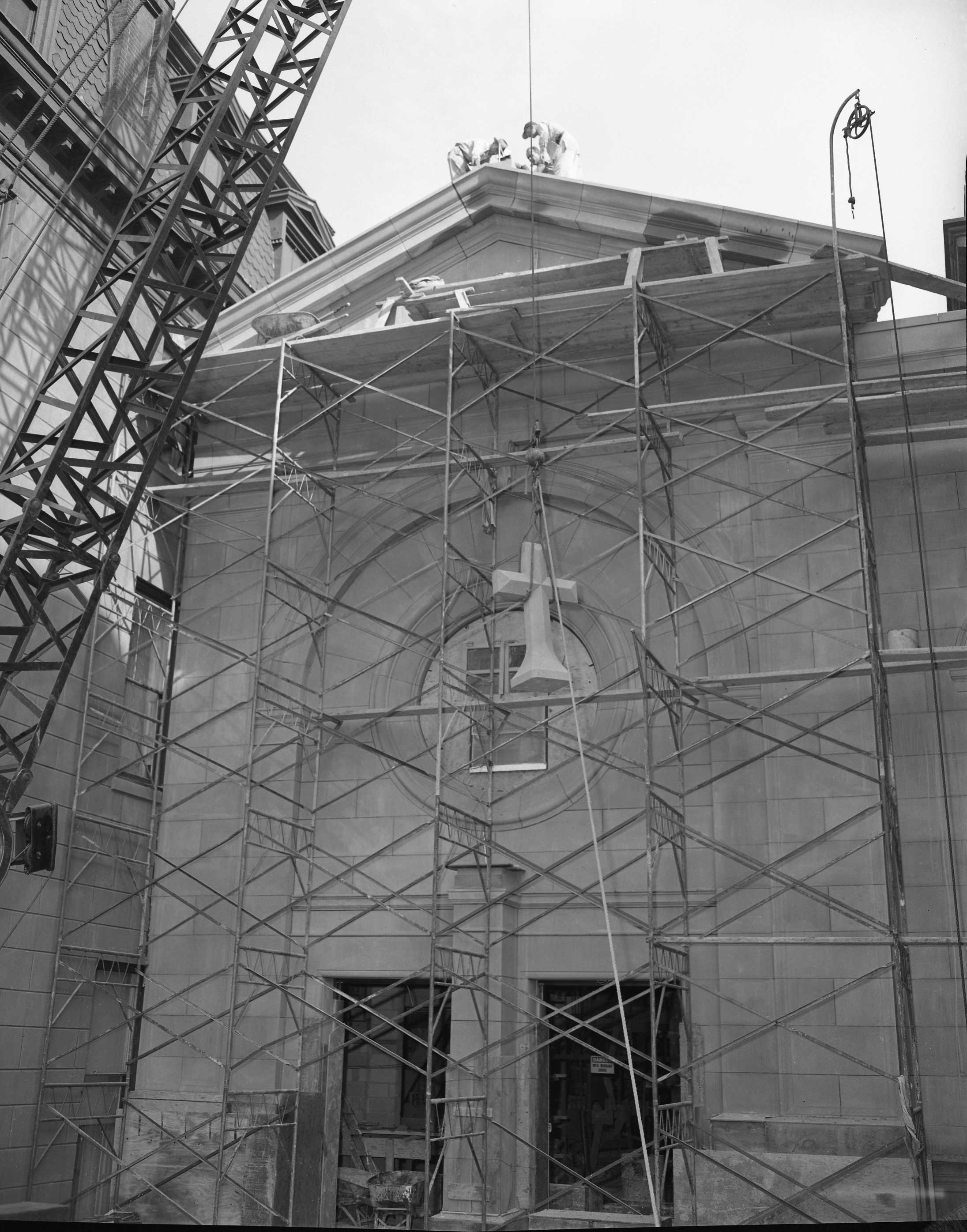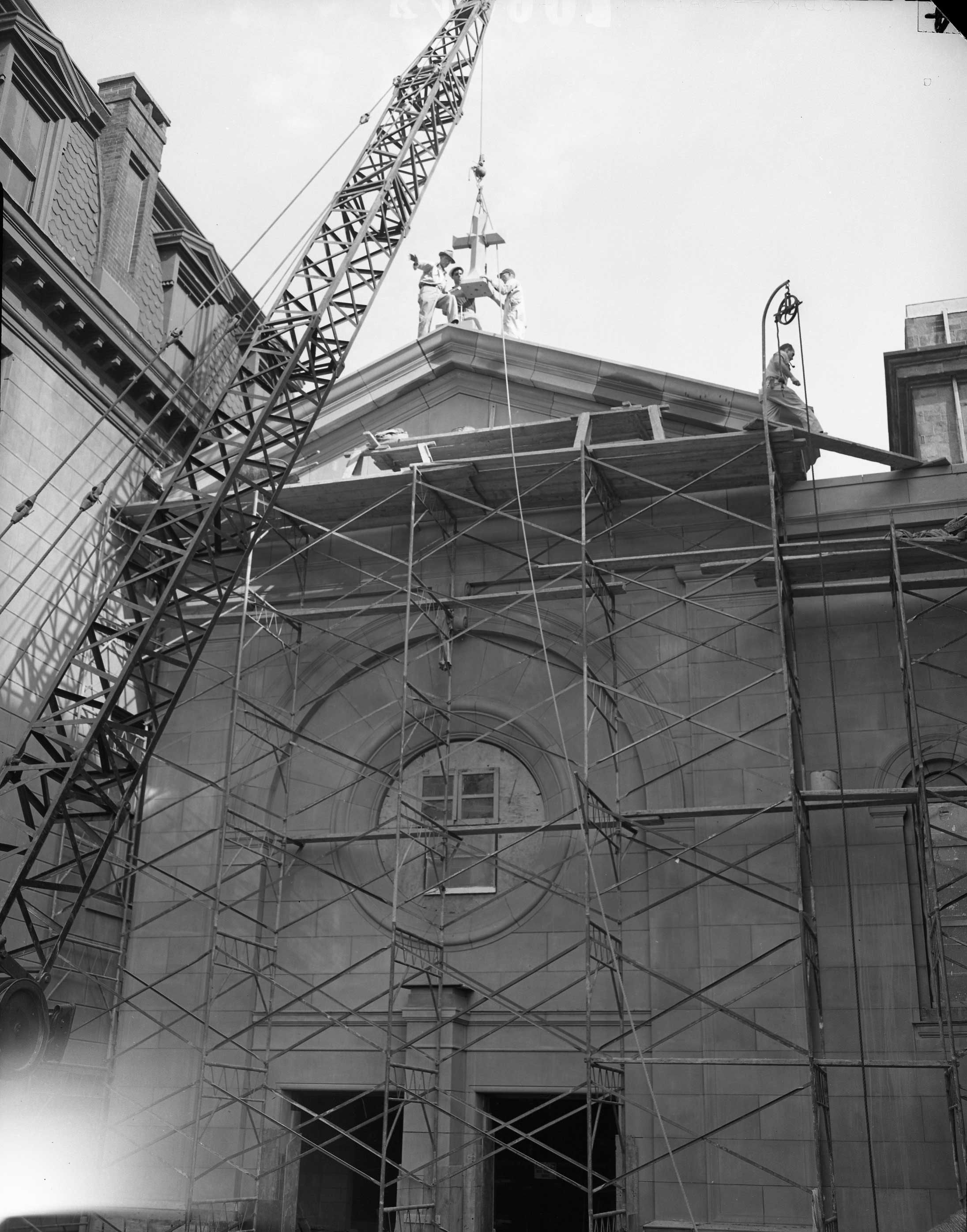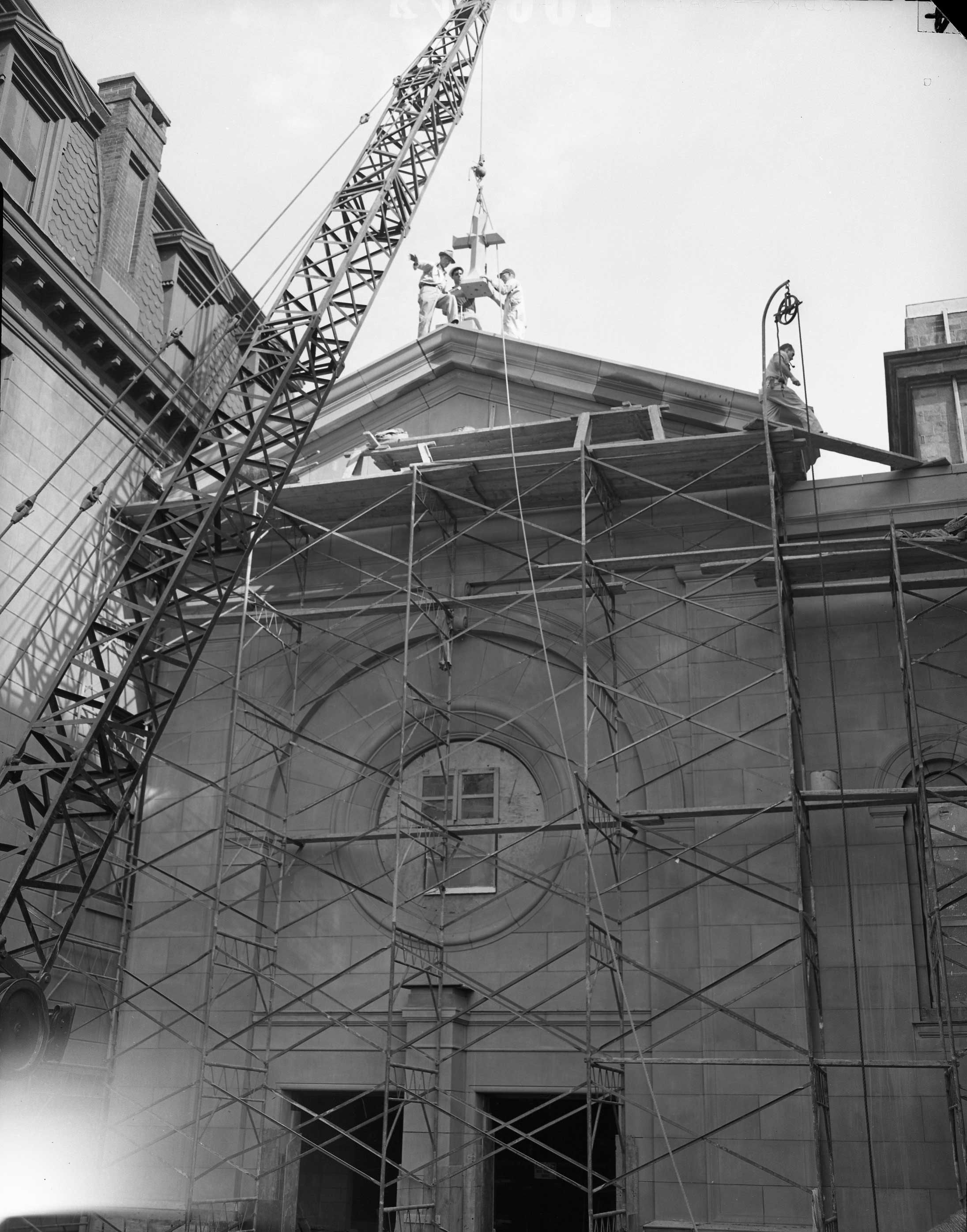 East and West: a unity of Faith
The biggest Philadelphia event was the Marian Congress of the Oriental Church held on October 22, 1954. The congress was a joint celebration between the Exarchate of the Byzantine Rite, the Ukrainian Catholic Archeparchy of Philadelphia, and the Archdiocese of Philadelphia. Ceremonies and Masses would be held at the Ukrainian Catholic Cathedral of the Immaculate Conception, the Cathedral Basilica of Saints Peter and Paul, and the Philadelphia Convention Hall and Civic Center. Over 30,000 people attended the main event at the Civic Center, including Gregorio Cardinal Agagianian, Patriarch of the Armenian Catholic Church, and Thomas Cardinal Tien, exiled Archbishop of Beijing. The Congress also featured a parade on the Benjamin Franklin Parkway which had 25,000 participants.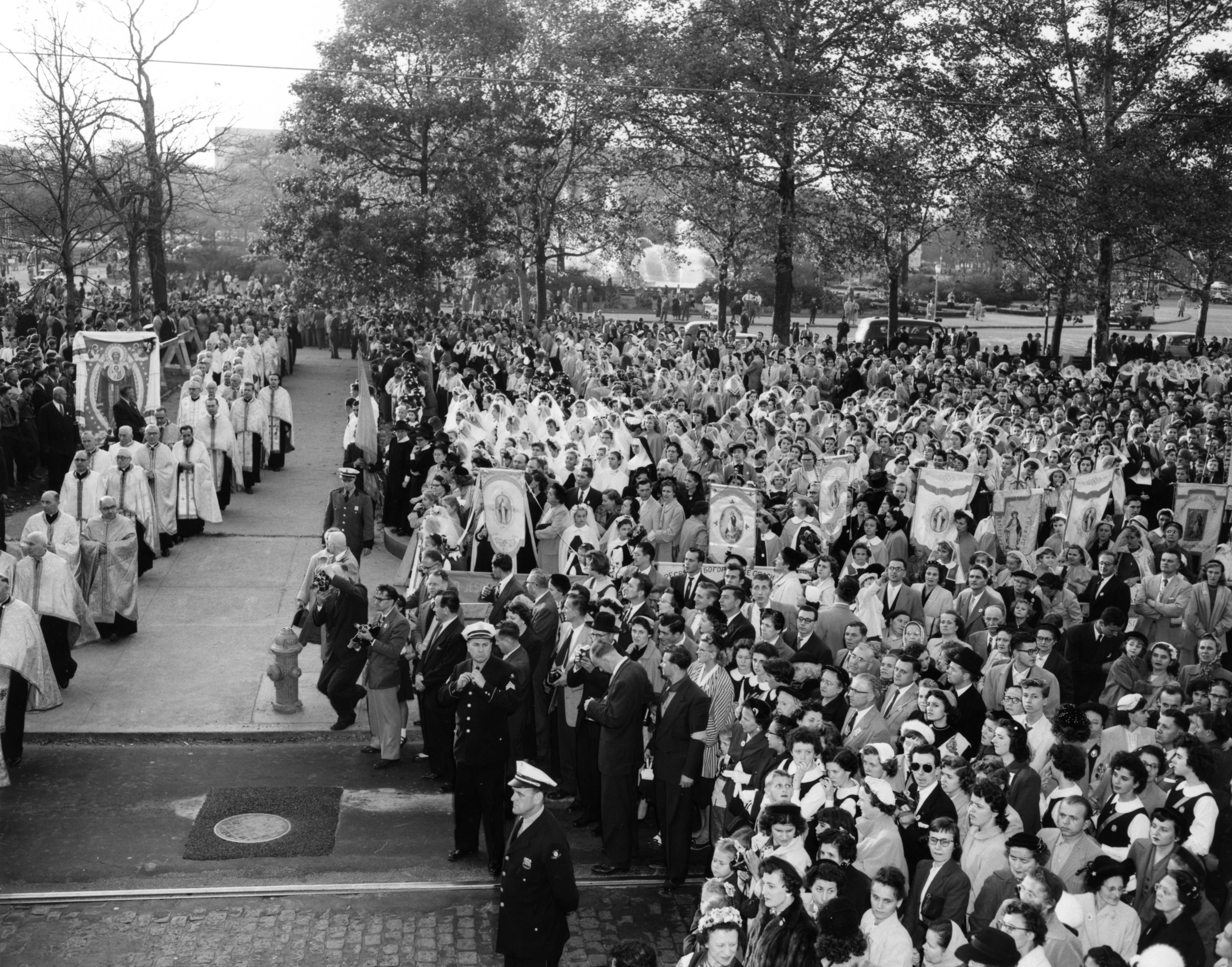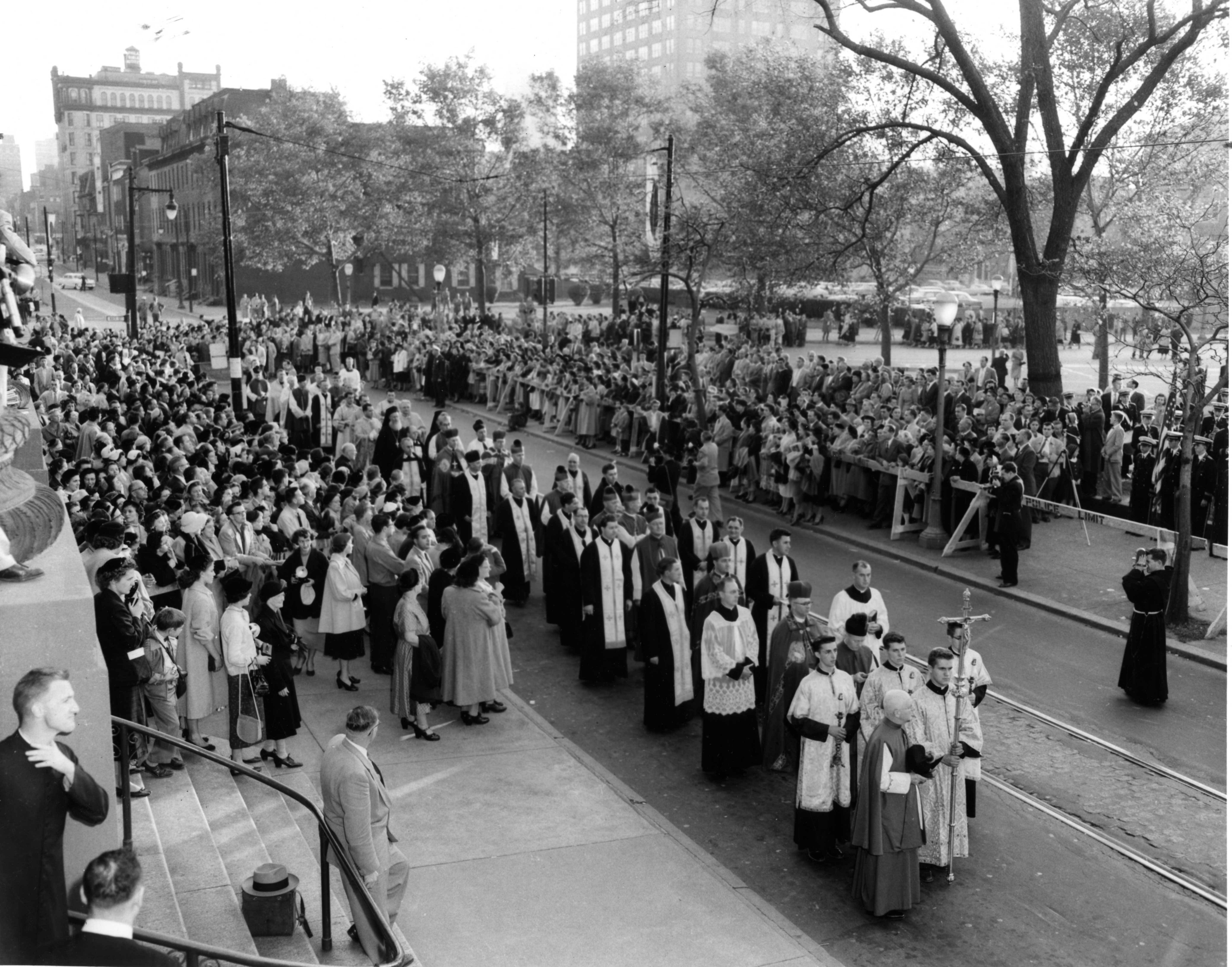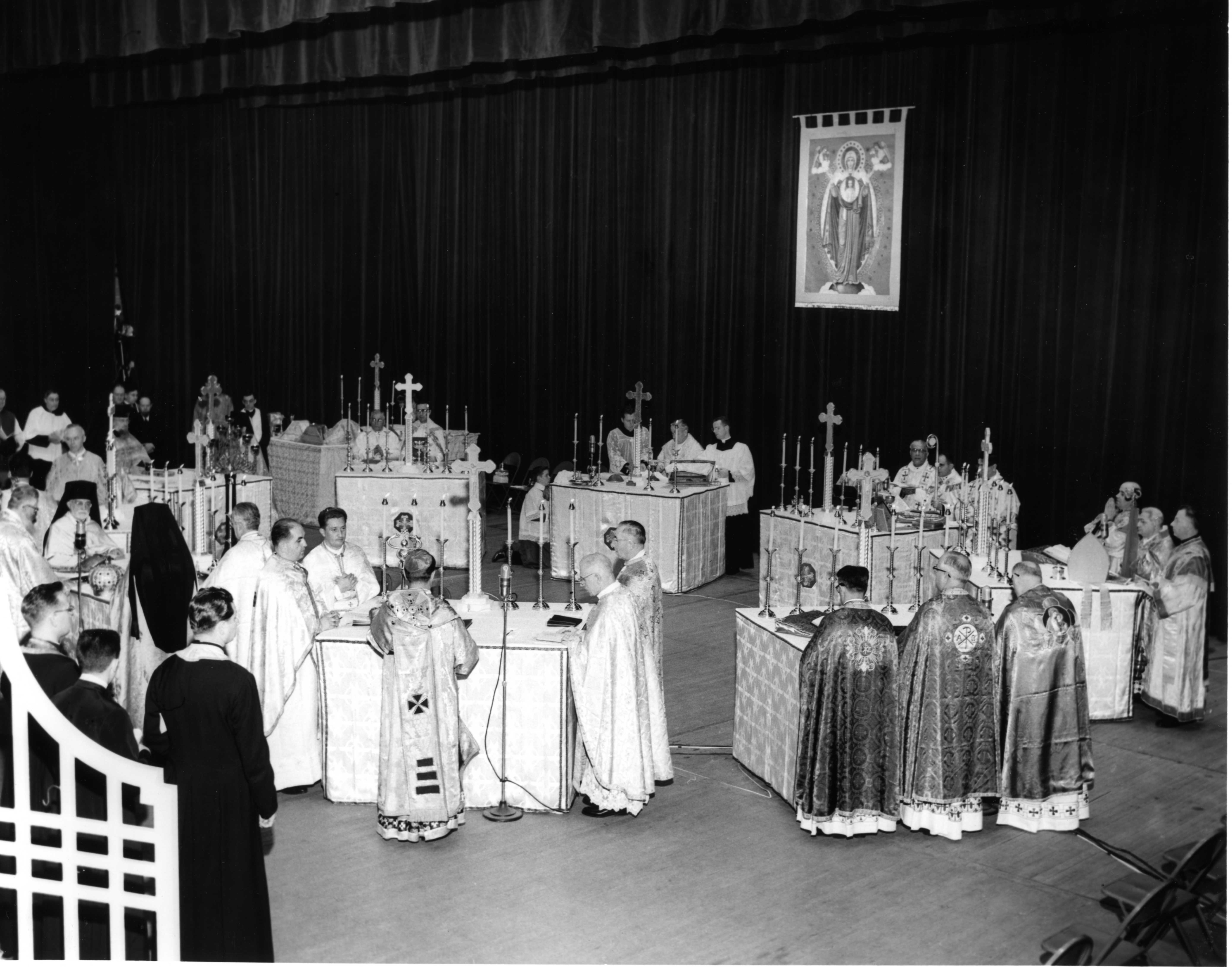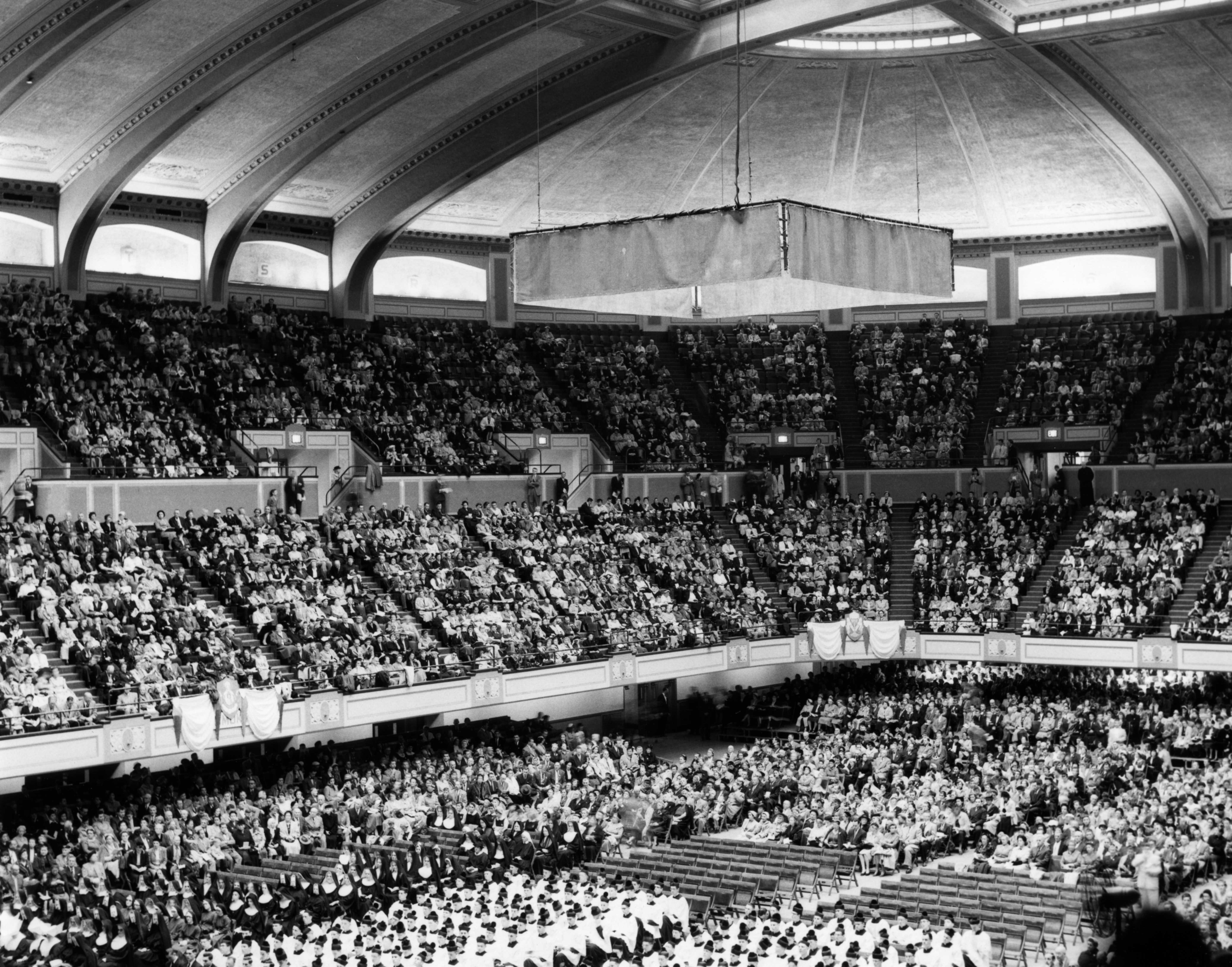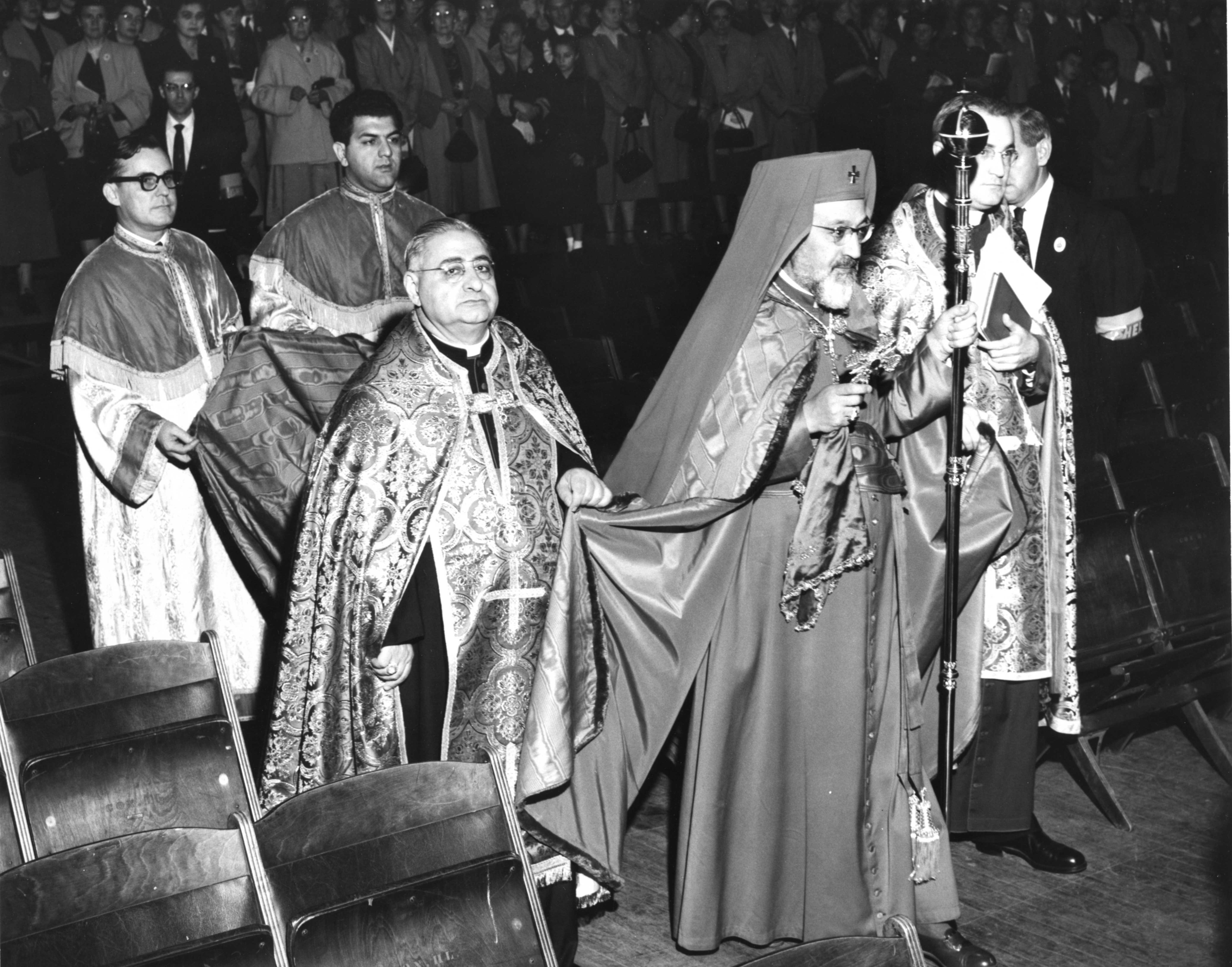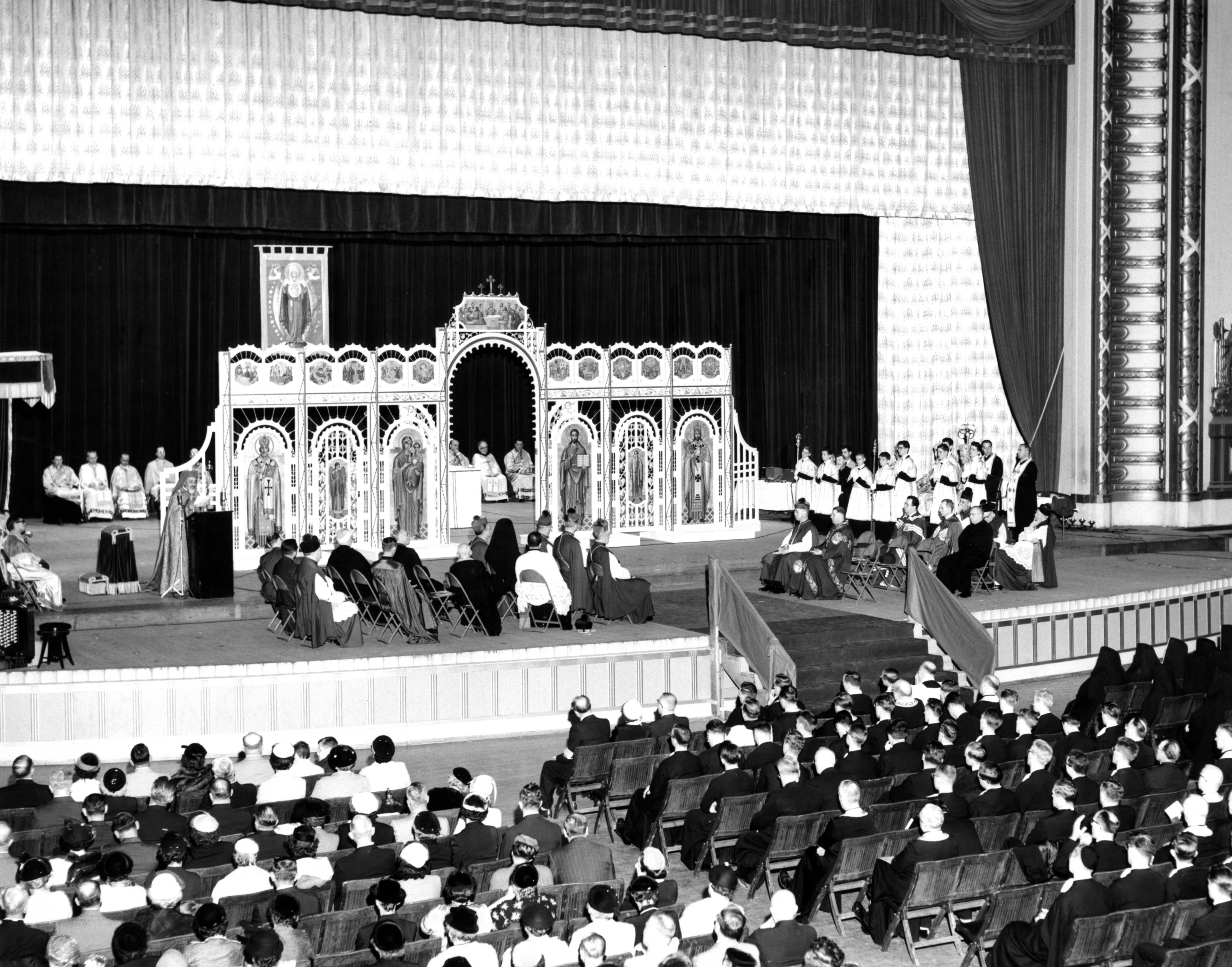 Local Pilgrimages
In addition to large scale events, the Marian year also featured numerous small events and celebrations. Archbishop O'Hara proclaimed that those who went on pilgrimages to the various churches named in honor of Mary on her various feast days would receive an indulgence. Halvey captured one such pilgrimage by students from Immaculata College. The students took buses to sites across the city including the Sisters, Servants of the Immaculate Heart of Mary Novitiate in Malvern, and the Shrine of the Miraculous Medal, Germantown.